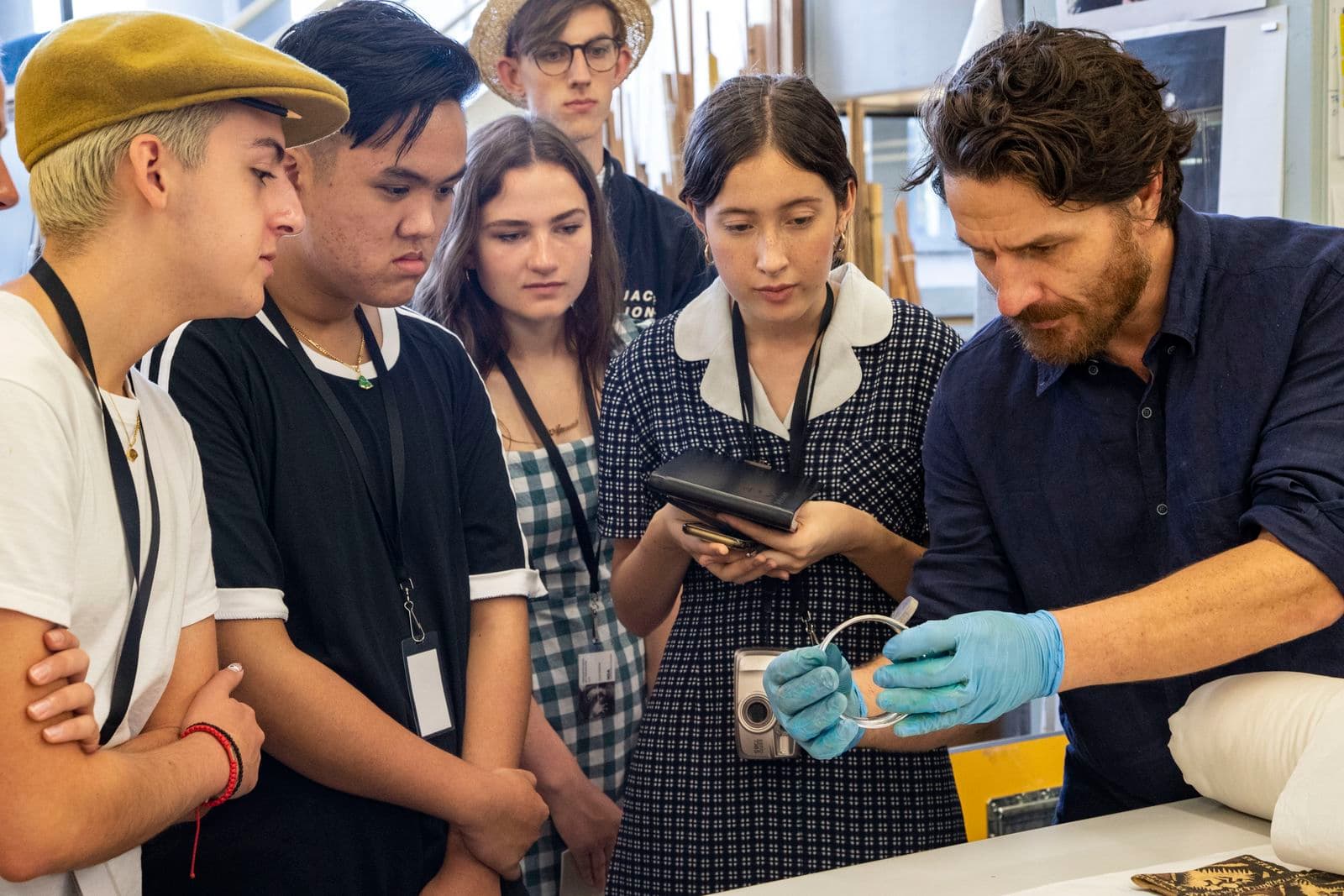 Foster a love of art with our range of dynamic and art-filled programs designed for all age groups. Our learning programs are designed to enrich your students' imaginations on-site and online. We encourage students to think about and make art in new and critical ways using personal reflection, collaboration and experimentation.
At the Gallery
On-site creative learning can be extended with art making in the dedicated Tim Fairfax Learning Studio. Be sure to book your school program at least four weeks in advance via Book Canberra Excursions. Let us know your students' needs so we can support their learning, including tailoring programs for students with disability. Tours and workshops are also available, designed to connect with the Australian curriculum and to enhance creative thinking in students of all ages and abilities.
For more information to bring your class to the Gallery see the Plan a School Experience page.
Online
Digital excursions and online learning resources are brings the national collection into your classroom. These programs and resources connect with the Australian curriculum and can be used to complement your onsite visit or as stand alone programs. Please book at least two weeks in advance for a digital excursion program.
For more information on the Gallery's digital programs and resources see the National Digital Learning Program page.
Program Selection
Take a deep dive into six leading Australian women photographers

How do artists employ the medium of video to draw attention to the human body as it moves through time and space?

Learn about some of the most well-known works of art in the Gallery's collection from Jackson Pollock's painting Blue poles to Emily Kam Kngwarray's The Alhalkere Suite.

How do artists help us understand what it means to be Australian? Discuss a range of works by artists in the National Gallery collection.

Teaching through and about culture, bringing together the voices of Australia's First Nations communities through art.