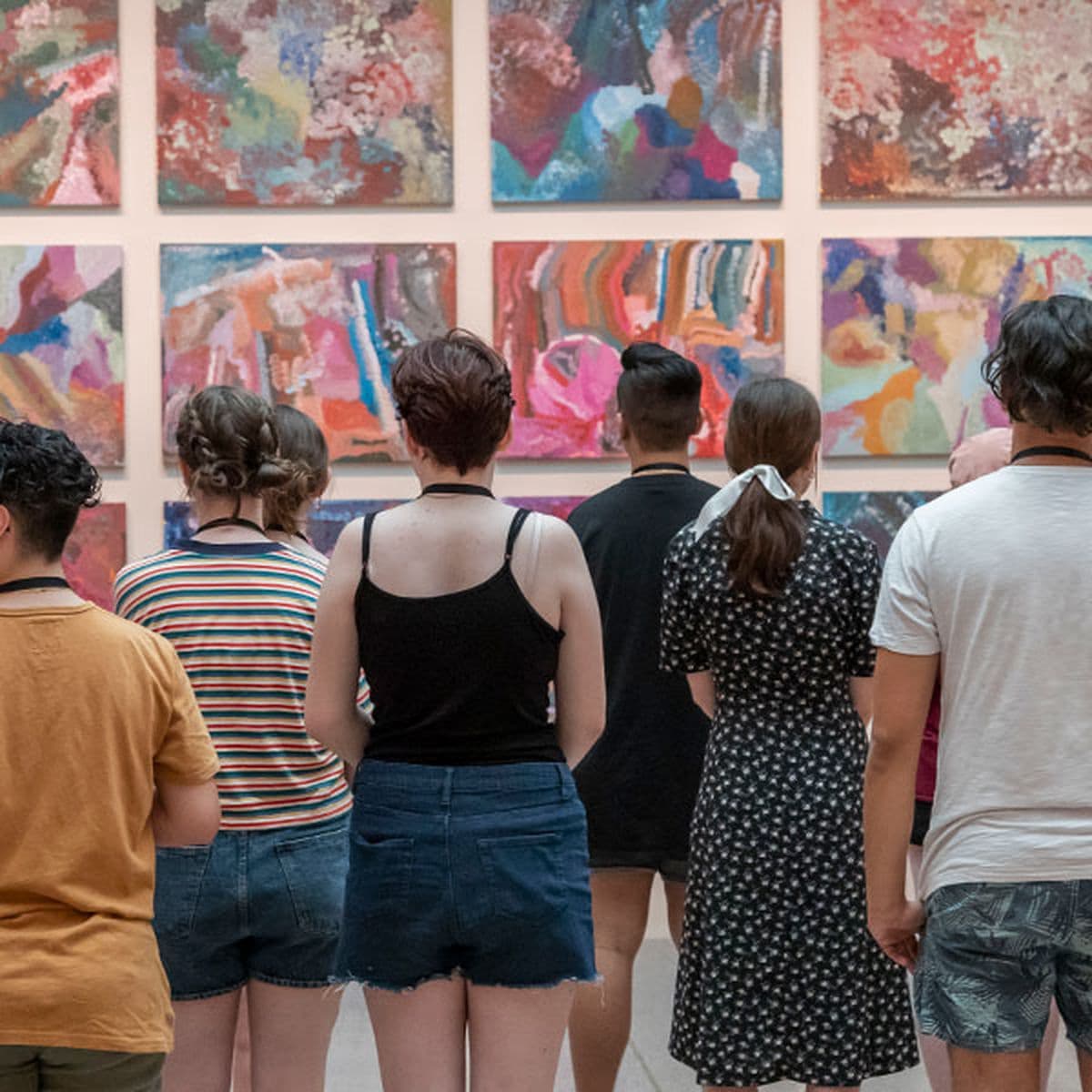 Program Details
Program
Can you name five women artists? Looking at art from the past to the present day, this program highlights the unconscious cultural bias that has precluded women and their work from the dominant narratives of art history. Presented in association with Know My Name, a major initiative of the National Gallery that calls for equal power, respect, opportunity and representation for women artists.
Location and Duration
On site, 60 mins
On site with artmaking, 120 mins (Secondary only)
Level Details
Onsite program from Secondary students can include artmaking in the Studio ($5 per student).
Relevant for Tertiary students of all disciplines, particularly gender studies and feminist theory
Curriculum Connections
Learning Area : Visual arts
Cross-curriculum priority: Aboriginal and Torres Strait Islander histories and cultures, Asia and Australia's engagement with Asia.
General capabilities: critical and creative thinking, intercultural understanding, ethical understanding.
Themes
Gender equity, Feminism, Modern art, Contemporary art, Australian women artists
Curriculum content
Consider society, ethics, economic and social factors; investigate how artists use materials, techniques, technologies and processes; analyse how artists use visual conventions and represent their artistic intentions.
Book
Be sure to book your school program at least four weeks in advance via Book Canberra Excursions. Let us know your students' needs so we can support their learning, including tailoring programs for students with disability.
For further information on programs, call +61 2 6240 6519 or email groupbookings@nga.gov.au. To help plan for an onsite visit, see Plan a School Experience.