National Summer Art Scholarship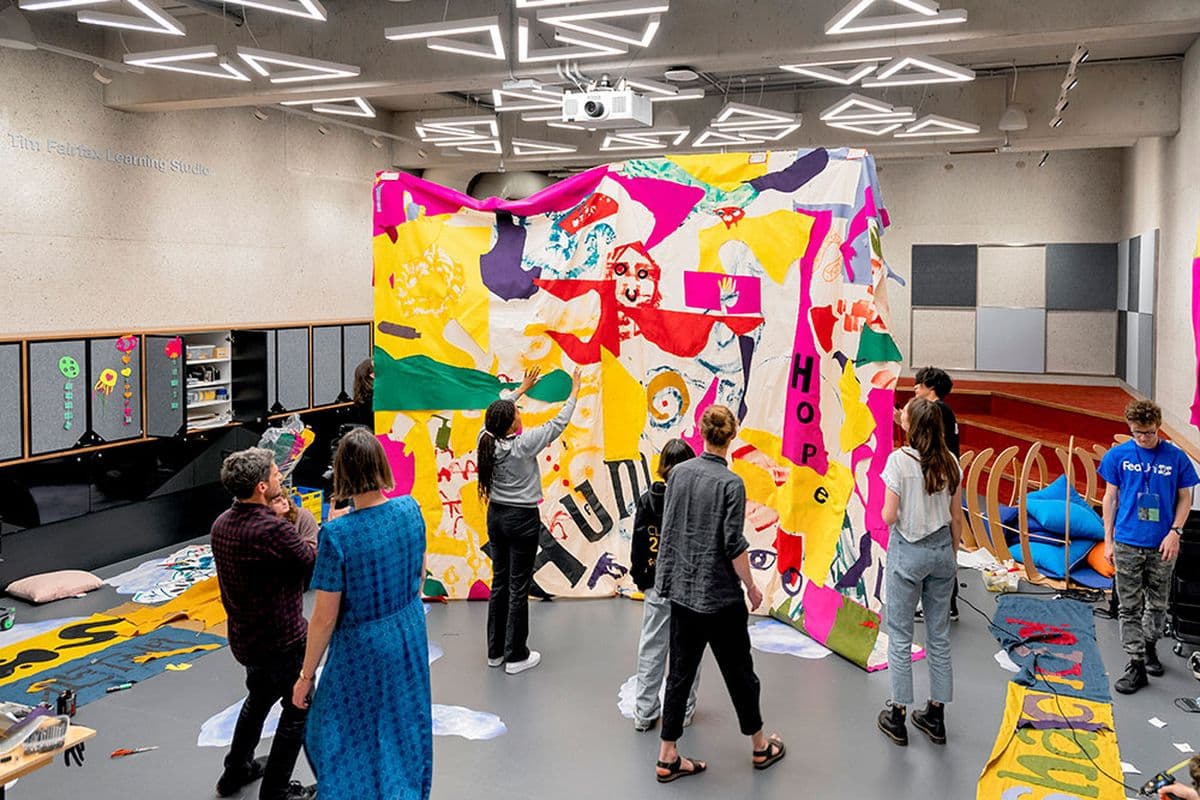 Kickstart your professional career in the arts with this esteemed and exciting summer scholarship opportunity.
Applications will open in Autumn 2023
"The program has really boosted my confidence and I am even more excited and determined to continue on the path of art"
Artist, conservator, curator, designer, educator, digital producer, publishing professional…
There is more to a career in the visual arts than meets the eye!

The National Summer Art Scholarship is an immersive and comprehensive arts program for young people interested in a career in visual arts. Now in its 25th year, the Scholarship has been instrumental in helping hundreds of alumni discover their career path in the arts.


Scholarship includes:
The opportunity to experience the Gallery's dynamic environment and to meet the arts professionals who work here
Engage with artworks in the national collection up-close
Artist-led studio workshops
Return airfares to Canberra from your nearest airport
Accommodation at the Brassey Hotel
All meals, including a celebratory dinner
Free entry to the exhibitions
Exhibition tours
Free membership to the National Gallery
"Getting to know everyone from all over Australia has also been amazing and it has been great to see that we have all kept in touch! I honestly can't thank you enough and I am very fortunate to have experienced something like this. I will be coming back to visit sometime!"
2023 National Summer Art Scholarship announcement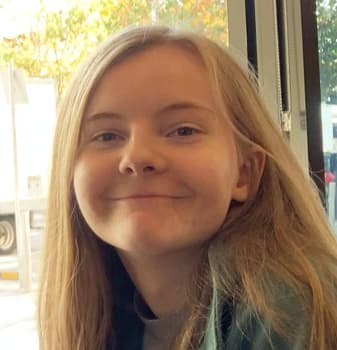 Rika Jammer, ACT
Hi! My name is Rika Marlee Jammer. I'm a recovering perfectionist, hardworking and love being creative. I've always loved drawing realistic portraits. Faces, the emotion they convey and the way we recognise them has always been a source of inspiration for me. I'm also fascinated with the way our environment can influence our state of mind, so I want to pursue architecture studies internationally.
Three years ago, I got sick with a mystery illness and have slowly lost my ability to walk, stand and eat since then. I've learnt a lot over this time and art will continue to be my inspiration, but no matter how things turn out it won't stop me from pursuing my ambitions. I'm motivated and have a passion for learning, I want to grow as an artist and further explore self-expression and questioning through art.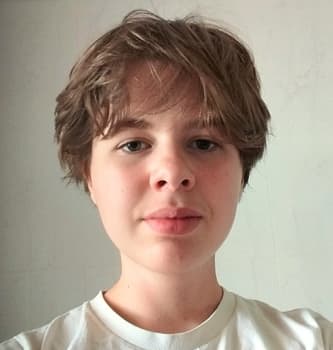 Alfie Gray, ACT
My name is Alfie, I'm seventeen. My preferred mediums are digital, oil pastel, and coloured pencil. I like drawing faces and people, and imbuing their skin with rich colours. I am inspired by gold, beautiful faces, and strong colours. I am driven to improve partially by my jealousy of better artists. I love the Chainsaw Man manga, Gorillaz and nice smelling soap. My current favourite artists are Malcolm T. Liepke and Rupert Bunny. In 2021, I received an ACT Education Directorate award for confident and creative individual, had a work selected for inclusion in the 'Step into the Limelight' exhibition and a work nominated for entry to the Little Darlings Youth Portrait Prize.
I am very excited to be attending the National Summer Art program!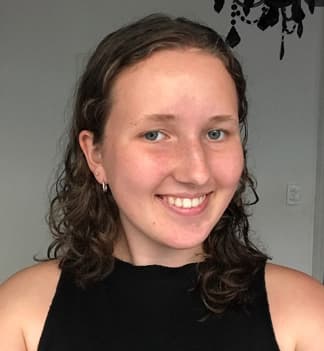 Charlotte Richards, NSW
I am a student from Sydney living on unceded Wangal land. I enjoy printmaking - lino printing especially, as well as reading about art history and appreciating its significance. I'm excited at the prospect of meeting like-minded people at the National Summer Art Scholarship and kickstart my career in curatorship and art writing.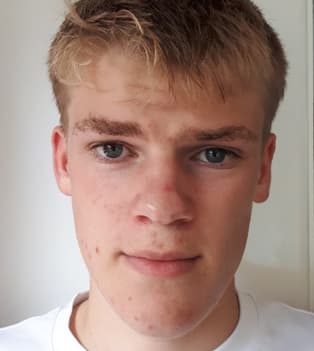 Jax MacMillan, NSW
I am a student in year 11 in Sydney. I enjoy a variety of activities and sports, the major focus of my interest is visual art, especially painting. I have had the opportunity to participate in a number of art exhibitions and I hope to pursue a career in this field. I am eager to engage with others who share this interest in visual art and to look for opportunities to learn and to express myself creatively.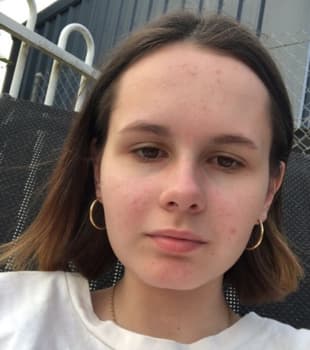 Hayley Ryan, NT
My name is Haley, and I am currently attending High School in Darwin. I have lived in the Northern Territory my whole life and have grown up in the Northern suburbs surrounding Darwin. Aside from making art and doing a never-ending amount of schoolwork I play netball, and have been for seven years. My favourite subjects at school include Modern History and Art, which I will continue to do in Year 12 next year. I am a very big Taylor Swift fan!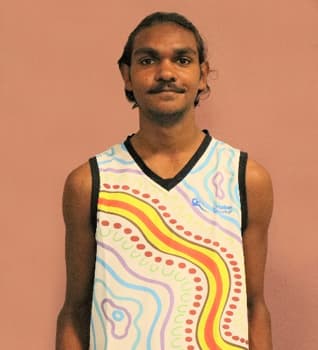 Jeremiah Daniels-Pepperill, Arrernte, Anmatyerre, Walpiri Peoples, NT
Werte unte mape, ayenge Jeremiah ante lyte ayenge angkeme unte mape ampere atyinhe Mparntwe ante school-le, awarrke-le ante inthakenhe ayenge warrke-irreme ampere atyinhe Mparntwe.
Werte everyone. My name is Jeremiah, I am 17 years of age, from the lands of my ancestors of Arrernte, Anmatyerre, and Walpiri descent.
I was born in Mparntwe (Alice Springs), the place where my people and heritage come from. For me it's about reading, seeing, hearing and painting my voice in telling my story of how I came to be an artist of Mparntwe, and Laramba (North-west NT) country. I've gradually started my career in art, by asking and learning from my mum who has taught me ways to create dot painting. She is very supportive of and happy towards my choice in art. I want to explore further ways to use my traits in colour, stories, motivation and development into what could then be a great sense of skill in my life.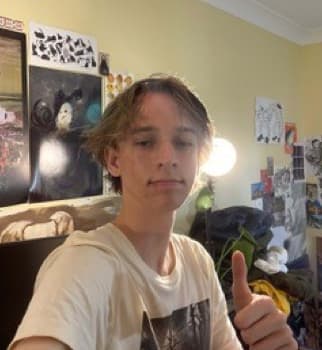 Riley Phillips, QLD
I was born and brought up in Brisbane, and always have been intrigued with artmaking. My passion for creating has led me to explore new pathways and opportunities to help develop and build upon my skills.
I often investigate new media that further inspire and inform my work. Although I thoroughly enjoy all mediums, I strongly lean towards drawing from observation in sketchbooks. Friends, music, exploring unfamiliar places and biking through my neighbourhood (sometimes all at once) inspire and influence my work.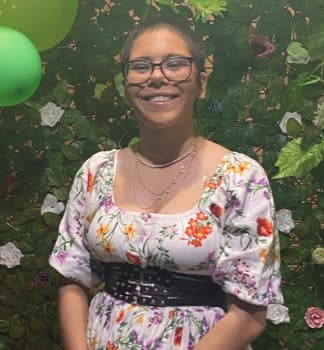 Tanisha-Mae Maher, Yaggura, Wiradjuri Peoples, QLD
Hello, my name is Tanisha and I am from the Lockyer Valley. The majority of my creative skills lie in digital art and acrylic painting, however I am always open and eager to learn new skills. I truly enjoy video games and collecting figurines and manga from shows that I am interested in. I am excited to meet everyone and learn from others at the National Summer Art Scholarship.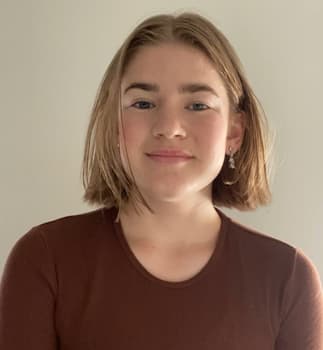 Meg Miles, SA
My name is Meg Miles, I grew up about 20km from Naracoorte, South Australia, on a hay farm. I was very fortunate to grow up with so much open space and freedom as a kid. I have 3 siblings who are all a fair bit older than me. This often left me needing to entertain myself, which is when I began drawing. I've always loved the process of creating art and have been experimenting more with digital art styles and 3D animation styles in recent months, which has been a big learning curve. I also love drawing traditionally in my sketchbook in my down time.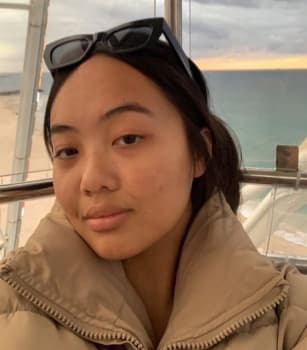 Tammy Tran, SA
Hi! My name is Tammy and I come from a small rural town, Renmark. From living here my whole life, I've discovered my place in the culture of the town and created lifelong relationships with the people I have met. The paths in life I have endured have led me to the person I am today, an aspiring artist who loves to create. I come from a Vietnamese background, still learning about my culture and who I am. In the future, I hope to fulfill a career in arts and continue to create what I love. For now, this is where my story has led me, and I can't wait for the journey ahead.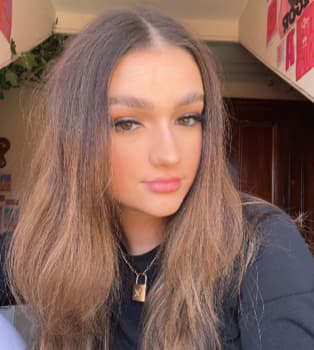 Charlotte Hutton, TAS
Hello, My name is Charlotte, I am 17 years old and I am from Launceston, Tasmania. I love art, music, fashion and food. I attend College in Launceston where I have completed an art subject every year from grade 7 to grade 11 and I plan to undertake Art Studio Practice next year. Art has always been a very strong passion of mine, putting pen to paper before I could even walk, so being granted the opportunity to spend a week here at the National Gallery is truly a dream come true.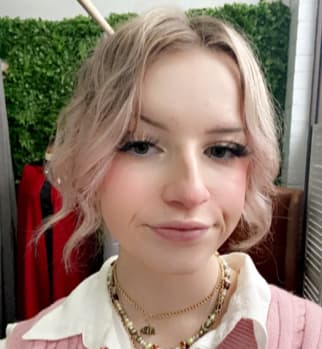 Alice Nichols, TAS
I am from Hobart, Tasmania and have lived here my whole life. When I'm not creating, I am working at my part time job in a local vintage clothing shop. I've loved art and making things since I was small. When I was 14, I used clay as a medium for the first time as part of a decorative arts class at school. After that, I knew that clay and sculpture hand building was something I wanted to keep learning and using. I make a lot of my pieces around the idea of individuality and diversity as a celebration.
I like making sculptures that are bright and cartoon-like and using materials that wouldn't normally be used in a ceramic sculpture to tie in with the individuality theme.
Lola Vincent, VIC
I'm a student from Melbourne studying art in VCE. My creative work often addresses the interconnections between humans, land, and animals and how these spheres interact with one another. I am particularly interested in using video and photographic media, specifically analogue technology, as a means of visually translating my work. Creatively, I'm inspired by the works of John Wolseley and Rineke Dijkstra. In my free time I enjoy exploring and learning music, catching a film at a local cinema, and getting together with my friends.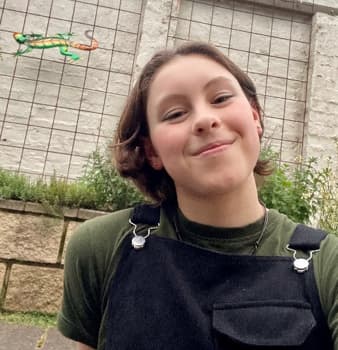 Millie Horsburgh, VIC
I'm Millie, I use any pronouns and I live on Wurundjeri Country in Naarm/Melbourne. Art is so important to me because it gives me a way of working through thoughts and emotions by looking at them from different perspectives, expressing them in ways that aren't possible in words. I find it really interesting to explore how art can bring about change by influencing viewers' perceptions of something. Apart from art, I love cross-country skiing and music, but spend most of my free time working in the climate movement as part of School Strike 4 Climate.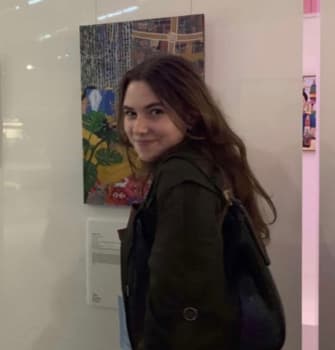 Katelyn Barr, WA
I experiment with all sorts of mediums from acrylic paint and pigment inks to textiles and performative digital art. I am inspired by my experiences, resources, other artists and the world around me. I love art which tells a story, an artwork in which I can fully immerse myself. Art to me is about connection. The connection between people's thoughts and experiences, and the communication of these ideas through art materials. I am so grateful to have the opportunity to meet and collaborate with other young talented artists from around Australia. I cannot wait to broaden my knowledge and meet others who love art just as much as I do.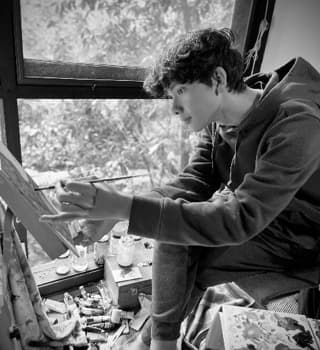 Max Thornton-Smith, WA
I was born to interior designer Kim Thornton-Smith and visual artist Sarah Abubakar, so it was no surprise that I was exposed to the arts from a very young age. I had not given art much consideration during primary school, rather my knowledge would steadily increase during that time. It was only around Year 8 in high school that the arts started clicking for me and it became a part of school that I found genuine. I believe that was the turning point for my direction of passion.
After self-teaching the basics of visual art and expanding my repertoire through workshops, I began to focus on oil and drawing as the main driver of my creative process. Reaching Year 10, from personal circumstances, I had developed what I would call a new impression on life and the reason I wanted to create. This led me to the worlds of impressionism and expressionism as well as the related philosophical and literary units which continue to inspire me today. My Malay, Chinese and Australian heritage continue to provide me with different perspectives to view art and life.