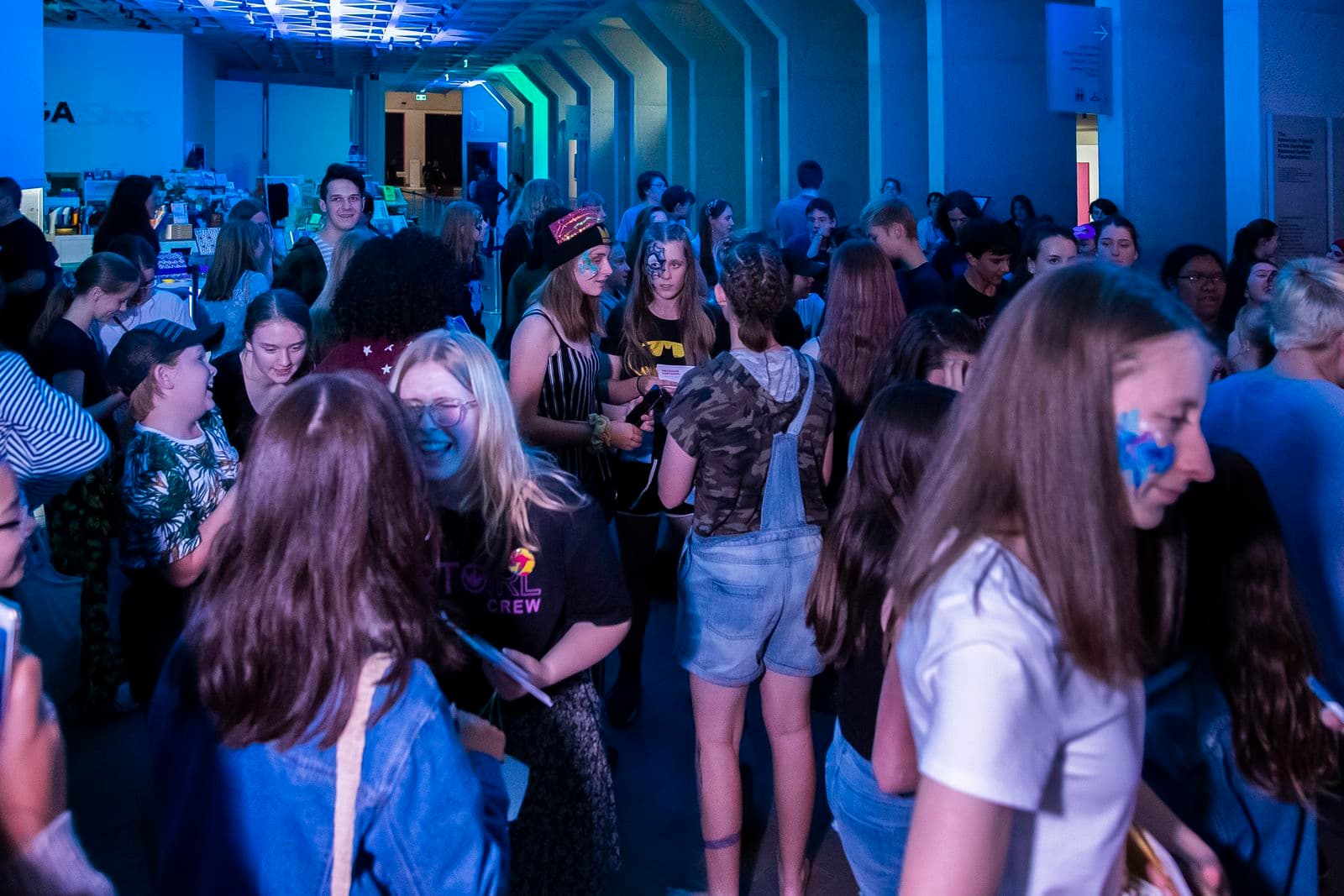 About
Free events offering real-life encounters with art in a festival like environment exclusively for young audiences aged 13 to 25. Expect out-of-this-world experiences, artist-led workshops, performance, live music and social activities responding to real-life trends, technology and issues affecting young people today.
Art IRL is delivered onsite and online, and it is co-developed by the National Gallery Youth Council and staff.
Each Art IRL is uniquely inspired by the art, artists and ideas that shape the Gallery's exhibitions ensuring we illuminate the stories of our country from diverse perspectives.
Get ready for an awesome youth event that brings art to life in a totally rad festival-style setting. Expect artist-led workshops, performances, live music, and cool social activities.
Past Art IRL Events
Rediscover the highlights of past Art IRLs
Art IRL National Youth Week. April 2023
National Youth Week was a celebration of young people across Australia
Art IRL: 40th Birthday Celebration!
We celebrated the Gallery's 40th Birthday in true Art IRL style