Digital Young Writers Mentorship Program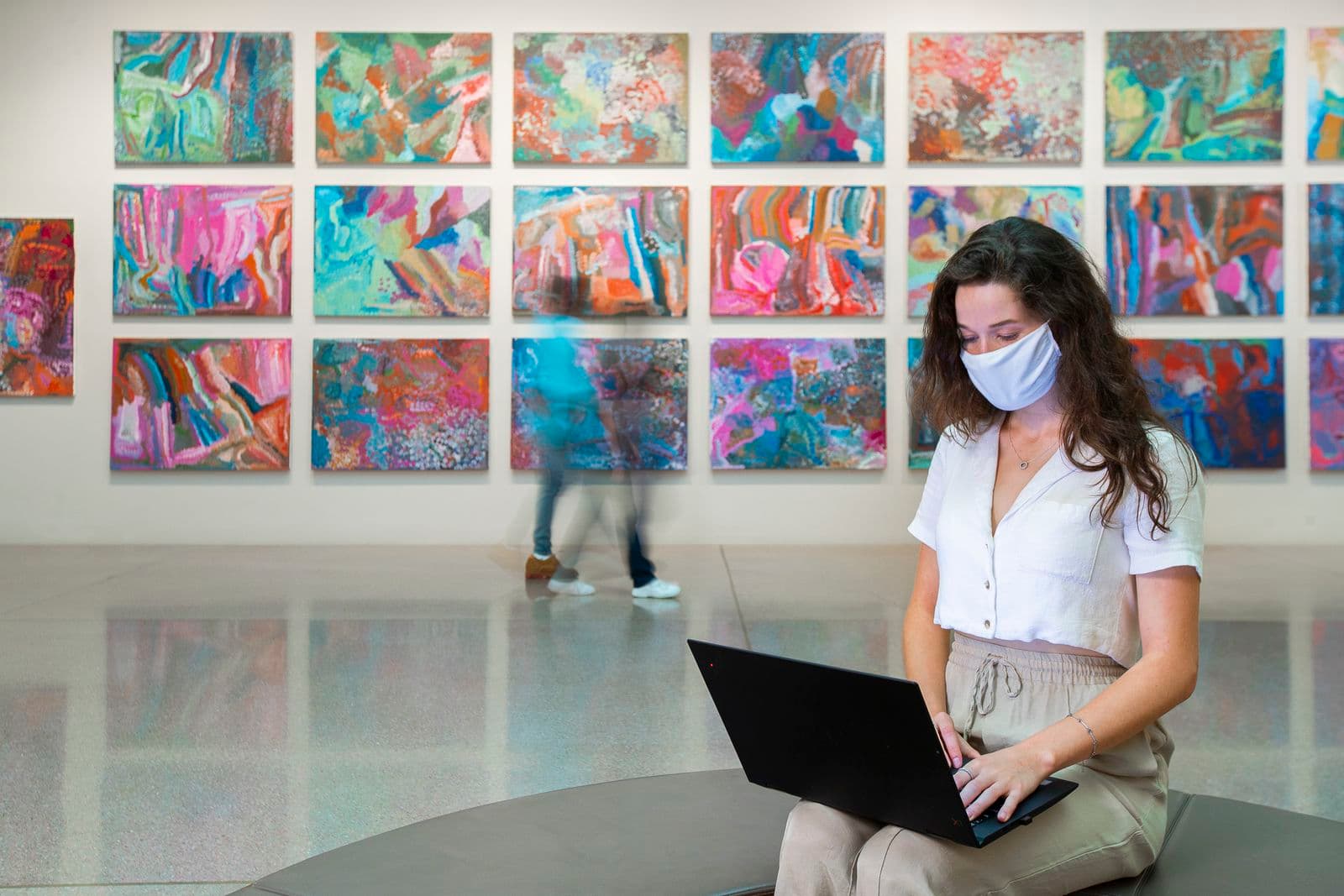 About
In 2022 the National Gallery of Australia is piloting a Digital Young Writers Mentorship Program.
Aspiring arts writers aged 19-25 from across Australia were invited to apply for the opportunity to be mentored by some of the country's most exciting, and respected arts writers and journalists.
The National Gallery is delighted to announce the five mentees who will be part of the Gallery's pilot Digital Young Writers Mentorship Program, starting in April 2022.
Over the next seven months mentees will work 1:1 with their mentors, Gallery staff and sector professionals to develop a series of paid texts while participating in group masterclasses and conversations around the challenges and opportunities in the visual arts today.
The National Gallery Digital Young Writers Mentorship Program has been developed in consultation with arts writer & youth arts engagement specialist Jo Higgins and is generously supported by the National Gallery's Learning & Digital Patron, Tim Fairfax AC.
The Mentors
Nur Shkembi
Nur Shkembi is a Naarm-based curator, writer and scholar. Nur has produced and curated over 150 events, exhibitions and community engagement projects and served on boards including un Projects and as a Commissioner for the Creative State Commissions. Her writing is published in monographs, exhibition catalogues and magazines such Artist Profile, NGV Gallery, Fine Print, Crikey, TAASA Review and Re Orient. Nur is a member of the International Association of Art Critics and Advisory Board Member of the multi-year Australia Research Council art history project Re-centering Australian Art: Beyond the fixed canons of Australian Art. She is a Centre Fellow at the Centre of Visual Arts (CoVA) and a PhD candidate in the Department of Art History at the University of Melbourne.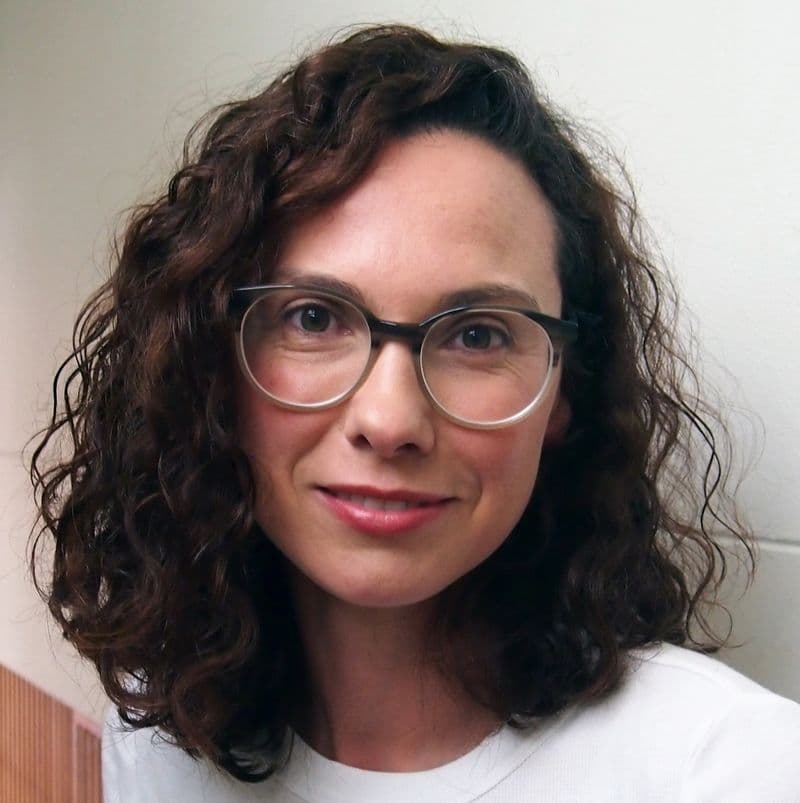 Jane O'Sullivan
Jane O'Sullivan is an independent art writer. Her work has appeared in Vault, Art Monthly, Art Guide, Ocula, Flash Art, Running Dog and the Australian Financial Review and she is a former editor of Art Collector and Art Edit magazines. Her fiction has been published in Mascara, Island and Going Down Swinging online, and has won the Rachel Funari Prize, joanne burns Microlit Award and DWF/Swinburne Microfiction Challenge.
Tian Zhang
Based on Dharug Country in western Sydney, Tian Zhang is an independent curator, writer and artistic collaborator working at the intersections of art, cultural practice and social change. Her interdisciplinary practice is underscored by conversation, criticality, solidarity and joy. Tian is a founding co-director of Pari, a collective-run gallery and community space for Parramatta. In 2021, Tian joined the Artistic Directorate of Next Wave in a new co-artistic leadership model for the organisation. She is currently working on a forthcoming text, 'A manifesto for radical care work' to be published with Sydney Review of Books in 2022.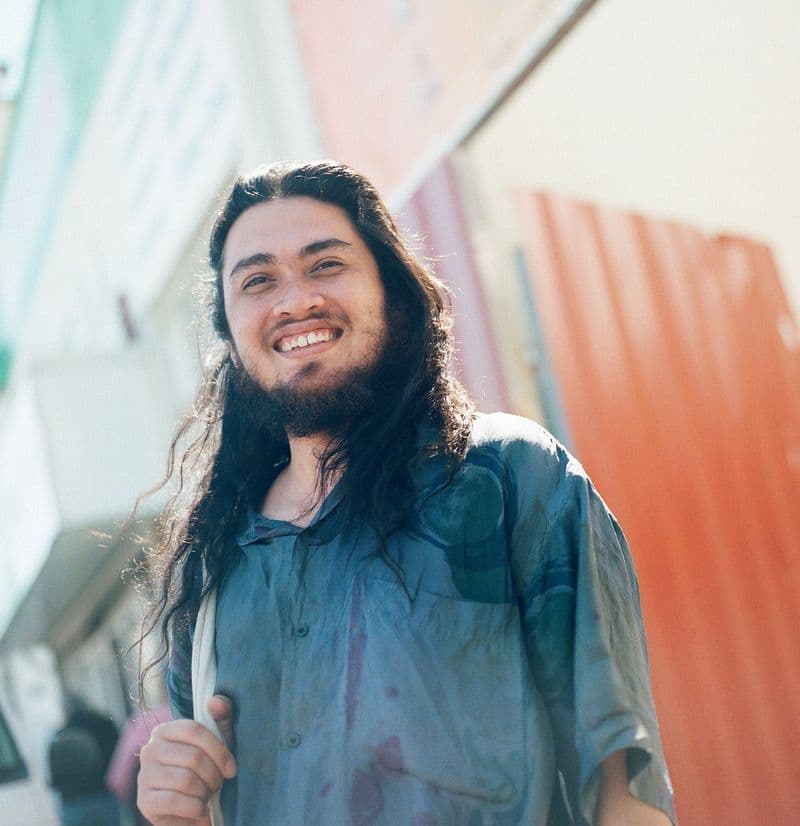 Andy Butler
Andy Butler is an artist, writer and curator. His writing on art and politics has been published widely, including in frieze, the Saturday Paper, the Monthly, Art + Australia, Overland, and more, as well as in writing anthologies and exhibition catalogues. As an artist, he works across video, installation, painting and text. He has exhibited at the Substation, Footscray Community Art Centre, Bus Projects and more. In 2019 he undertook an Asialink Residency with Green Papaya, Manila. Andy's independent curatorial projects have received national critical attention. He is currently Artistic Director (Acting) at West Space.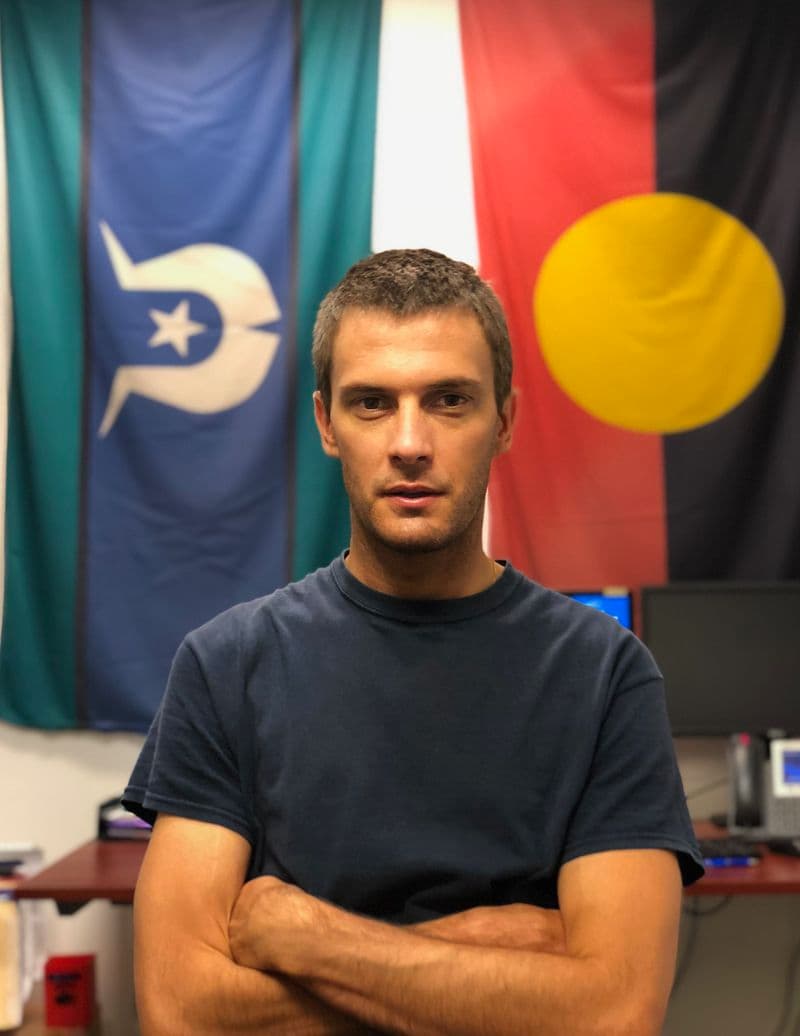 Tristen Harwood
Tristen Harwood is an Indigenous writer, critic, editor, and researcher. The eldest of seven children, he was raised in Perth's outer suburbs by a single mother on welfare. After relocating to Naarm/Melbourne he completed an Arts degree and has since worked as independent critic and essayist in Narrm and New York. His writing on art, film, fashion and literature is published in The Saturday Paper, The New York Times Magazine, The Monthly, Art + Australia, Artlink, and others. Recently, his writing has been translated into Spanish.
Project Lead
Jo Higgins
Jo Higgins is a writer, educator, researcher and public programmer specialising in arts partnerships and peer-led learning programs for young people. In 2018 she received a Churchill Fellowship to investigate different models of informal and youth-led learning in arts institutions and has worked in the museum and gallery sector for over a decade for organisations including MCA Australia, the South London Gallery, Kaldor Public Art Projects and Te Tuhi. Jo is the author of 21st Century Portraits (NPG London 2013) and a contributing author to Beyond Community Engagement: transforming dialogues in art, education and the cultural sphere (UNSW, 2018). She has also been a contributing writer for ABC Arts, Artlink, Art Collector and Marmalade magazines and the 2016 Biennale of Sydney.