Artists' Artists: Albert Yonathan Setyawan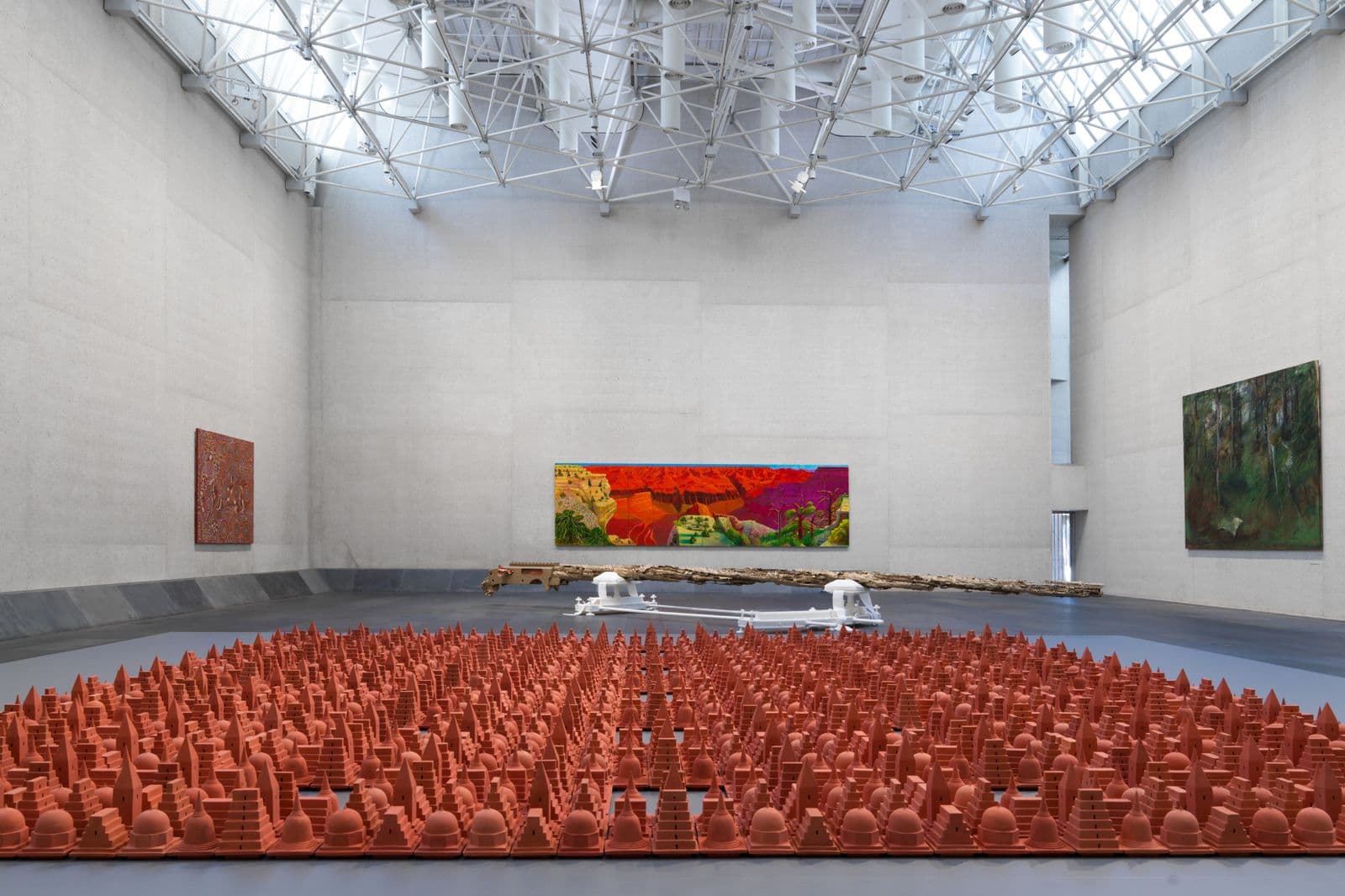 Artist ALBERT YONATHAN SETYAWAN discusses works from the national collection that inspire, move or intrigue him.
GIORGIO MORANDI
Italy, 1890–1964
Natura morta (Still life) 1956
I have been an admirer of Giorgio Morandi's still-life paintings since I saw his exhibition at Tokyo Station Gallery in 2016. I am fascinated by his use of the same familiar objects such as bowls, bottles and vases in similar arrangements over and over again in his paintings. The combination of non-realistic depiction of the objects, his economical use of muted colour and great sensitivity to tone and compositional balance in his paintings creates a sense of familiarity and closeness but also strangeness and distance. The paintings also somehow instil a sense of slowness. His works resonate with me when it comes to thinking about variation and repetition.
LUCIE RIE
Austria, 1902–1995
Vase 1979
Lucie Rie is one of my favourite potters and ceramic artists. I drew a lot of inspiration from her works when I started as a ceramics student at the Faculty of Art and Design at the Bandung Institute of Technology in Indonesia. Her delicate colours, lines and forms create a sense of calm and peacefulness. Her vases and bowls always look very light and ethereal. As one of the leading figures in the British Studio Pottery movement, Rie makes works which have a very distinct style compared to other leading figures such as Bernard Leach and Hans Coper.
WOLFGANG LAIB
Germany, born 1950
Milk stone 1980
About a year ago I discovered a book: The world of silence (1948) by Max Picard. It's a collection of discussions about the relationship of silence to subjects including language, music, faith, animals, love, childhood, images, knowledge and other seemingly unrelated topics. However, one thing that is constant is his understanding of what silence is. To Picard, silence i not simply what happens when we stop talking and it is not the absence of sound. Silence, for him, is an autonomous phenomenon from which all other things in life, most importantly language comes forth. His definition of silence is not an empirical and theoretical explanation of what silence is but rather a poetic contemplation that speaks to our imagination and affect. Now, whenever I think of Wolfgang Laib's works I am reminded by Picard's interpretation of silence.
AGNES MARTIN
Canada, 1912–2004
Untitled # 4 1977
Agnes Martin's paintings are always enigmatic to me. All the formal aspect of the paintings, the lines and geometric forms, are always symmetrically composed and in equal relation to each other. They are radical in that they present visual fields where there is no hierarchy: no top or bottom, no left and right. One part is not more important than the other. They can be quite visceral too. They do not scream loudly; instead they whisper quietly but firmly. As in Morandi's works, it is fascinating to me that one can create such a fullness of expression with a very economical use of colour and simple media. I took direct inspiration from Agnes Martin's painting when it comes to repetition and geometric structure in my own works.
This story was first published in The Annual 2023.
Albert Yonathan Setyawan features in Artists Artists, a five-part podcast series connecting audiences with works of art from the national collection hosted by Jennifer Higgie.
Subscribe via your favourite podcast app or listen online.