Haegue Yang: Changing From From To From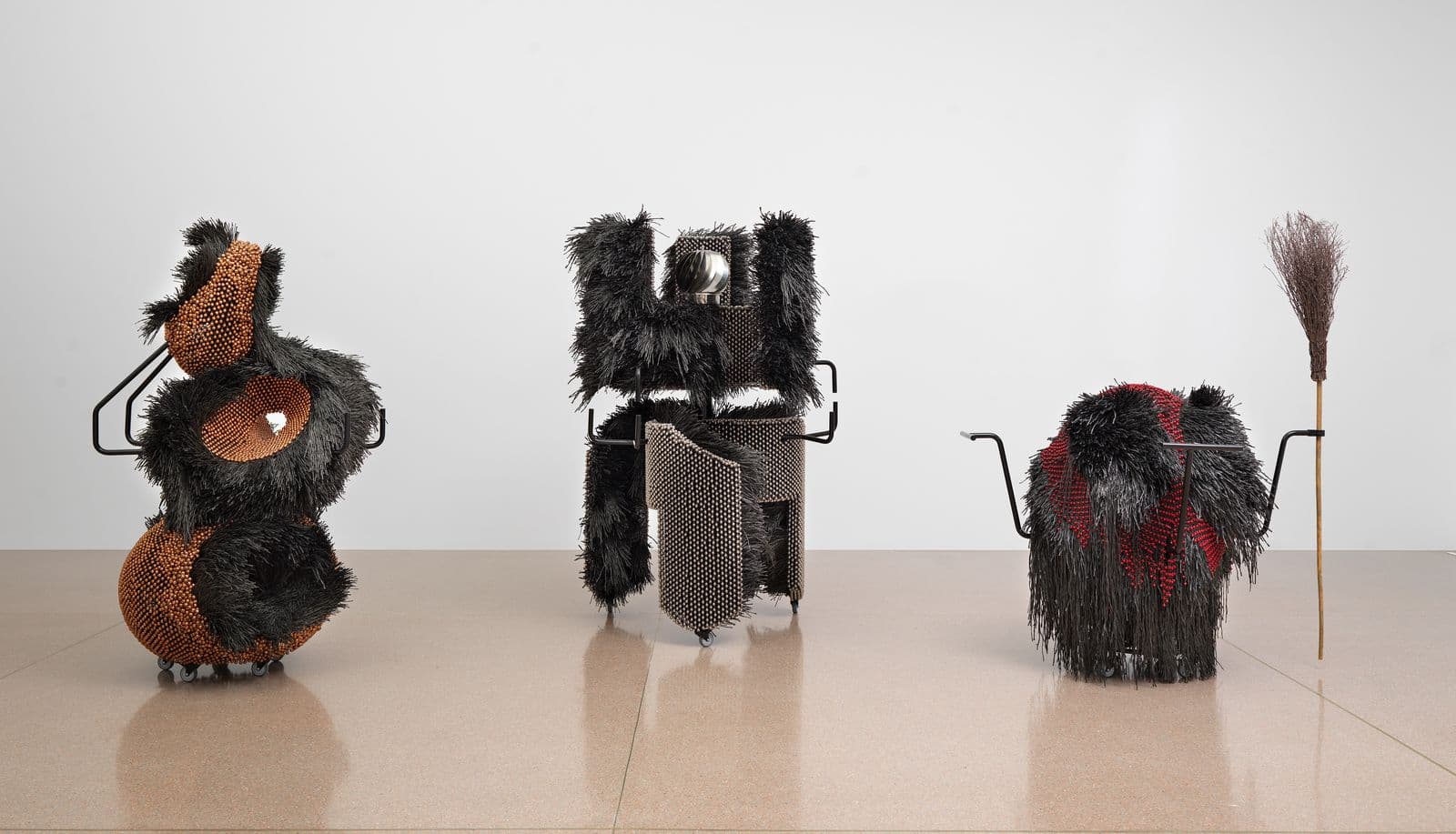 Always on the move, Haegue Yang eludes categorisation, seemingly on the run from established artistic conventions. She is continually seeking out new ideas, processes and media, and making connections between disparate locations, periods and cultures. Underpinning all her works is a commitment to abstraction: while acknowledging the influence of western modernism, she challenges its legacy and embraces an elastic, mystical abstraction which offers alternative possibilities for generating evocative, indeterminate forms.
This exhibition features four works that convey different strands of Yang's practice, linked by her ever-present concern with movement, migration, and transformation. The exhibition title evokes such movements between locations and stems from a poem by the conceptual artist Li Yuan-chia (1929–1994). Along with the pioneering sculptors Barbara Hepworth (1903–1975) and Naum Gabo (1890–1977), Li is one of the figures that inspired Yang's sculptural trio Sonic Intermediates – Three Differential Equations 2020. Li's singular journey, while reminiscent of many historical migrations, saw him leave China for Taiwan in 1949, before moving to Italy and then Britain in the 1960s, where he joined the cosmopolitan scene around Signals gallery in London, a hub for experimental artists such as David Medalla (1942–2020) and Gustav Metzger (1926–2017). As with Yang's sculptures and installations, Li's work invites participation and incorporates everyday materials and actions.
The central work in this exhibition, Sonic Intermediates, brings together two of Yang's sculptural series over the past decade: The Intermediates and Sonic Sculptures. The former evokes manual folk traditions such as straw weaving, yet questions authenticity by employing contemporary synthetic materials. Sonic Sculptures is characterised by its primary material of metallic bells, which cover the surface of the sculptures and rattle when activated, in an allusion to shamanic ritual. Craft traditions are also evident in Triple Chalkies 2015, a suspended three-part macramé piece that foregrounds ornamental and geometric patterns, traits conventionally underestimated and rejected in modernism. Their use in an abstract sculpture challenges western hierarchies of cultural value, conveying Yang's subversive approach in which practices categorised as 'female' or 'ethnic' are celebrated rather than undervalued.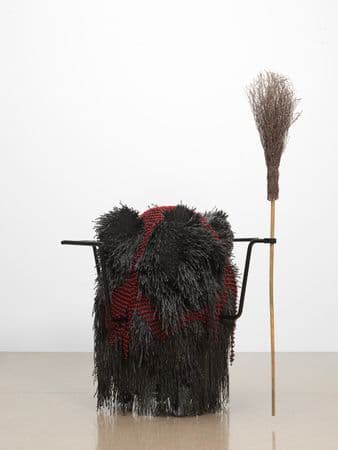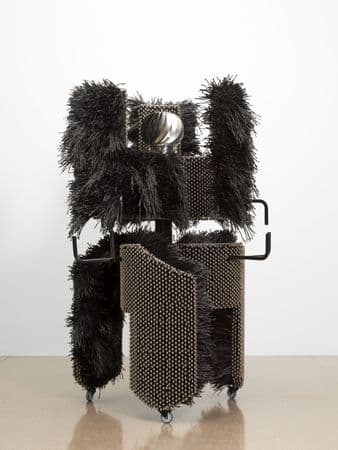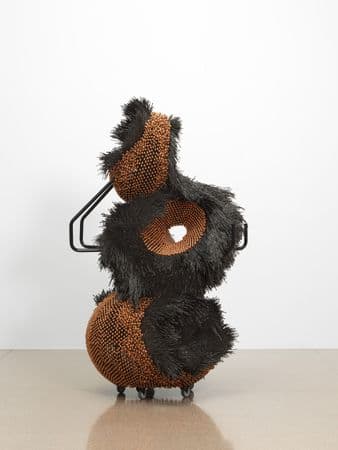 The 'differential equations' in Yang's title refers to calculations of the movement of objects or energy flows. Such human attempts to map natural forces are also a theme of Yang's wallpaper Non-Linear and Non-Periodic Dynamics 2020, which is inspired by mathematician Edward Lorenz's use of differential equations to model the chaotic behaviour of weather. The wallpaper's imagery of crashing water and spiralling motion conjures up continually shifting and increasingly unpredictable environmental conditions. Australia is highly vulnerable to the effects of climate change, and Yang has embedded in her design references to local Kamberri/Canberra waterways and ancient sites—reminders of millennia of careful land management prior to the destructive impact of colonisation, extractive industries and urban development.
Emanating from floating clusters of speakers that Yang dubs 'sound fruits' is the audio work Genuine Cloning 2020, which combines a text recited by a cloned version of the artist's voice with a recording of a real-life event. Yang's script ruminates on a range of subjects and actions that transcend national borders, such as the naming of typhoons—yet another human attempt to control the natural world. This monologue is interspersed with the chirping of birds and camera clicks—the only sounds recorded during a private conversation between the leaders of North Korea and South Korea at their 2018 summit held in the Demilitarized Zone (DMZ), the most heavily fortified border in the world. Like typhoons, the birds reflect nature's indifference to human actions and prompt us to speculate on the content of this historic conversation.
As with the other works in the exhibition, Genuine Cloning deftly weaves disparate strands of meaning into a playful yet deeply considered work that embraces fluidity and contradiction and encourages multiple, simultaneous perspectives. Within the context of the National Gallery and its collection, Yang's works propose new approaches to sculpture and the lineages of modernism, and point to a more syncretic, layered and intercultural understanding of the dynamic world that swirls around us.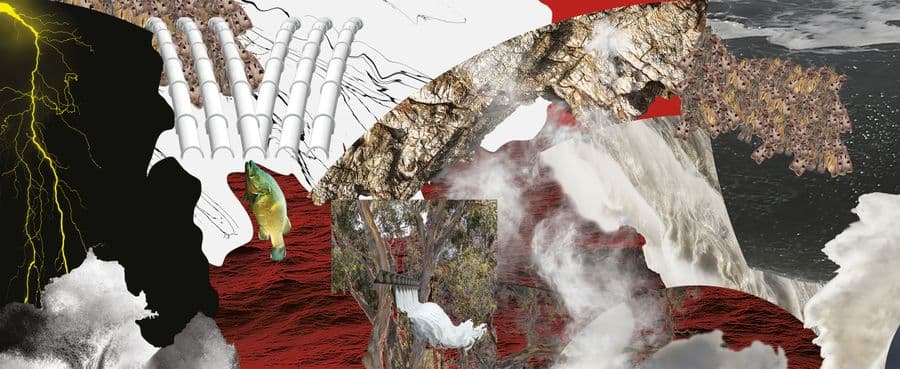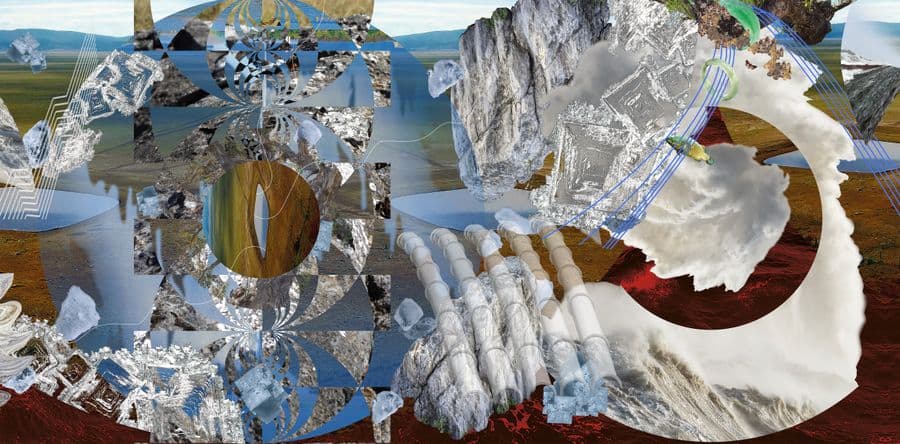 Haegue Yang was born in Seoul, South Korea, in 1971. Since the mid 1990s Yang has lived and worked in Seoul and Berlin and currently teaches at her alma mater, the Städelschule in Frankfurt am Main, Germany. Her immersive multimedia environments combine diverse materials and cultural traditions with references ranging from scientific phenomena and sociopolitical narratives to art history. Using a range of industrial objects and intensive, craft-based techniques, her works make connections between divergent worlds of contemporary mass production, ancient civilisations and natural phenomena.
Yang regularly exhibits at key international museums and biennales, and her work is represented in institutional and private collections all over the world. She has been the subject of over 60 solo shows and projects, including the Walker Art Center, Minneapolis (2009); the New Museum of Contemporary Art, New York (2010); Haus der Kunst, Munich (2012); Centre Pompidou, Paris (2016); the Ludwig Museum, Cologne (2018); Museum of Modern Art, New York (2019); National Museum of Modern and Contemporary Art, Seoul (2020), Tate St Ives (2020); SMK—National Gallery of Denmark, Copenhagen (2022) and Pinacoteca de São Paulo (2023).
Her work has also featured in around 170 group exhibitions, including the Venice Biennale (2009), the Gwangju Biennale (2010), Documenta 13, Kassel (2012), the Taipei Biennial (2014), the Asia Pacific Triennial of Contemporary Art (APT), Brisbane (2015), the Biennale of Sydney (2018) and the Singapore Biennale (2022). In 2024 the Hayward Gallery, London, will present a survey show of Yang's work.
This was originally published in the exhibition brochure Haegue Yang: Changing From From To From, available online.