Inside Vivienne Binns's Tower of Babel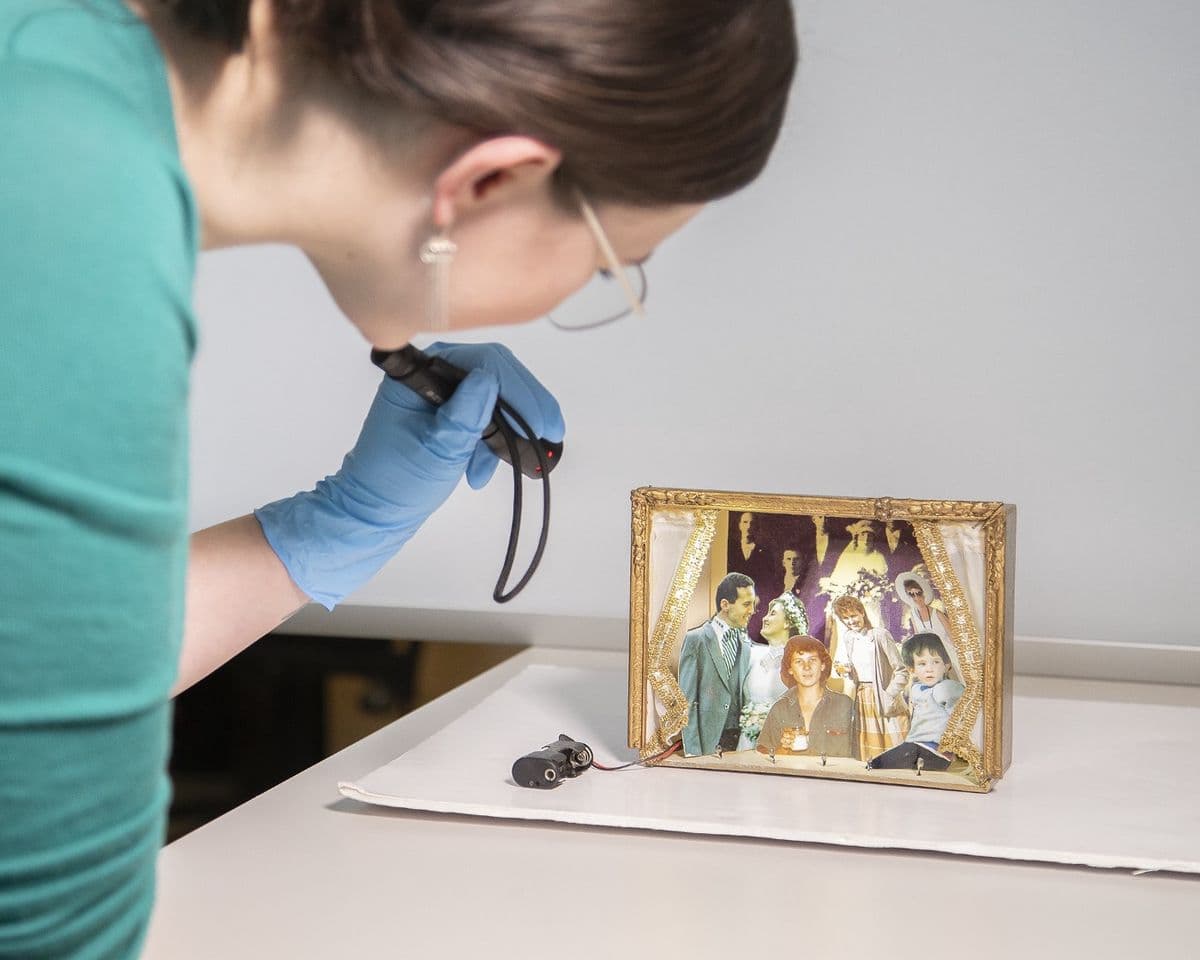 Vivienne Binns's Tower of Babel 1989 is a sculpture of 80 small dioramas mounted onto a wooden substrate and elevated on a pedestal. In addition to these sculptural components there is also a sound element that emits a soft babble of voices only audible when you approach the work. Large-scale works of art, such as this, that are made from found objects, or that manipulate materials in atypical ways, offer an exciting challenge for conservators to find innovative treatment approaches to maintain the object as the artist intended.
This work of art was a community project and in exchange for a painting by Vivienne, family and friends created the dioramas for the sculpture. Because of the ready-made nature of this work, the sculpture was constructed with hot glue, sticky tape, and Blu-Tack™. Temporary adhesives like these can often leave behind oils that damage the work of art creating irreversible staining, or sticky residues that cannot be removed. In this case, these temporary measures failed completely resulting in multiple repairs that needed to be completed before display. The final treatment was successfully achieved by a combination of techniques including: adhering broken ceramics, hinging photographs, attaching wooden components, as well as, replacing lights and playback equipment, and checking the speakers were functional. Before installing the work in the Know My Name exhibition, a final test was undertaken to see whether all the dioramas fit together when the work was assembled.