Photo blog: Cazneaux portrait restored to former glory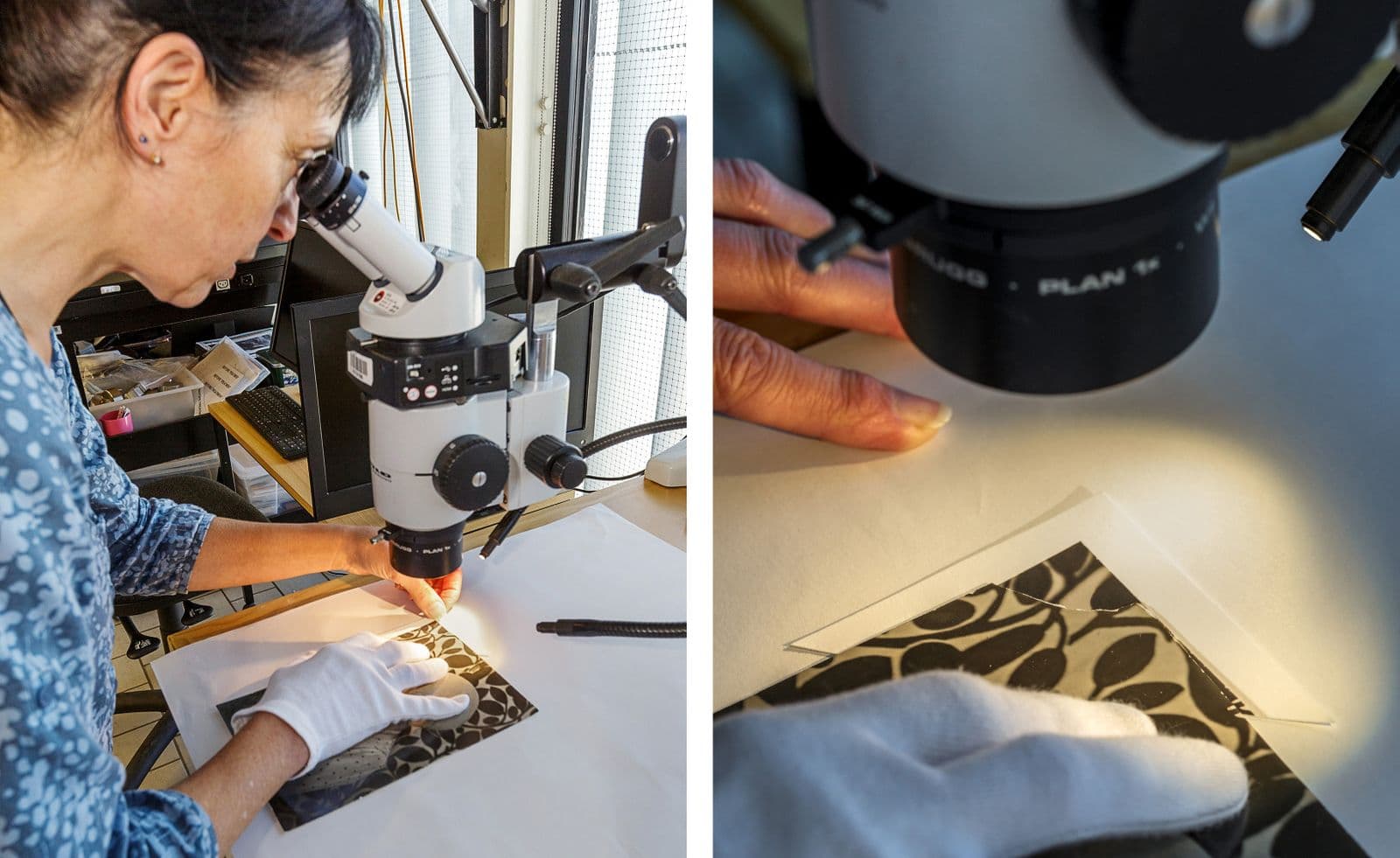 Fittingly captured in photos, National Gallery Senior Paper Conservator ANDREA WISE does a miraculous restoration of HAROLD CAZNEAUX'S portrait of Doris Zinkeisen from 1929, soon to be found in the National Gallery's reimagined Australian art galleries.
Harold Cazneaux needs little introduction as a pioneer of Australian photography — he had a talent for seeing and seizing the moment and became one of the most influential photographers of his generation.1
Cazneaux's portrait of stage, costume and lighting designer and portraitist Doris Zinkeisen appeared in the March 1929 issues of The Home and Art in Australia with the caption, 'Modernism has reached Australia'.2
Held in the collection of the National Gallery, it has been displayed in a cropped mount for many years because the top left-hand corner was missing. Through Andrea's amazing work to replace the corner, we can now display the photo in its entirety, and in the form that the artist originally intended.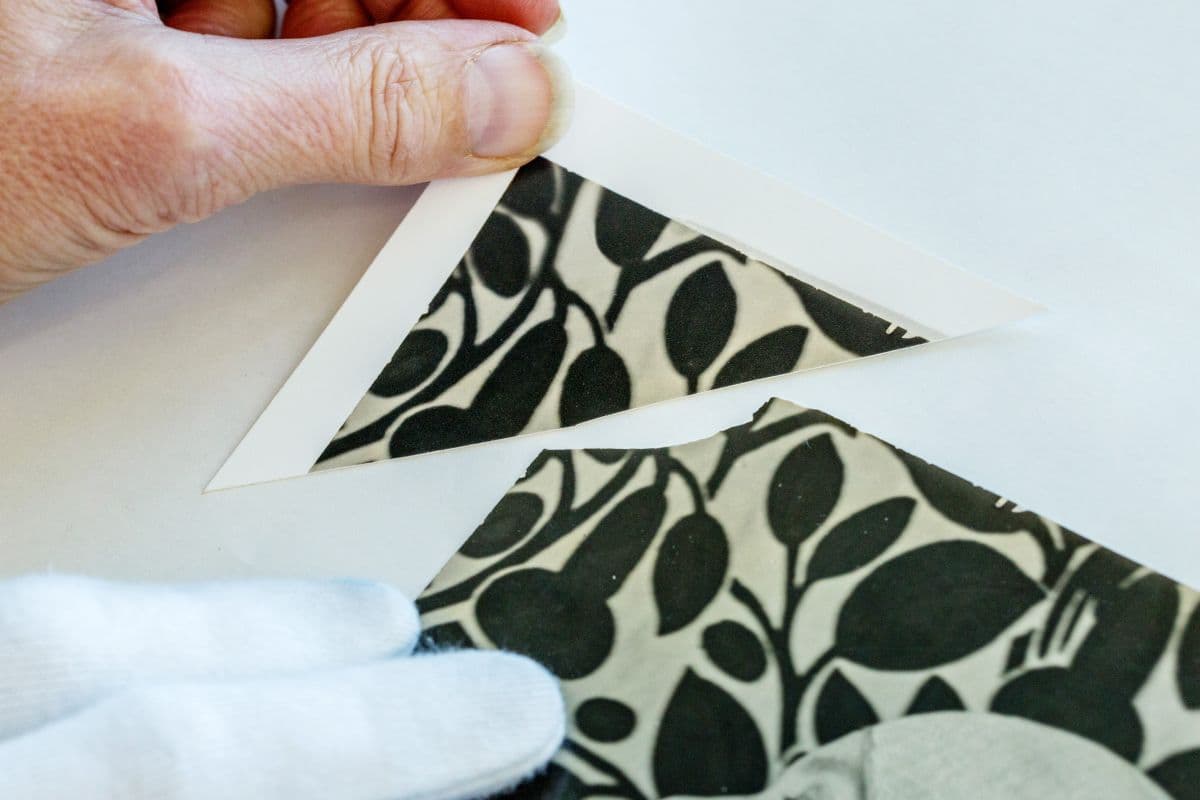 'I trialled paper repairs which we make by applying pigment and layers of media — like gelatine to match colour and surface finish — but I couldn't get it quite right,' Andrea says, 'So I asked Dom [one of our Gallery photographers] if he could create a repair photographically that would fit the area of loss — I've undercut the repair to sit as exactly as I can in the area of loss.'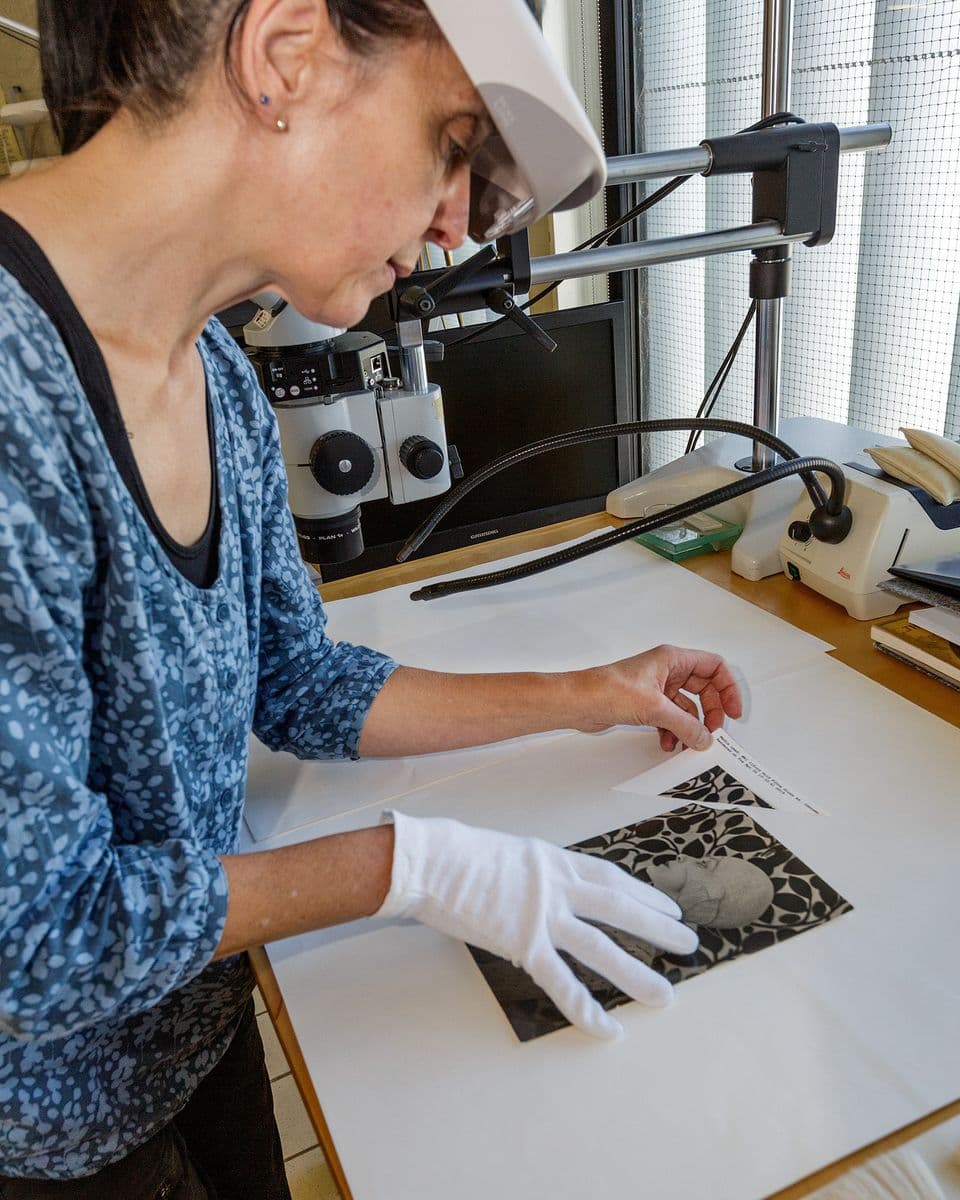 'Then I modulated the surface with extra gelatine to match the gloss as well as possible.' Andrea continues.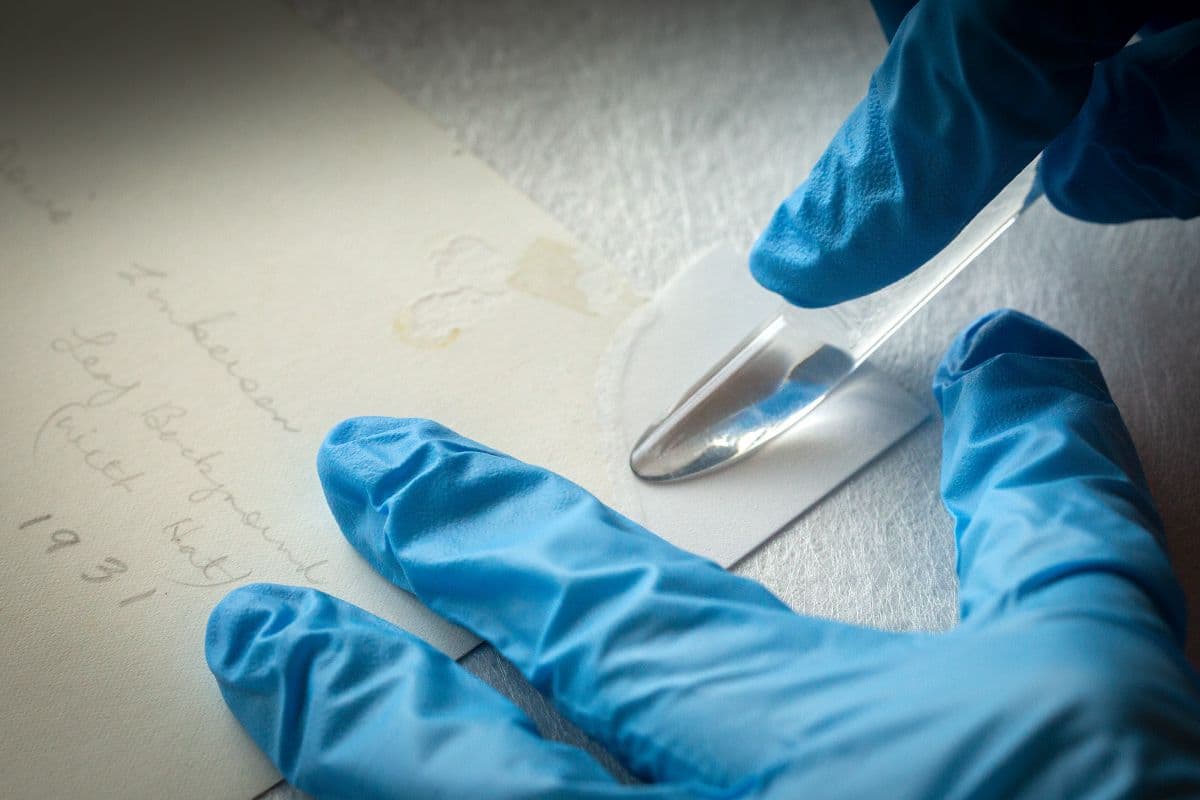 'I retouched with artist's quality watercolours where the edge of the repair meets the edge of the original.' Andrea concludes.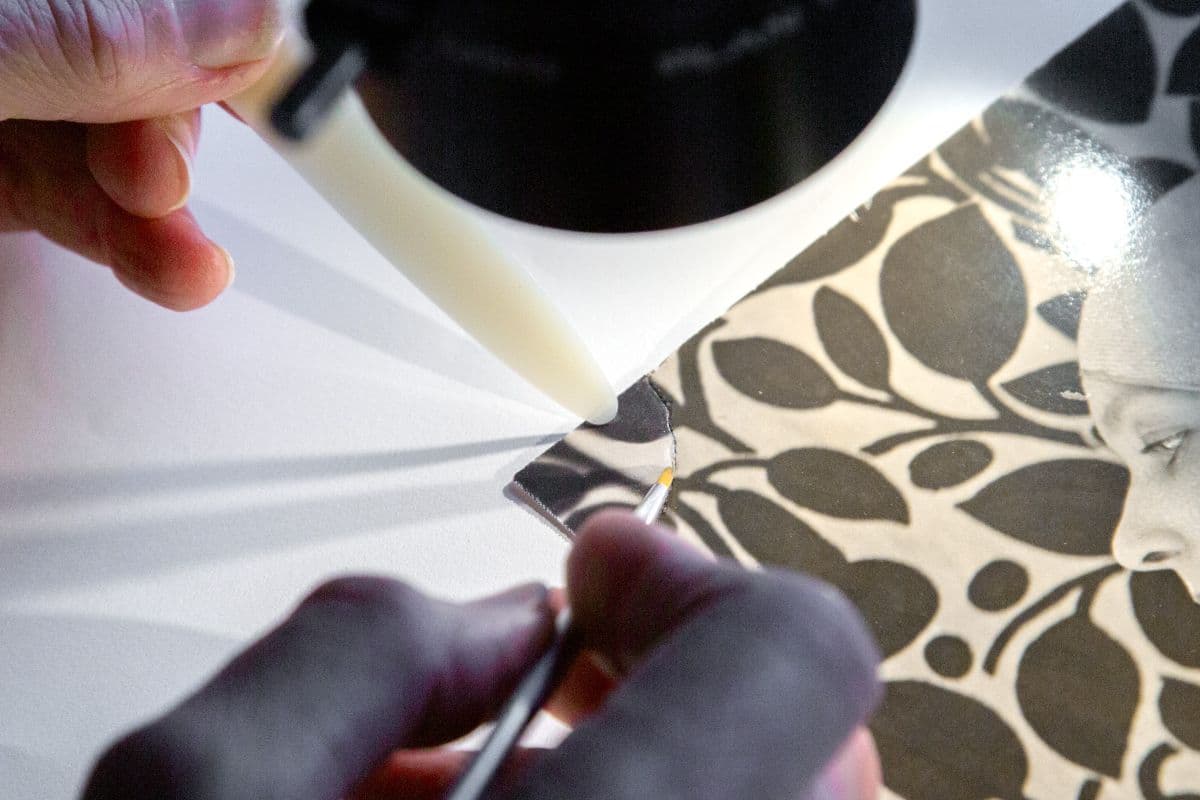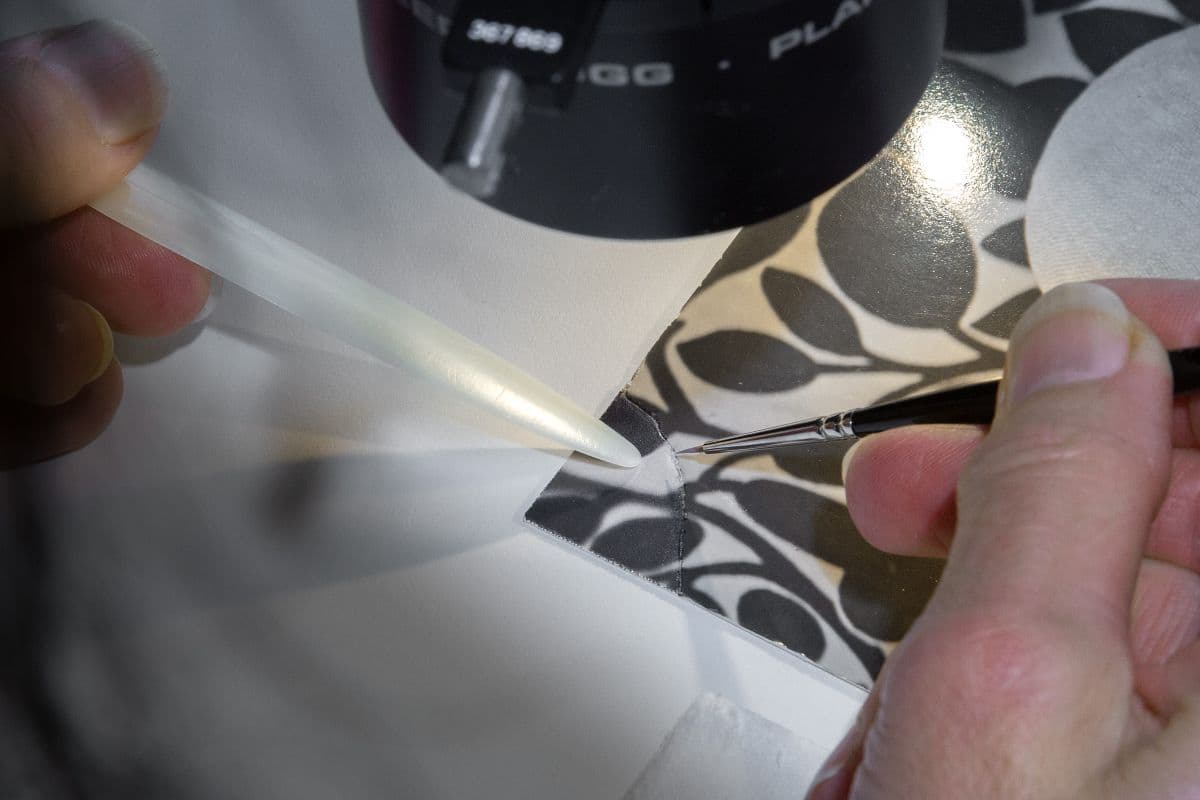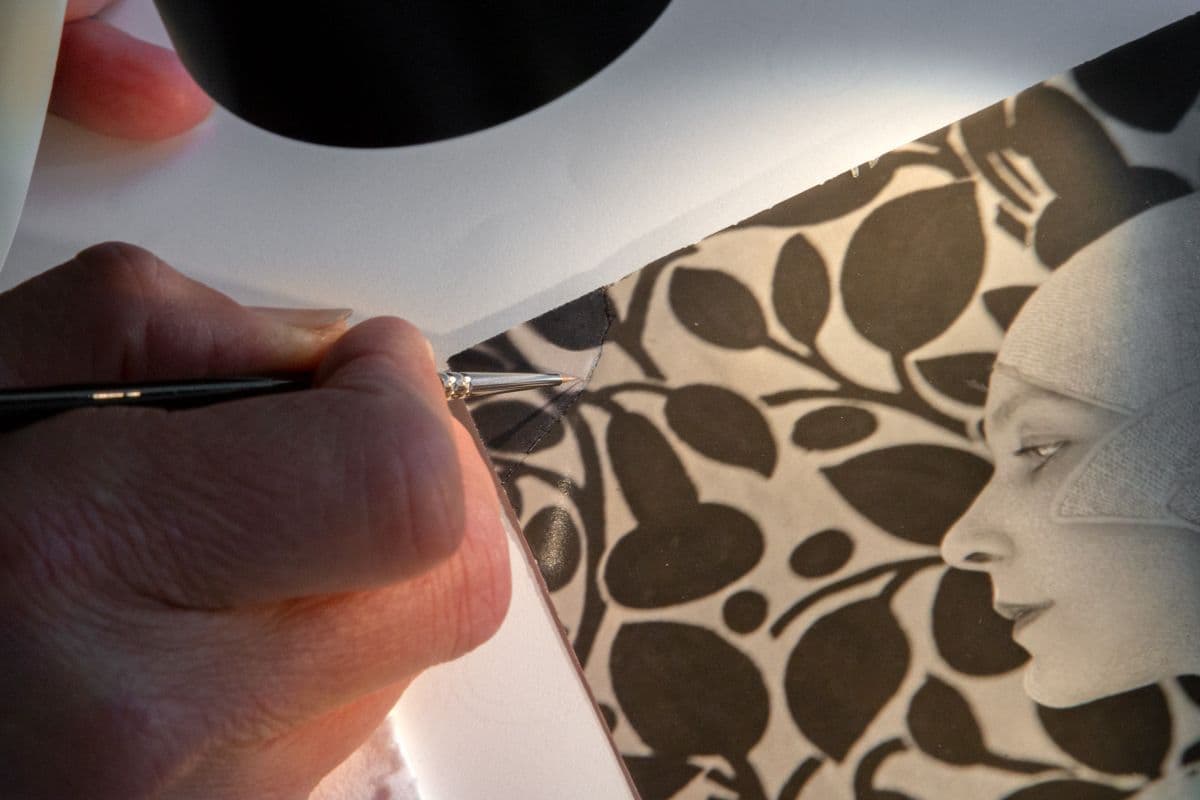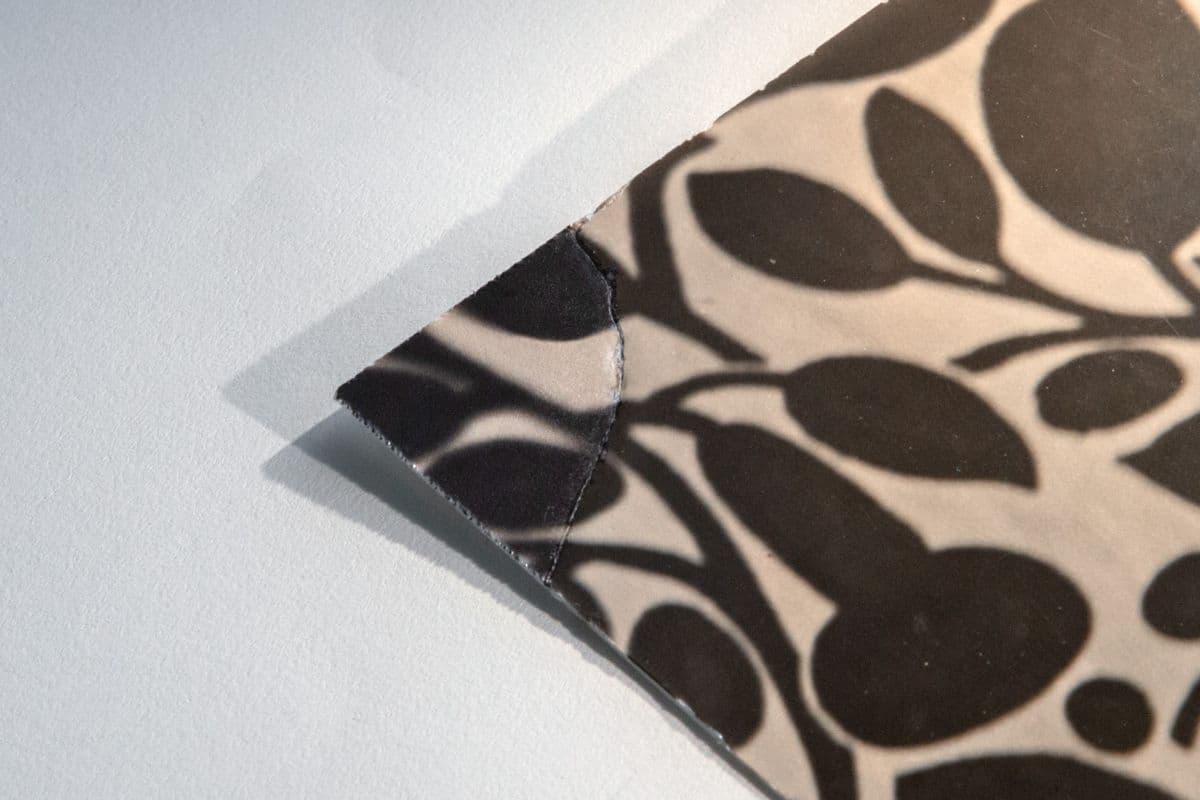 The repair is apparent. It doesn't disappear completely — that's not the intention. It simply completes the work so that the viewer can enjoy it and is not disrupted by the loss. The repair is also fully reversible.
Enjoy the fruits of Andrea's labour when the National Gallery opens its reimagined Australian galleries late 2019, Level 1.
Harold Cazneaux: Artist in photography, edited by Natasha Bullock, Art Gallery of New South Wales, 2008, p 6
Art in Australia, March 1929 reproduced in Nancy Underhill, Making Australian art 1916–49, Oxford University Press, Melbourne, 1991, p 197