Teen Council Q&A: Corin Ileto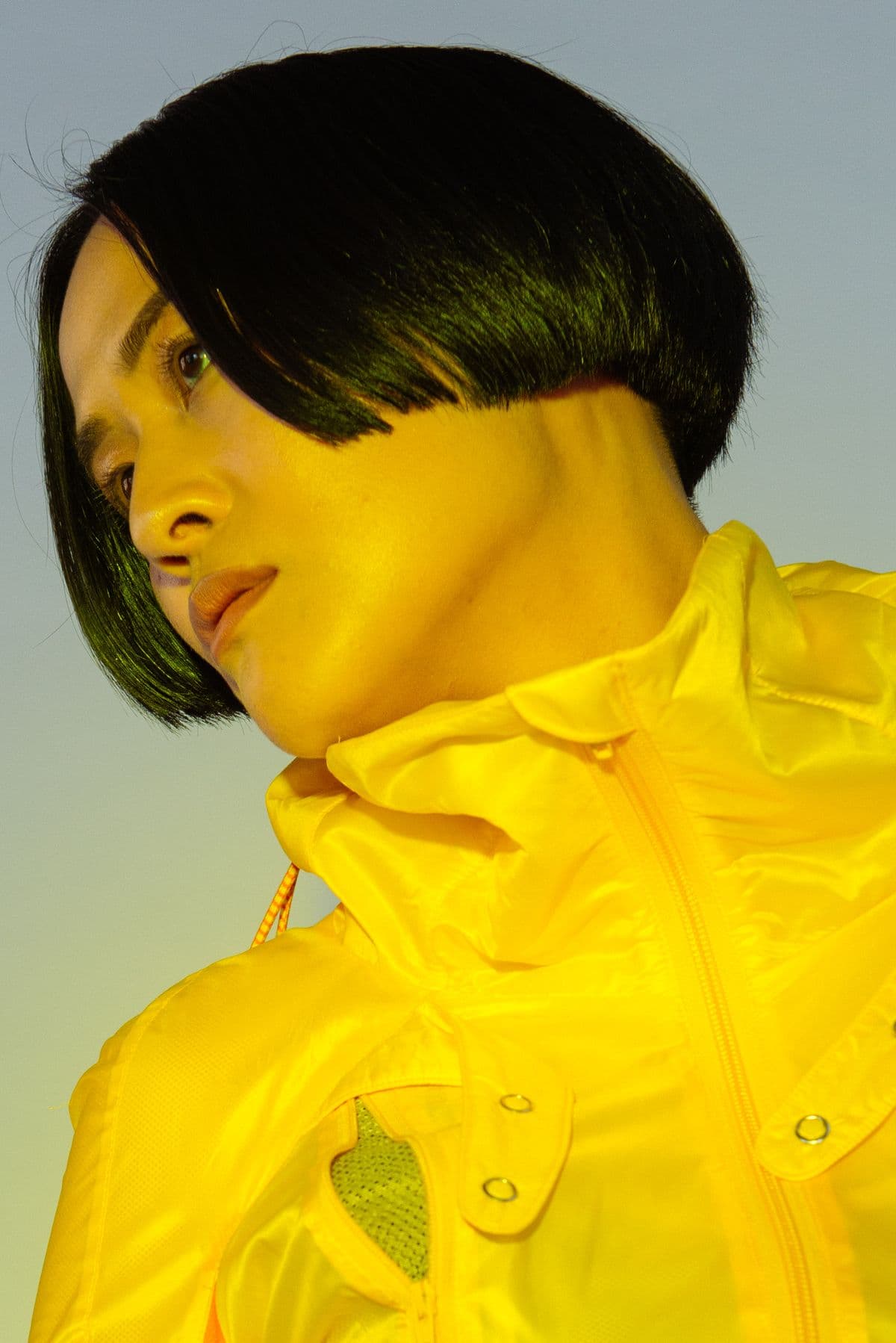 Corin Ileto draws from a background in classical composition and has composed music for dance and performance works, including producing the soundtrack for Club Ate's single-channel digital video work Ex Nilalang (From Creature ~ From Creation) 2017, part of the National Gallery's collection. In late May, Corin worked with the Teen Council to host a free Online Art Lab: Ableton 101 for Art IRL, and chatted afterwards with Teen Council member Allan.
In Manifest, you've used song titles that sound like sci-fi movies, or relate to the body in some way. How do you choose your song titles? Is there a journey you're taking the listener on and, if so, what is it in Manifest?
Corin: Funnily enough, I have quite a lot of difficulty coming up with song titles. There's something about the finality of naming something that gives me some minor anxiety. Sometimes I will think back retrospectively to the mood I was in whilst I was creating the song, or perhaps a memory of a book or a movie I was delving into at the time. For example, the track 'The New Flesh' is named after a mantra from David Cronenberg's epic body horror movie Videodrome.
I like to think of my music releases as speculative fictions. In Manifest, I was hoping to mimic the ebb and flow of the soundtrack to a film, capturing different points of tension and release within the narrative. It is similar to the way I create my live performances, with a focus on variation within tempo and dynamics. Most of the time I am actually more interested in the bridges or segues between tracks or themes. These segues are sometimes more captivating than the main theme.
'Don't limit your potential by focusing on what you don't have. Some of the best creative exercises emerge from working within your limitations.'
What are some sounds you have used in your music, and are there songs on Manifest we can hear them in?
C: I think a lot of my music is quite melodically driven and synth based. Manifest is a combination of samples and Virtual Studio Technology (VST) synths, besides a couple of hardware synths such as the Roland JU-06. Massive is a quite inexpensive powerful VST by Native Instruments that I would highly recommend to young people who are starting out. You can hear this VST on a couple of tracks from Manifest, including 'Catalyst' and 'The New Flesh'.
If you could have your music played anywhere, where would it be and why?
C: To be honest I am pretty content with having my music played anywhere in the world, especially during this time. I've been thinking a lot lately about the kind of music people are listening to during isolation. If I can provide a soundtrack that coincides with your current emotional state (contemplative, moody, uplifting) I'm pretty happy with that.
What are your top 3 tips for young people starting to play around with Ableton or electronic music, or looking to enter the industry as an artist?
C: I think it's important to think outside the box when it comes to experimenting with Ableton. The beauty of Ableton is that you can do a lot with sampling, I especially like using the Simpler and Sampler plugins to create melodies. You don't need access to expensive hardware, especially when you are first starting out.
The exercise I did in the Online Art Lab — experimenting with samples from soundbible.com and rips from YouTube — was an opportunity for teens to play with samples from everyday life, using audio effects to transform them into sounds which mimic a kick or snare — like ice cubes clinking, or glitches from a laptop malfunctioning. Of course, there are some pretty funny oddball sounds that come out of this exercise, but I think it's something important to do when you are first experimenting. It's also a more accessible way to approach the program, especially for people with a minimal background in music or limited access to production tools and musical instruments.
Overall, I believe it's important to approach Ableton and similar programs in a way that is accessible for young people. There are a lot of long-winded and esoteric Ableton YouTube tutorials out there aimed at and made by the same demographic of people. This makes it really hard for people to approach the program, especially when things seem too high-brow or the knowledge seems out of reach.
Coming from a background in classical music, I am aware that my musical education comes with a certain privilege and accessibility that not everyone has. I hope that I can do my best to share my knowledge of the program and general skills in music composition with the wider community, especially people who do not normally have access to these tools.
What has been the most important thing you have learnt in your career?
C: Don't limit your potential by focusing on what you don't have. Some of the best creative exercises emerge from working within your limitations.
The National Gallery Teen Council is a group of young creatives who develop and deliver programs for teens.