The Kenneth E. Tyler Collection
Tribute to Ed Baynard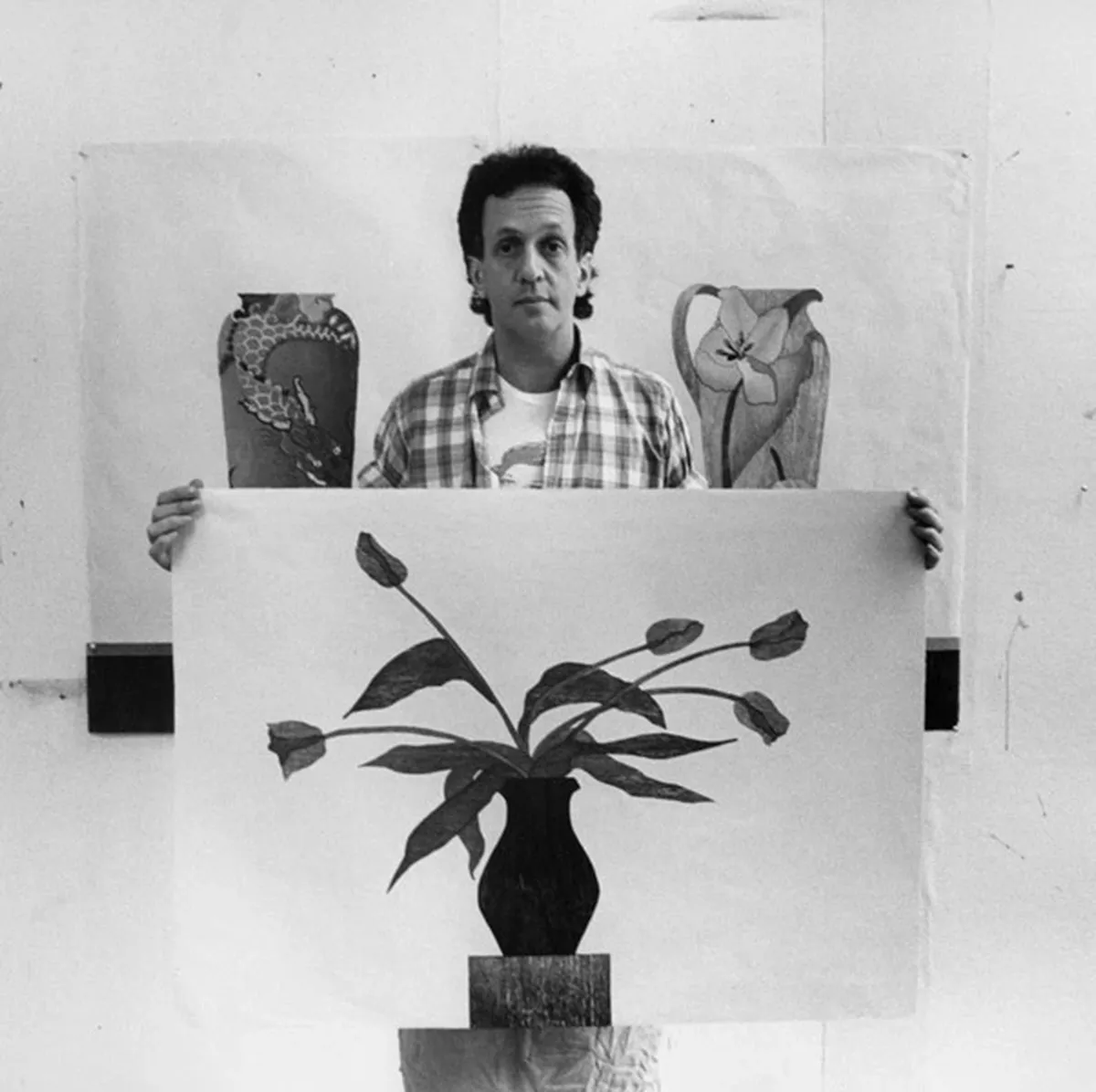 Marabeth Cohen-Tyler and Barbara Delano remember the life and work of printmaker Ed Baynard.
Artist who celebrated beauty in the ephemeral, died November 8 at the age of 76.
Expressing reverence for the natural world, Ed's paintings, ode-like, are measured and lyrical. Before discovering his inner calling, which he spoke of as his "unexpected life" in painting, he experienced an interesting assortment of creative jobs. Raised in Washington, D.C. and newly graduated from high school, he flew to Europe living off and on in Paris and London. During this time, he designed costumes for Jimi Hendrix, worked for the Beatles as well as Elizabeth Taylor and Richard Burton. Returning to New York, he dedicated his life to art after a surprise success with his first show in 1971 at the Willard Gallery in NYC. Ed's images are Zen-like in their simplicity and grace. His watercolors are luminous, like the rest of his representations regardless of the medium.
The Japanese inspired ukiyo-e style woodblock prints he created at Tyler Graphics in 1980 contain a 20th century "floating world" sensibility. Ed's wish was to bring harmony, color, and a meditative stillness to this chaotic planet. He did so in a gentle and powerful way, always as an expression of his deep gratitude for the love and beauty, friendship, and concerns he held dearest. A memorial is being planned for 2017.
by Marabeth Cohen-Tyler and Barbara Delano. First published in The New York Times, 22 November 2016.