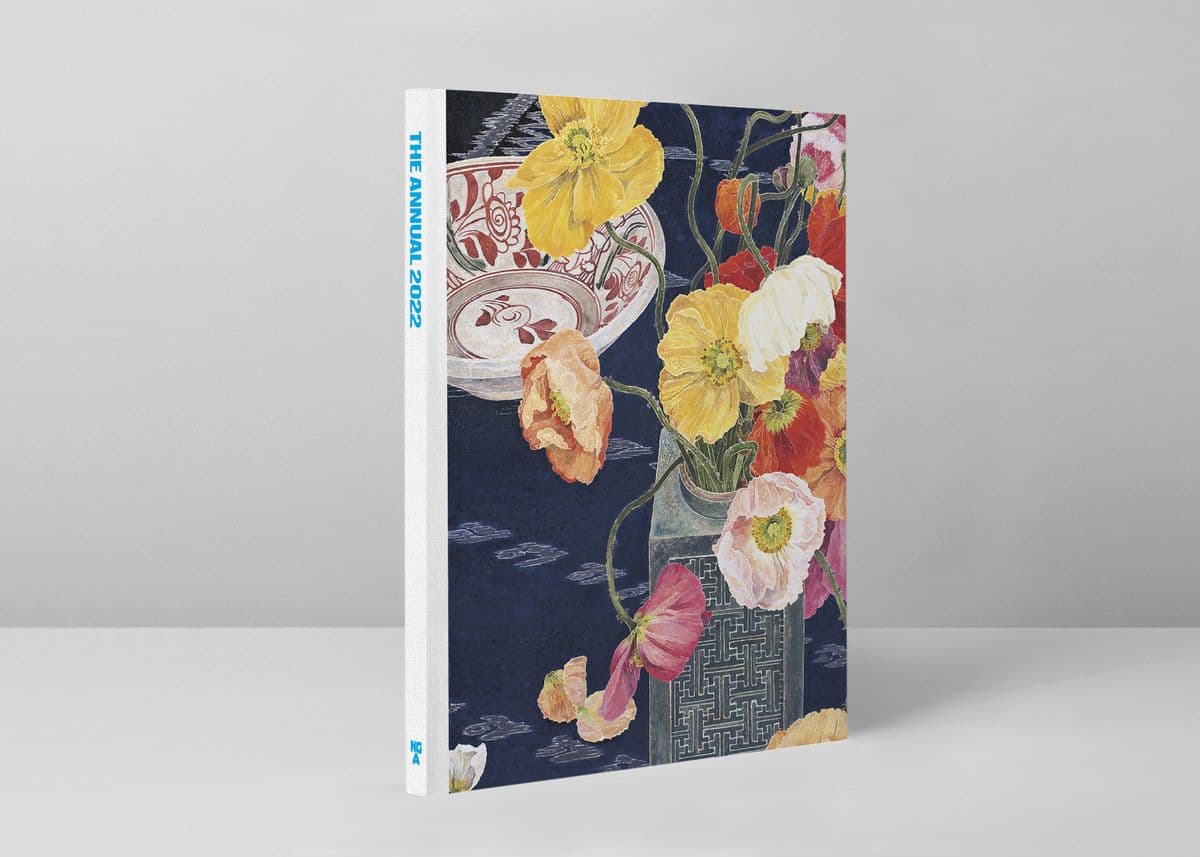 Introducing The Annual – a comprehensive publication published by the National Gallery.
Capturing the year that was in art and looking ahead, this annual publication honours local conversations and concerns, while situating the Gallery within broader international conversations exploring issues facing artmaking and museums today.
National Gallery members receive The Annual as part of their membership. Join today.
For the National Gallery's 40th anniversary, the inaugural edition of The Annual reflects upon the Gallery's past and future, its ethos, collection, and community, through contemporary design, great writing, interviews and photo-led stories by renowned writers and artists.
Edited by Australian novelist, screenwriter, art critic and former editor of the London-based contemporary arts magazine, Frieze, Jennifer Higgie. Higgie is also author of The Other Side: A Journey into Women, Art and the Spirit World and The Mirror and the Palette: 500 Years of Women's Self-Portraits, presenter of Bow Down, a podcast about women in art history and was a keynote speaker at the Gallery's 2020 Know My Name Conference.
The first edition of The Annual is available now in the Art Store. Become a National Gallery Member today and secure your copy of the 2023 issue.
Frequently Asked Questions
No, there is no cost to you. On site collection is an option that helps us reduce our environmental impact. We understand that it may not be possible for everyone, especially for members who live interstate and overseas.
We are aiming for The Annual to be lodged with Australia Post mid-December. Please be aware that delivery timelines may be longer than usual given the season and lead up to Christmas.    
The collection period is between Tuesday 20 December and Friday 30 June 2023.
Your copy of The Annual can be collected from the Members Lounge. The Members Lounge Host will assist you. Collection period is between Tuesday 20 December and Friday 30 June 2023.
If you would like someone else to collect The Annual on your behalf, please send an email to membership@nga.gov.au with their name and contact details and the date that they will collect it.
If you cannot collect your copy before 30 June 2023 we recommend that you do not opt to collect it and that it is posted out to you.