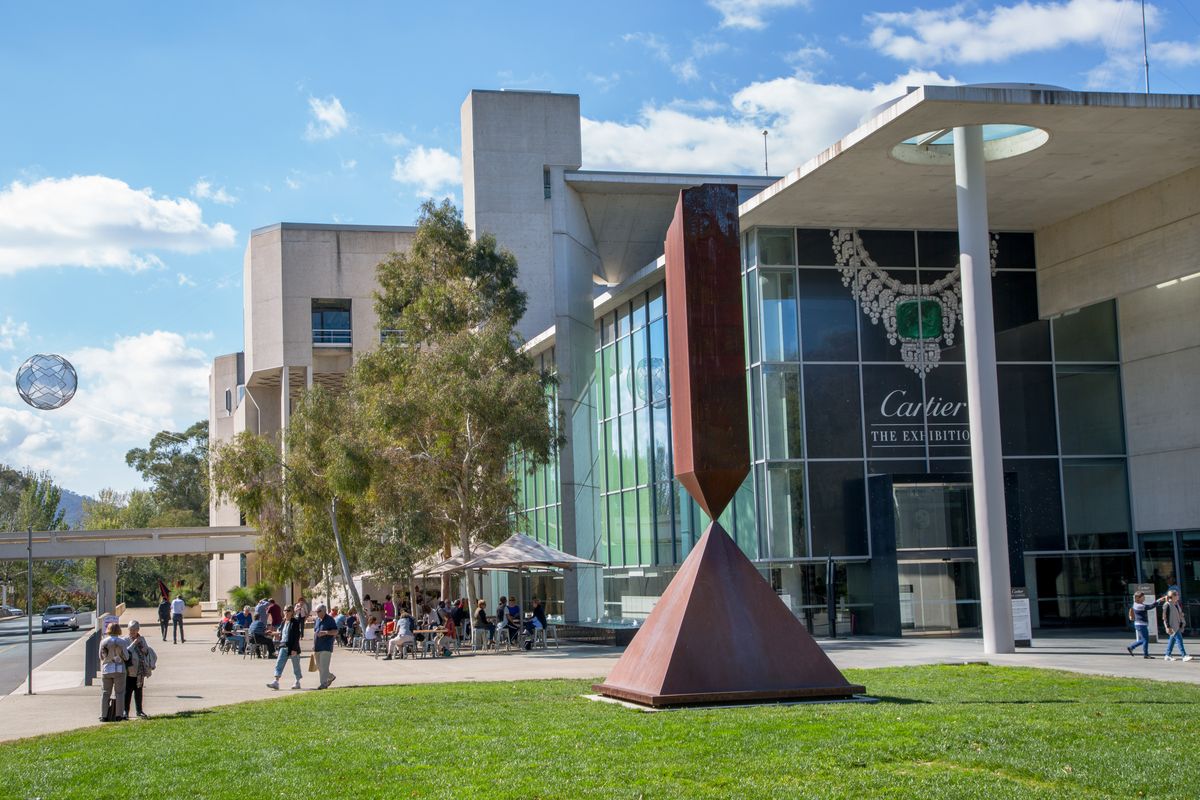 Take in the Gallery's soaring façade at the Street Café or complement a visit to a major exhibition with lunch in the Dining Room.
Street Café
Located by the main entry, the Street Café serves fresh seasonal salads and sandwiches, sweet and savoury snacks and coffee from ONA – one of Canberra's best speciality roasters.
With informal counter service and takeaway options, grab a table beneath the eucalypts or take your meal in the Gallery's gardens.
Open Monday to Friday 8am – 4pm, and Saturday and Sunday 9.30am – 4pm.
Dining Room
Overlooking the Lakeside Sculpture Garden, the Gallery's Dining Room is transformed for each major exhibition with new dining experiences inspired by art and artists.
A Tuscan Lunch
Each Fri, Sat & Sun, 11 Dec 2021 – 30 Jan 2022
Celebrate the art of Jeffrey Smart with a Tuscan-style lunch. Inspired by the great Italian trattorias, the seasonal menu showcases locally sourced and fresh produce with Primi, Secondi and Dolce courses.