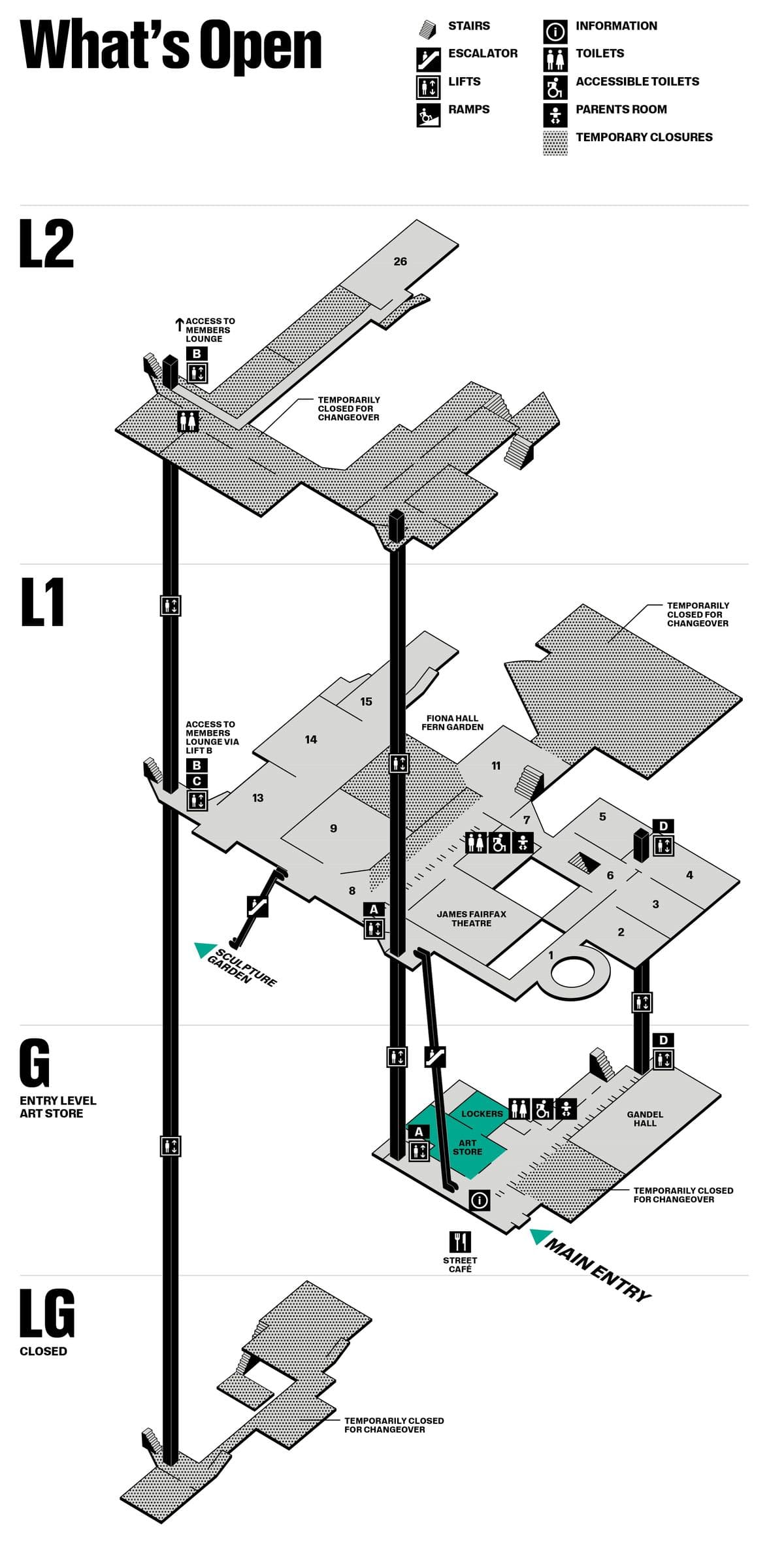 To celebrate our 40th birthday in October, we are working on new collection presentations and exhibitions. Critical building upgrades will also enhance your visitor experience.
During this time some galleries are closed.
FAQs
What building upgrades are happening at the Gallery?
Major capital works to improve and preserve our heritage building are underway including lighting, electrical, signage and mechanical infrastructure upgrades. There may be some construction noise during this time.
We are grateful to the Australian Government who are supporting this important program of capital works.
Is Jackson Pollock's Blue poles on view?
Blue poles is on display in Gallery 11, Level 1, among other pivotal works in the collection.
Is there information and images of Blue poles available online?
The Blue poles microsite has images, stories and information about the artist and the work of art.
Is the Sculpture Garden open?
The Lakeside Sculpture Garden and Skyspace Garden are open.
The Fiona Hall Fern Garden is temporarily closed.