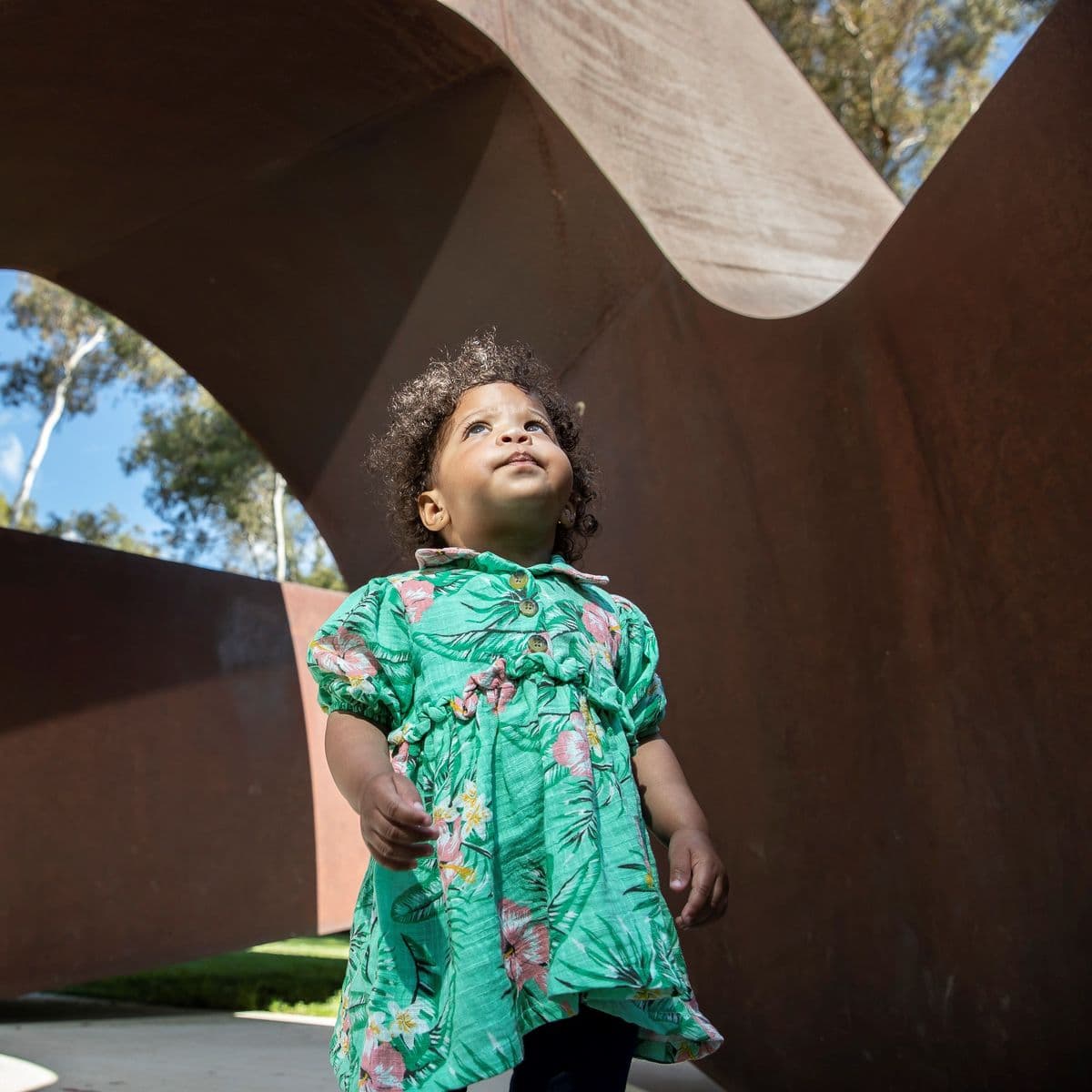 The Freedom of Information Act 1982 (FOI Act) gives any person the right to:
access copies of documents we hold (unless these documents are exempt)
ask for information we hold about you to be changed or annotated if it is incomplete, out of date, incorrect or misleading, and
seek a review of our decision not to allow access to a document or not to amend your personal record.
You can ask to see any document that we hold. We can refuse access to some documents, or parts of documents that are exempt. Exempt documents may include those relating to national security, documents containing material obtained in confidence (such as documents including secret/sacred material) and certain material placed in the national historical collection.
You may be able to get certain information, including personal information we hold about you, without following a formal process under the FOI Act.

You should also check the information we have published under the Information Publication Scheme and FOI disclosure log to see if what you are seeking is already available.
Your request must:
be in writing
state that the request is an application for the purposes of the FOI Act
provide information about the document(s) to assist us to process your request
give details about how notices can be sent to you (this can include an email address)
You can send your request by post to:
FOI Contact Officer
(Manager, Governance and Reporting)
National Gallery of Australia
GPO Box 1150
CANBERRA ACT 2601
or by email to foi@nga.gov.au
If you ask a third party to make an FOI request on your behalf, you need to provide a specific, written authority to send copies of documents to you, care of that person, or to allow that person to inspect copies of documents containing information about you.

If you require assistance with your request, please contact the FOI Contact Officer on 02 6240 6591 or by email at foi@nga.gov.au
There is no application fee for an FOI request.

There are no processing charges for requests for access to documents containing only personal information about you. However, processing charges may apply to other requests. These processing charges may cover:
time taken for search and retrieval
decision-making time: time we spend in deciding to grant or refuse a request, including examining documents, consulting with other parties, and making decisions
transcript preparation from sound recording, shorthand or similar medium
photocopying
supervision by a National Gallery officer of your on-site inspection of documents
posting or delivering documents to you at your request.
If we decide to impose a charge, we will give you a written estimate and the basis of our calculation. Where the estimated charge is between $20 and $100, we may ask you to pay a deposit of $20, or where the estimated charge exceeds $100, we may ask you to pay a 25% deposit before we process your request.
You can ask for the charge to be waived or reduced for any reason, including financial hardship or on the grounds of public interest. If you do so, you should explain your reasons and you may need to provide some evidence.
We will tell you within 14 days that we have received your request. We will also give you an estimate of the charges that apply to your request. We will give you our decision within 30 days unless that time has been extended. If a document contains information about a third party, we will need to consult them and may need to extend the time to give you our decision by another 30 days. We may also seek your agreement to extend the time by up to 30 days if your request is complex.
When we have made a decision about your FOI request, we will send you a letter explaining our decision and your review and appeal rights.

You can ask for the following decisions to be reviewed:
if we refuse to give you access to all or part of a document or if we defer giving you access
if we impose a charge
if we refuse to change or annotate information about you that you claim is incomplete, incorrect, out of date or misleading.
A third party who disagrees with our decision to give you documents that contain information about them can also ask for our decision to be reviewed.
Internal review
You can request in writing that we reconsider our decision through an internal review. An internal review will be conducted by another officer in our agency. We will advise you of our new decision within 30 days of receiving your request.
Information Commissioner review
You can ask the Australian Information Commissioner to review our original decision or our decision on internal review within 60 days of the date of decision (or 30 days after you are notified if you are an affected third party). The Information Commissioner can affirm or vary the decision or substitute a new decision. The Information Commissioner may decide not to conduct a review in certain circumstances. More information is available at the Office of the Australian Information Commissioner (OAIC) website.
Complaints
If you are unhappy with the way we have handled your request, you can complain to the Australian Information Commissioner who may investigate our actions. More information is available on the OAIC's website. The Commonwealth Ombudsman can also investigate complaints about our actions. However, the Commonwealth Ombudsman and the Information Commissioner will consult to avoid the same matter being investigated twice.
The Gallery is required by the Freedom of Information Act 1982 s 11C to publish a disclosure log on its website. The disclosure log lists information which has been released in response to an FOI access request.

The disclosure log requirement does not apply to:
personal information about any person if publication of that information would be 'unreasonable'
information about the business, commercial, financial or professional affairs of any person if publication of that information would be 'unreasonable'
other information covered by a determination made by the Australian Information Commissioner if publication of that information would be 'unreasonable'
any information if it is not reasonably practicable to publish the information because of the extent of modifications that would need to be made to delete the information listed in the above dot points.
The information described in this disclosure log has been released by the Gallery under the Freedom of Information Act 1982 and is available for public access.
A link is provided if the information can be downloaded from this website or another website. Information listed in the disclosure log that is not available on a website may be obtained by writing to:
Freedom of Information Officer
National Gallery of Australia
GPO Box 1150
Canberra ACT 2601
Email: foi@nga.gov.au
A charge may be imposed to reimburse the Gallery for the cost incurred in copying or reproducing the information or sending it to you. You will be notified if any charge is payable and required to pay the charge before the information is provided.
Information attached to, or referred to, in the Gallery's disclosure log will generally be removed after 12 months, unless the information has enduring public value.
Date access given 
to documents
Summary of Request
Reference
22 October 2021
Conflict of interest logs for the NGA's board and management for the last two years (23-09-2019 to 23-09-2021) or any disclosures of conflicts of interest made during this period.
21/0256
22 October 2021
(1) The proposal/pitch from Australian artist Lindy Lee for Ouroboros - a work commissioned by the gallery.
(2) Any evaluations of Lindy Lee's Ouroboros conducted by the National Gallery of Australia.
21/0257
29 October 2021
A list of acquisitions by the National Gallery of Australia in 2021, 2020 and 2019, the price paid for each item and from whom each item was acquired.
21/0258
29 April 2022
• Documents relating to the process for approval of the Lindy Lee commission, Ouroboros.
• The budget for Ouroboros.
• The Purchase Agreement between the National Gallery and artist/artist representative for the commission of Ouroboros.
• The members names of the National Gallery's Acquisitions Committee when the commission was approved.
• The members names of National Gallery's Commission committee when the commission was approved.
• The members names of the National Gallery Council when the commission was approved.

(See FOI Schedule of documents)

On 7 June 2022, following an Interval Review, the National Gallery released to the applicant some additional information contained in documents 5 and 6 and part of document 15 in the linked Schedule of Documents
22/0036
24 May 2022
• The National Gallery's Strategic Asset Management Plan; and
• Reports that informed the National Gallery's Strategic Asset Management Plan which includes building asset assessments and repair and upgrade strategies, as well as some supplementary reports that include costings; and
• An outline of the scope of costings for the above building asset repair and upgrade strategies.
• The above information requested is limited to documents between January 2020 and February 2022 relating to the National Gallery of Australia facility in Parkes only.

(See FOI Schedule of documents)
22/0042
25 October 2022
The Interim strategy cost plans for the National Gallery's prior roof and glazing repair works at its Parkes facility and the interim waterproofing strategy options for the wider roof and glazing repairs at the Parkes facility produced in 2022.

(See FOI Schedule of Documents)
22/0094
24 November 2022
• The breakdown of the budget for Lindy Lee project as referenced in the article by Benjamin Law titled 'Thank you, White Australia Policy: Artist Lindy Lee on her Brisbane childhood' published in the Sydney Morning Herald on September 23 2022:
• The total and details of the budget for Ouroboros including the maintenance for the next 5 years; and
• The acquisition agreement between the National Gallery and artist for Ouroboros.

(See FOI Schedule of Documents)
22/0190
28 November 2022
• List and date of correspondence between the National Gallery (send by either the Director, Dr Nick Mitzevich, or the Chair, Ryan Stokes) to the Minister for Arts, Tony Burke, since the Minister's appointment about the financial sustainability of the National Gallery, and;
• Copy of all correspondence between the National Gallery (sent by either the Director, Dr Nick Mitzevich, or the Chair, Ryan Stokes) to the Minister for Arts, Tony Burke about the financial sustainability of the National Gallery.

(See FOI Schedule of Documents)
22/0196