Emily Kam Kngwarray
Media Kit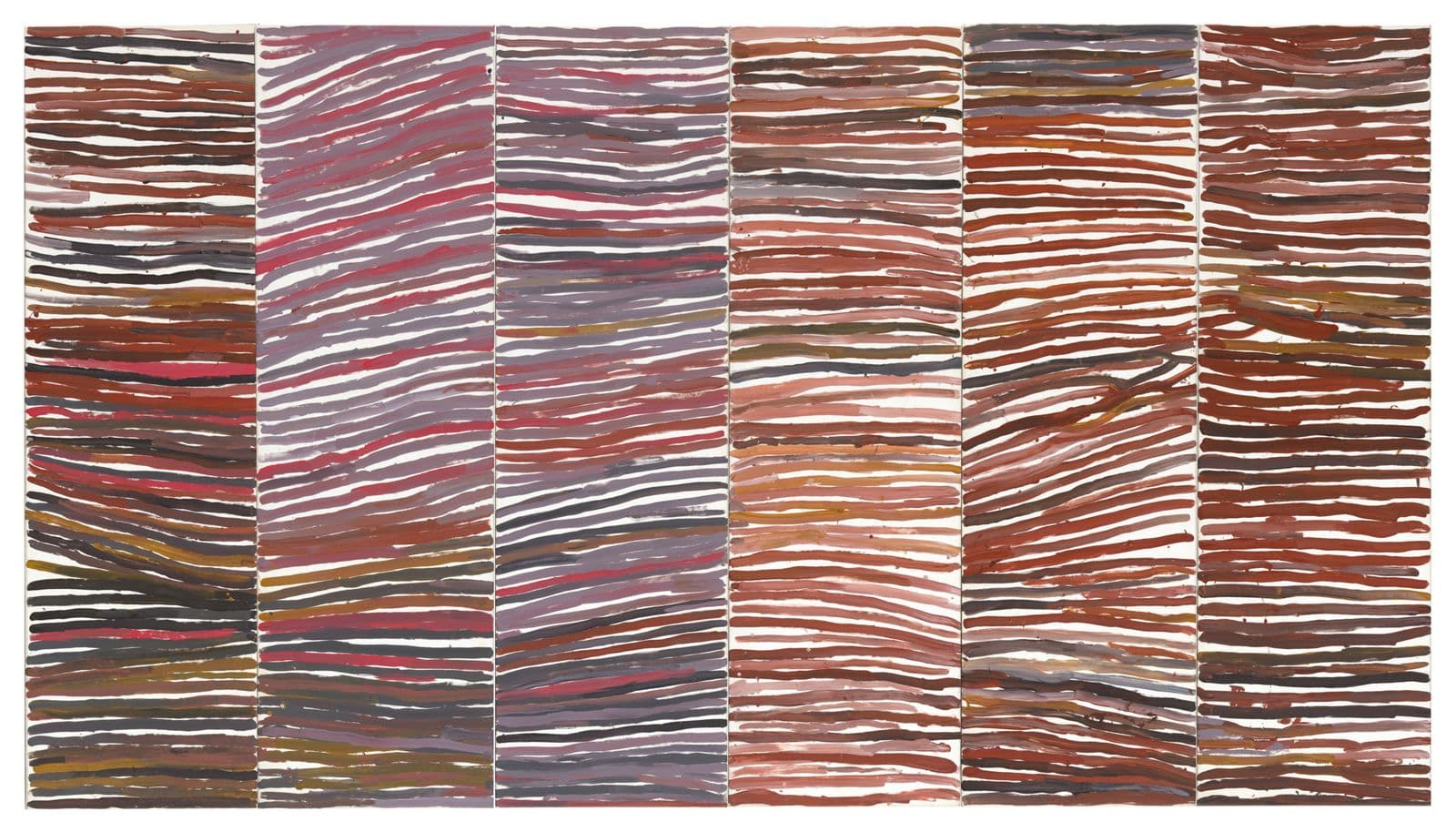 Key information
The National Gallery has developed these online media kits for media usage only.
By downloading these images you are agreeing to the following:
Images are used exclusively by media, and only for purposes of publicity of the National Gallery of Australia, falling under the special exemptions of Fair dealing for purpose of reporting news or Fair dealing for purpose of criticism or review, as set out in the Copyright Act 1968; images must be accompanied by the provided caption; reproduction of images must respect the artist's moral rights i.e., no cropping or overprinting on images.


Contact
For enquiries, please contact
Madison Du
Communications Officer
T +61 2 6240 6522
M +61 476 781 662
E media@nga.gov.au
Emily Kam Kngwarray celebrates the timeless art of a pre-eminent Australian artist, one of the world's most significant contemporary painters to emerge in the 20th century. A senior Anmatyerr woman, Kngwarray's devoted her final years to painting, creating works that encapsulate the experience and authority she gained throughout an extraordinary life.
The exhibition will be an extensive survey of Emily Kam Kngwarray's work, bringing together the most important works of her oeuvre, from early vibrant batiks to her later monumental paintings on canvas. An audio-visual project created in collaboration with artist's community will feature as part of the exhibition, weaving through the songs of the awely that informed Kngwarray's works in soundscapes and audio tours.
Emily Kam Kngwarray includes paintings, textiles (batiks), sculptures, and works on paper drawn from international and national collections. Many never before seen works from tightly held private collections are included in this exhibition, along with new acquisitions of the artist's seminal works in the national collection.
Exhibition tickets will go on sale in September. Join as a National Gallery Member and receive access to pre-sale tickets and the latest information on exhibitions, exclusive events and more.
Curators: Kelli Cole, Warumungu and Luritja people, Curator, Special Projects, Aboriginal and Torres Strait Islander Art, and Hetti Perkins, Arrernte and Kalkadoon peoples, Senior Curator-at-Large, Aboriginal and Torres Strait Islander Art.