The Aboriginal Memorial
Media Kit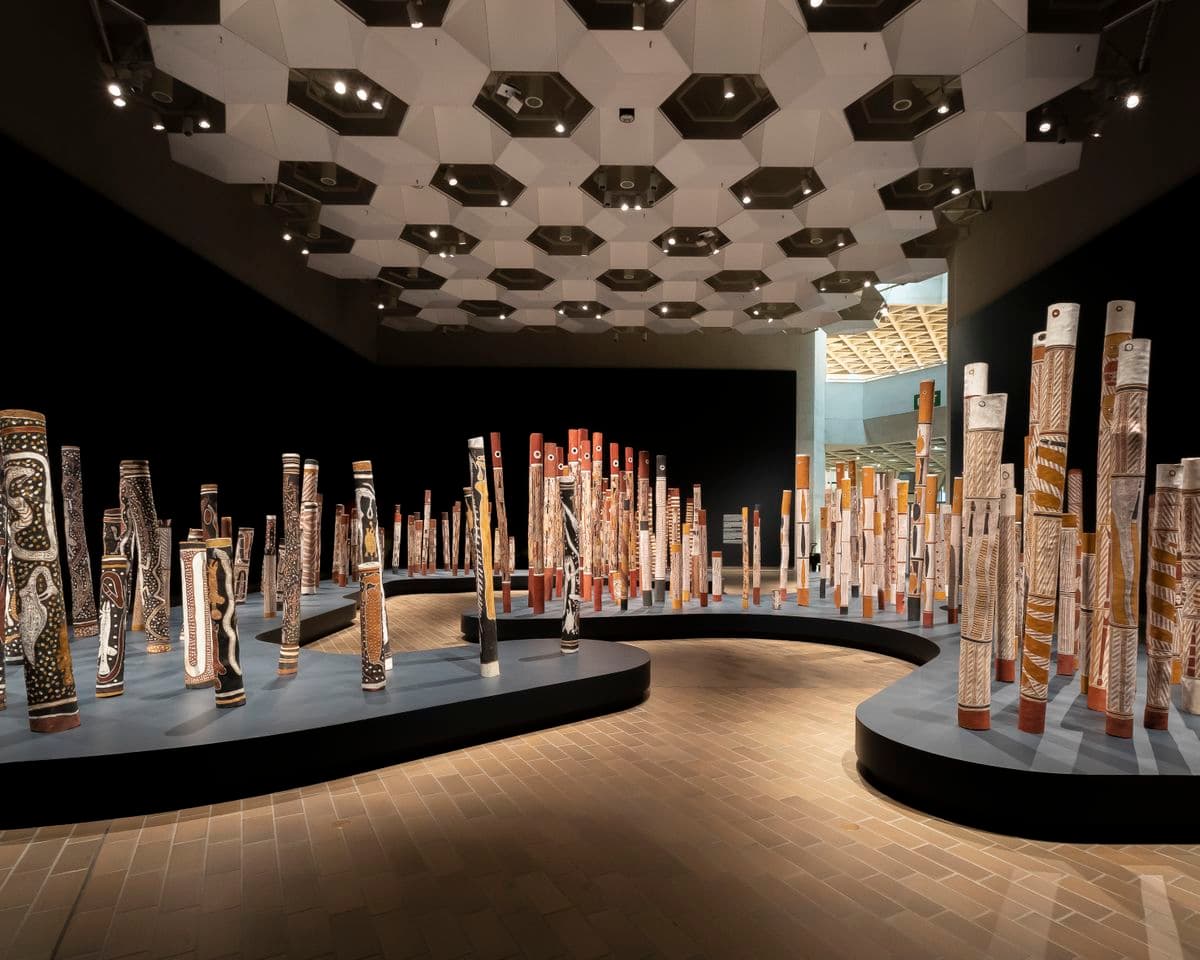 Contact
For enquiries, please contact
Jessica Barnes
Communications Officer
T: +61 2 6240 6431
E: media@nga.gov.au
'Art is a cultural expression; a history of a people; a statement through a series of life experiences of self-definition; a recounting of an untold story; the bringing to light of a truth of history — a statement possibly unable to be made in any other way.'
The Aboriginal Memorial consists of 200 dupun (hollow log coffins) from central Arnhem Land and is one of the most significant works in the National Gallery's collection, and in Australian art history. It was created in 1987–88, in the lead-up to the Australian Bicentenary, by 43 artists from Ramingining and the surrounding area. Each pole marks one year of occupation and together they stand as a memorial to all Aboriginal and Torres Strait Islander lives lost to colonial and ongoing conflict and trauma in Australia from 1788 to 1988.
The path through the installation represents the Glyde River in central Arnhem Land. The poles are located along the river according to their specific homeland.
The National Gallery is relocating The Aboriginal Memorial to the heart of the Gallery on Level 1. The relocation of The Aboriginal Memorial has been planned in close consultation with the Ramingining community and the Commissioning Curator of the work, Djon Mundine. The new presentation will return the work to its original rectangular format as per the artists' intent.