National Gallery of Australia appoints Deputy Director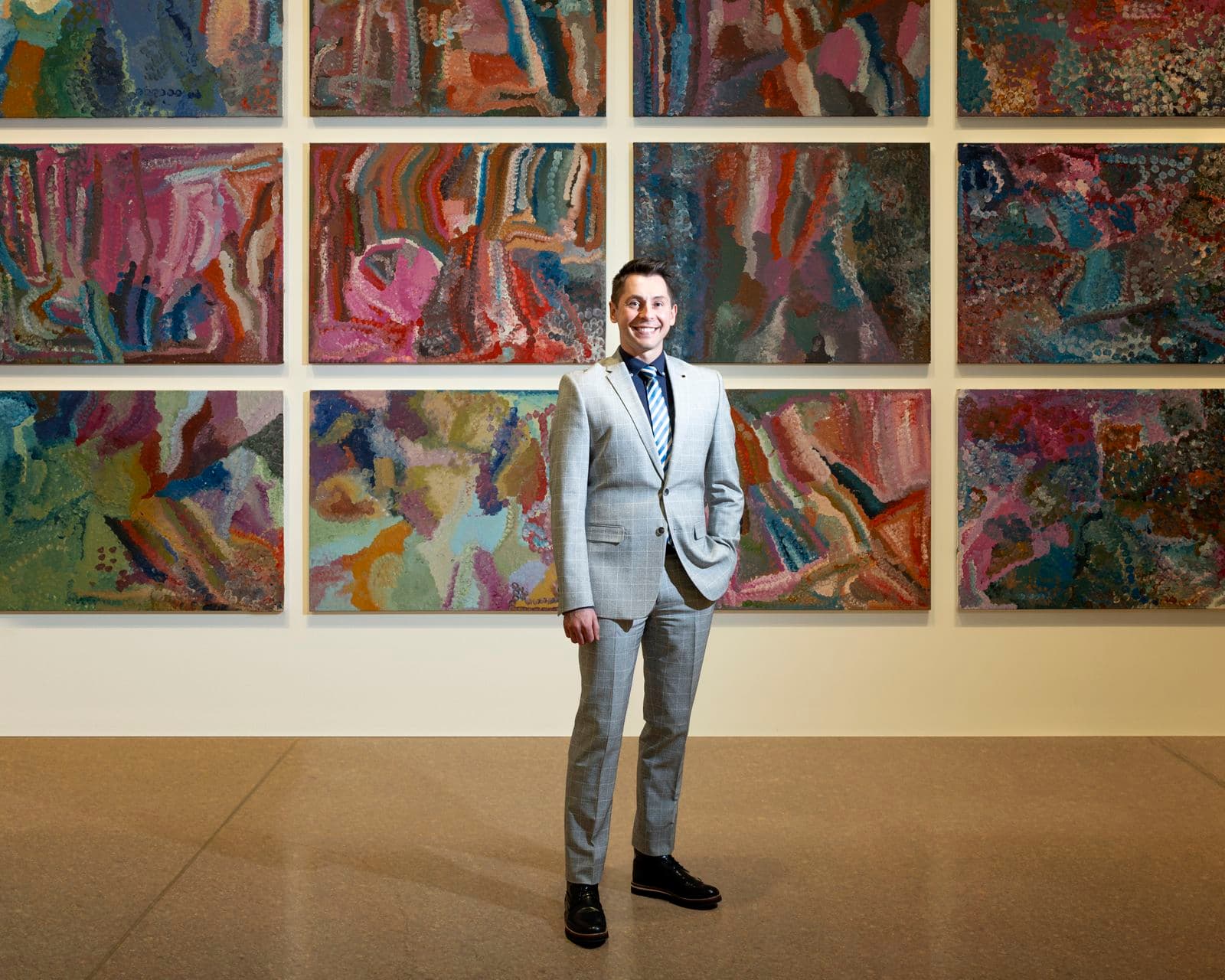 Key information
MEDIA STATEMENT
6 OCT 2023
The National Gallery of Australia has announced that Adam Lindsay will commence in the newly created role of Deputy Director on Monday 9 October.
An experienced and respected arts and culture leader, Adam has been the Project Director in charge of Sharing the National Collection, a National Gallery of Australia program funded through Revive, the National Cultural Policy, since March 2023. In a few short months, Sharing the National Collection has been launched and formed partnerships that have made headlines across the country.
Adam was Assistant Director of Queensland Art Gallery | Gallery of Modern Art from 2014 to 2017. Following this role, and before joining the National Gallery of Australia, Adam was the Chief Executive Officer in charge of two cultural institutions: Sydney Living Museums and NSW State Archives. In this role, Adam redefined the presentation of historically based cultural content and delivered the most overarching redevelopment of a cultural institution in NSW that has ever been attempted.
National Gallery of Australia Chair, Ryan Stokes AO, welcomed the appointment. "Working on Sharing the National Collection has given Adam a fantastic start at the Gallery and his extensive experience makes him a great choice to be our Deputy Director."
Director, Dr Nick Mitzevich said he looked forward to working with Adam in this new capacity. "I have watched Adam's work across the sector for some time now and I am very pleased that his remit at the National Gallery will now be expanded to lead the functions that make up our artistic portfolio."
Adam Lindsay said he was honoured to be appointed as Deputy Director of the venerable institution. "The National Gallery of Australia has an art collection that has many highlights as well as significant depth in a number of areas. I am very excited to step into the role of Deputy Director and support the institution to achieve its ambitious vision for the future."
MEDIA ENQUIRIES
E media@nga.gov.au