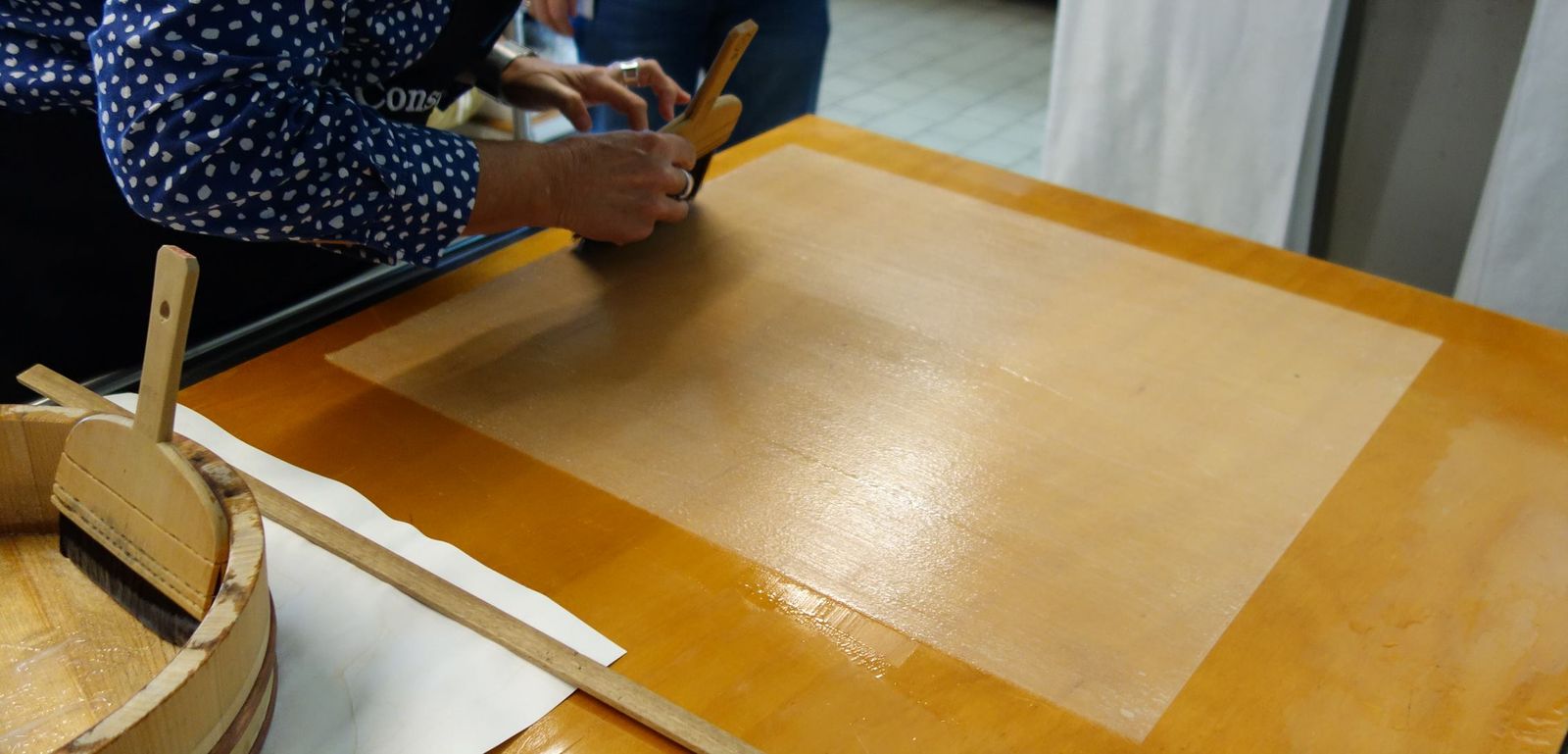 The Gallery's Paper Conservation team incorporates Mountcutting and Framing and is responsible for the conservation and preparation of works of art on paper in the national collection for internal exhibitions, travelling exhibitions and loans to Australian and international institutions. The collection comprises a diverse range of works of art on paper including prints, drawings, paintings, photographs, books, manuscripts, folding screens, scrolls, and a variety of other mixed media works.
Works of art on paper can be either incredibly fragile or tremendously robust depending on the source and quality of the paper fibres and the method of manufacture. External environmental factors also play a huge role in the longevity of a paper artefact. As well as treating and repairing damaged works on paper, the Paper Conservation team strive to preserve the collection by maintaining close-to-ideal storage, handling and display conditions and using only archival quality mounting materials. Our Paper Conservators can just as often be seen installing a delicate piece in the galleries or condition-reporting works for loan as undertaking treatments on damaged art, or using scientific analysis to identify media, materials and artist's technique.
Whistler's Watermarks Project
Explore the fascinating world of paper watermarks through this in-depth research project undertaken by the Paper Conservation team. Investigating the works of inventive printmaker James McNeill Whistler, the project discusses the history, motifs, and meanings of many iconic watermarks as well as the history of paper making in Europe.