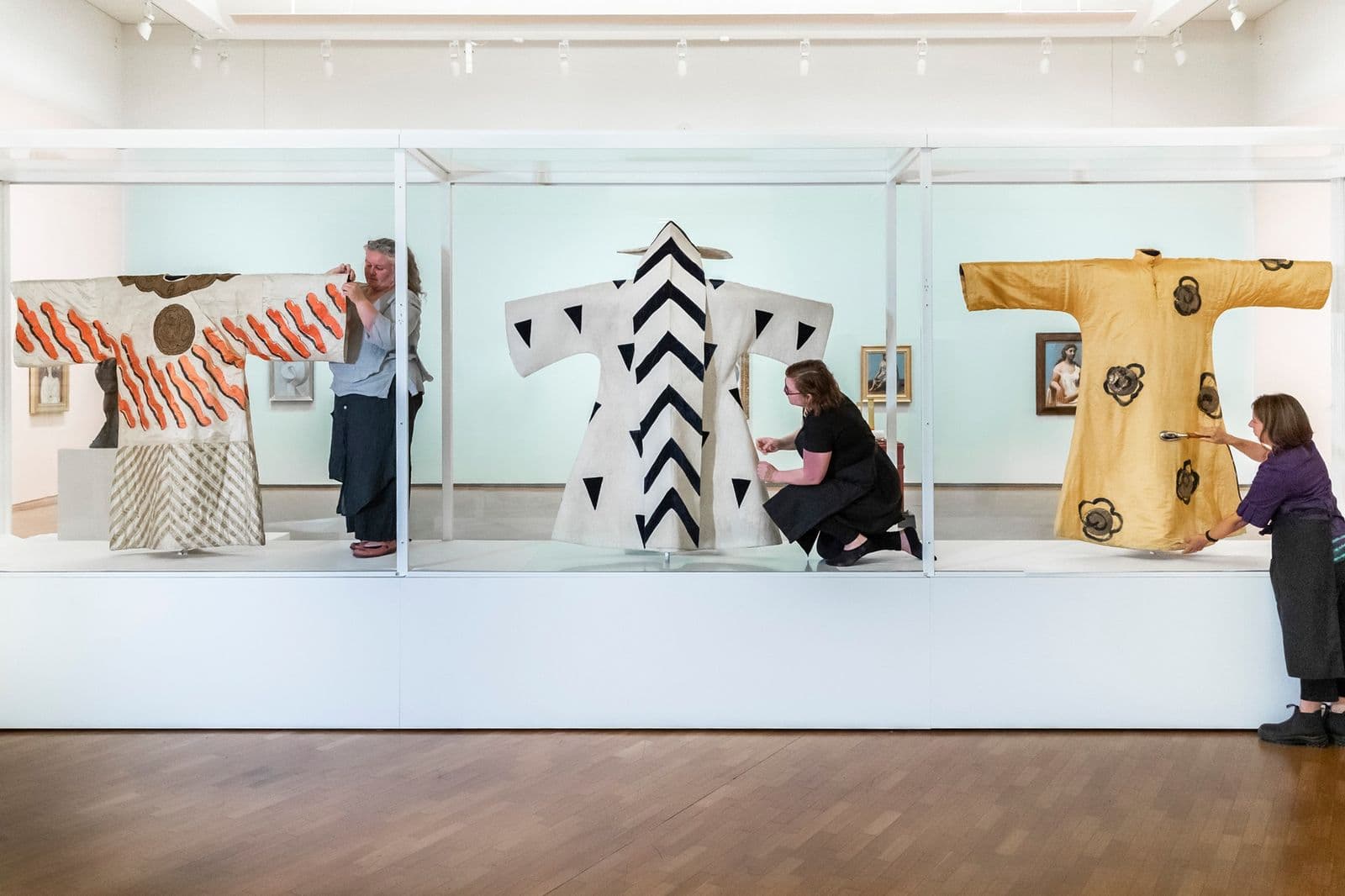 About
The National Gallery of Australia's Textile Conservation team cares for a diverse range of textiles; including couture fashion, large tapestries, ancient burial textiles, Ballet Russes costumes, Asian ceremonial cloths and 3D sculptural installations.
Textile conservators have the privilege of handling and examining works of art in detail using various analytical techniques to determine how they have been designed and constructed. This scientific examination is fully documented and assists the conservator in understanding how the textile might behave during treatment and how it may deteriorate in the future.
Maintaining the intent and artistic vision of the artist along with any cultural requirements underpins textile conservation treatments at the NGA. These vary considerably depending on the fragility and stability of the textile fibres and may involve combinations of aqueous or solvent based stain removal, washing, stitching and adhesive restoration. Applications of any new materials during treatment must be identifiable as new, and easily reversible.
Providing safe storage and supports whilst on display with the use of archival materials is an important factor in prolonging the life of a textile object. Individual supports and coverings are made within custom built storage boxes and mannequins are constructed to fit unique body shapes.