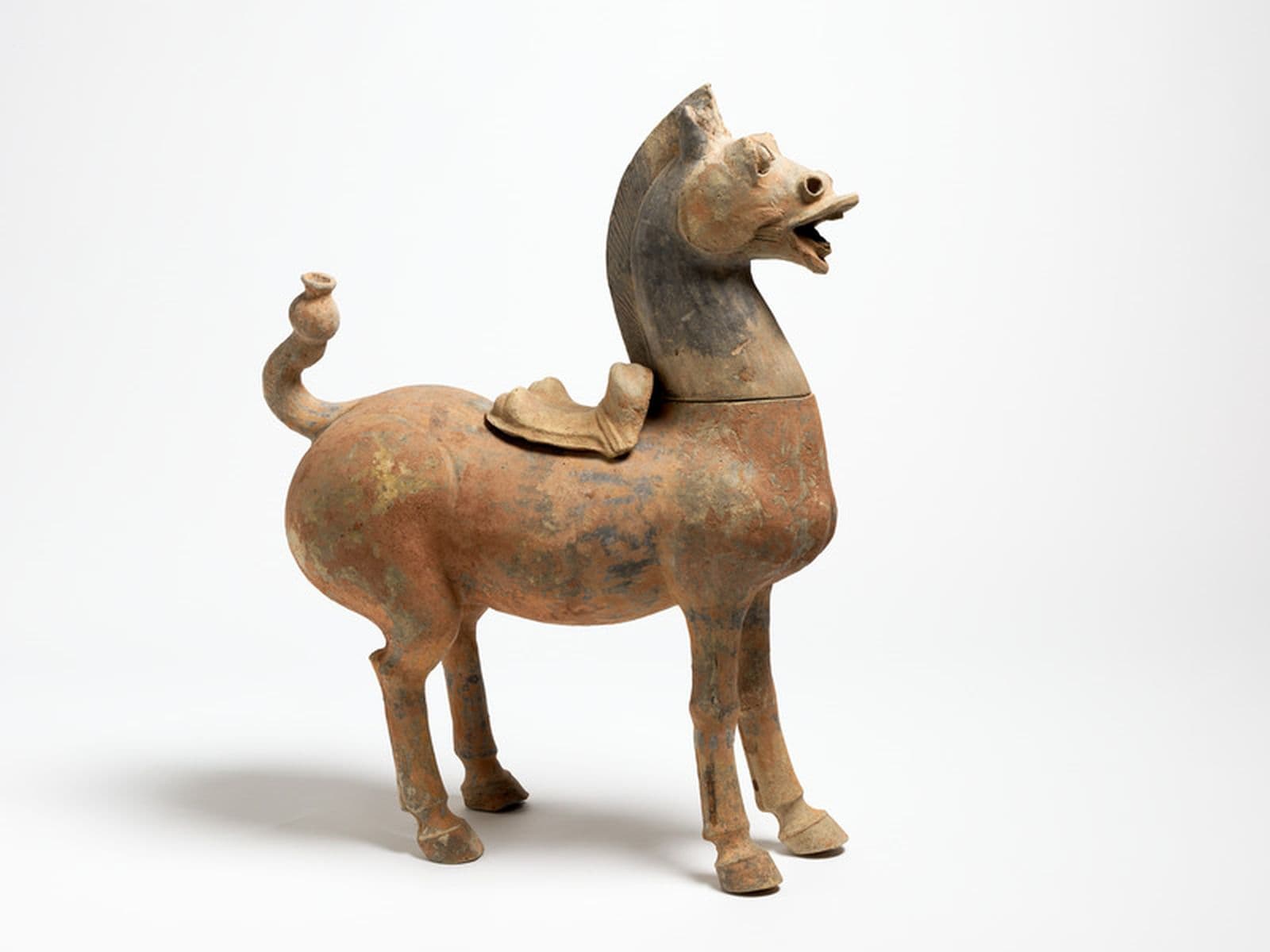 The NGA has a significant collection of works of art from East Asia, in particular China and Japan. Dating from the Neolithic period through to the late 20th century, sculptures, ceramics, textiles, prints and paintings introduce visitors to the richness of East Asian art, culture and religious practices.
Gallery researchers are now looking back through the collection of sculptures, textiles and paintings from East Asia to find out more about the ownership histories and documentation for these fine works of art, and ensure their collection was both legal and ethical. Information will be regularly updated.  
Share your knowledge
We are keen to hear from you about our project, so please share your knowledge. If you have any information please email us at provenance@nga.gov.au. 
Figure of Zenzai Doji (Sudhana)
late 17th century

Amida Buddha
13th century

Escaping summer's heat in the Jiucheng palace
1633

Head of a military official
1085

Head of a civil official
976

Duck-shaped vessel
5th-6th century

Miyuki: The imperial outing and hunt; pair of six-panel screens [rokkyoku byobu]
1600-1610

Two mice and a candlestick
1948