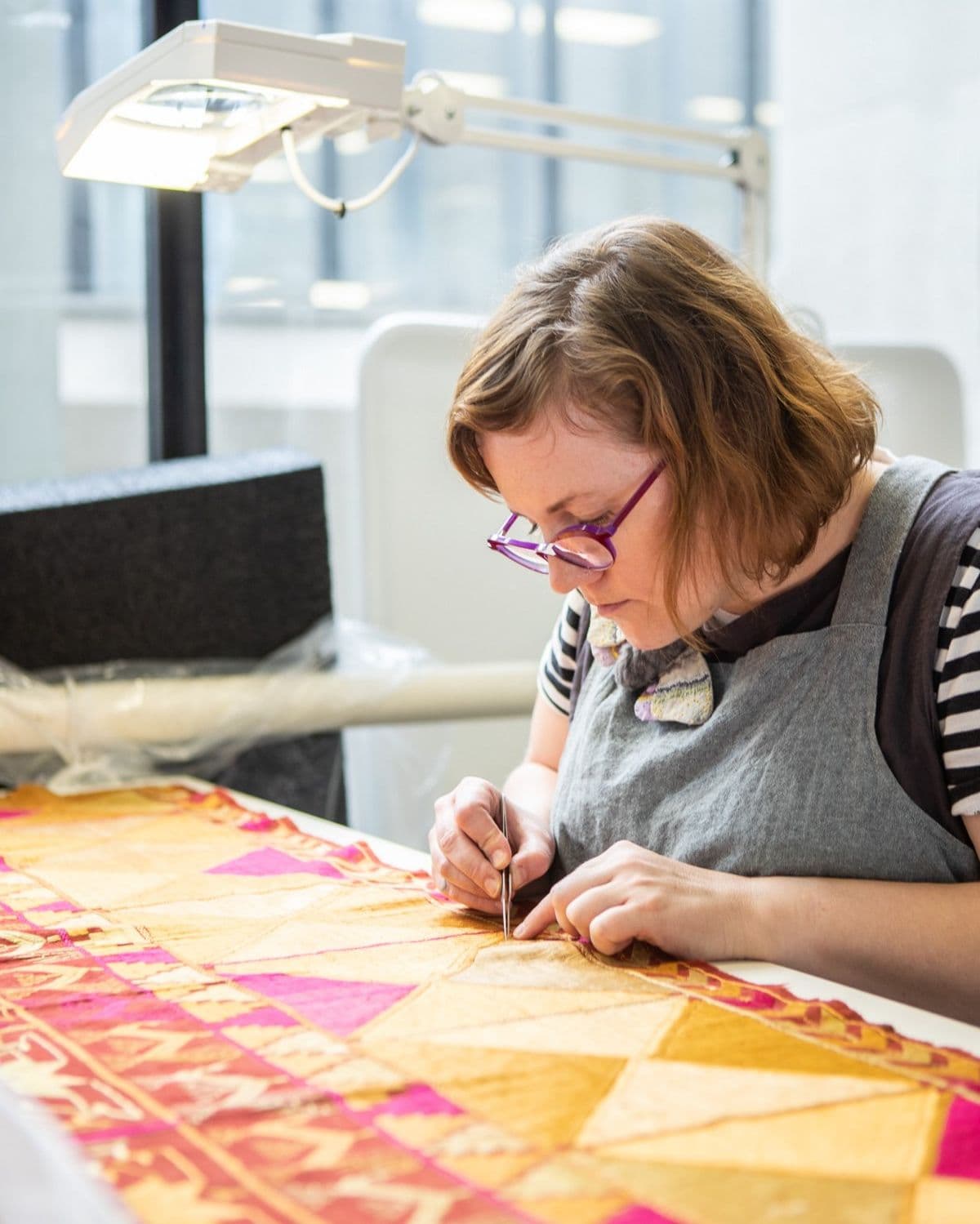 The art of Afghanistan, Bangladesh, Bhutan, India, Nepal, Pakistan and Sri Lanka has always been central to the National Gallery's collection.
Gallery researchers are now looking back through the collection of sculptures, textiles and paintings from South Asia to find out more about the ownership histories and documentation for these fine works of art, and ensure their collection was both legal and ethical. Information will be regularly updated.  
Share your knowledge
We are keen to hear from you about our project, so please share your knowledge. If you have any information please email us at provenance@nga.gov.au.
Buddha calling the Earth to witness
10th century

Bodhisattva Avalokiteshvara
c. 700

Bodhisattva Avalokiteshvara
13th century

Prince Babur arriving at Andijan; page from a Baburnama manuscript
c. 1590

Vishnu with attendants
early 12th century

Prajnaparamita, goddess of wisdom
12th century

The wedding of Krishna and Rukmini
c. 1820

The God Vishnu seated with his consort upon a throne
early 19th century

Todi ragini
late 18th century

The Godfrey shawl
c. 1870

Emperor Muhammad Shah hunting
c. 1720-25

Maharana Jawan Singh hunting
c. 1830

Pierced screen [jali]
1630-50

Architectural brackets and lintels
1450-1600

Trident with Auspicious Kali [Bhadrakali]
11th century

Relief panel
early 17th century

The six-headed Skanda [Karttikeya]
12th century

The sacred bull Nandi, vehicle of Shiva
11th-12th century

Reliquary [dagoba]
19th century

A Gangetic whiting
c. 1780

Sarasvati, Goddess of Arts and Learning
early-mid 12th century

Standing Buddha
12th century