Tracey Emin's When I sleep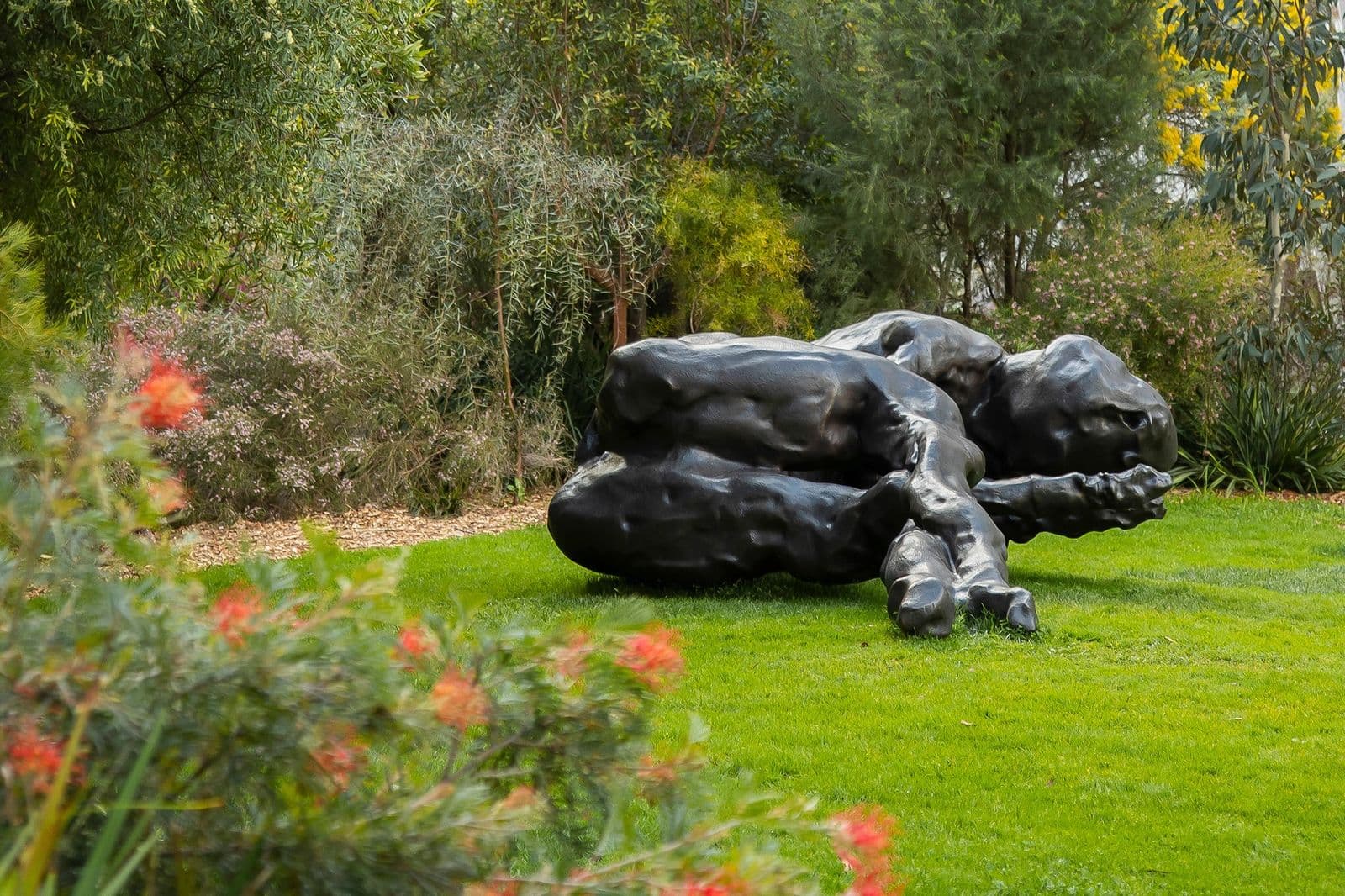 Tracey Emin's large-scale bronze sculpture, When I sleep 2018, rests in the National Gallery's Sculpture Garden.
When I sleep is both monumental and fragile. Emin, one of Britain's most internationally celebrated artists, developed the four-metre sculpture from smaller works, some hand-sized. Her fingerprints are recorded, enlarged with great sensitivity, on the surface of the work. The figure is collapsed; the heroic, upright stance of traditional bronzes is no longer and the sculpture feels almost liquid.
The role of sleep – or lack of it – is a recurring theme through Emin's work. Sleep can be a space for crossing over, a source of rejuvenation and place we go to escape the horrors of daily life. When I sleep captures Emin's reputation for bravery, an artist who consistently exposes her angst, personal suffering and humour.