Alice Springs Skywhales Community Choir
Community Call Out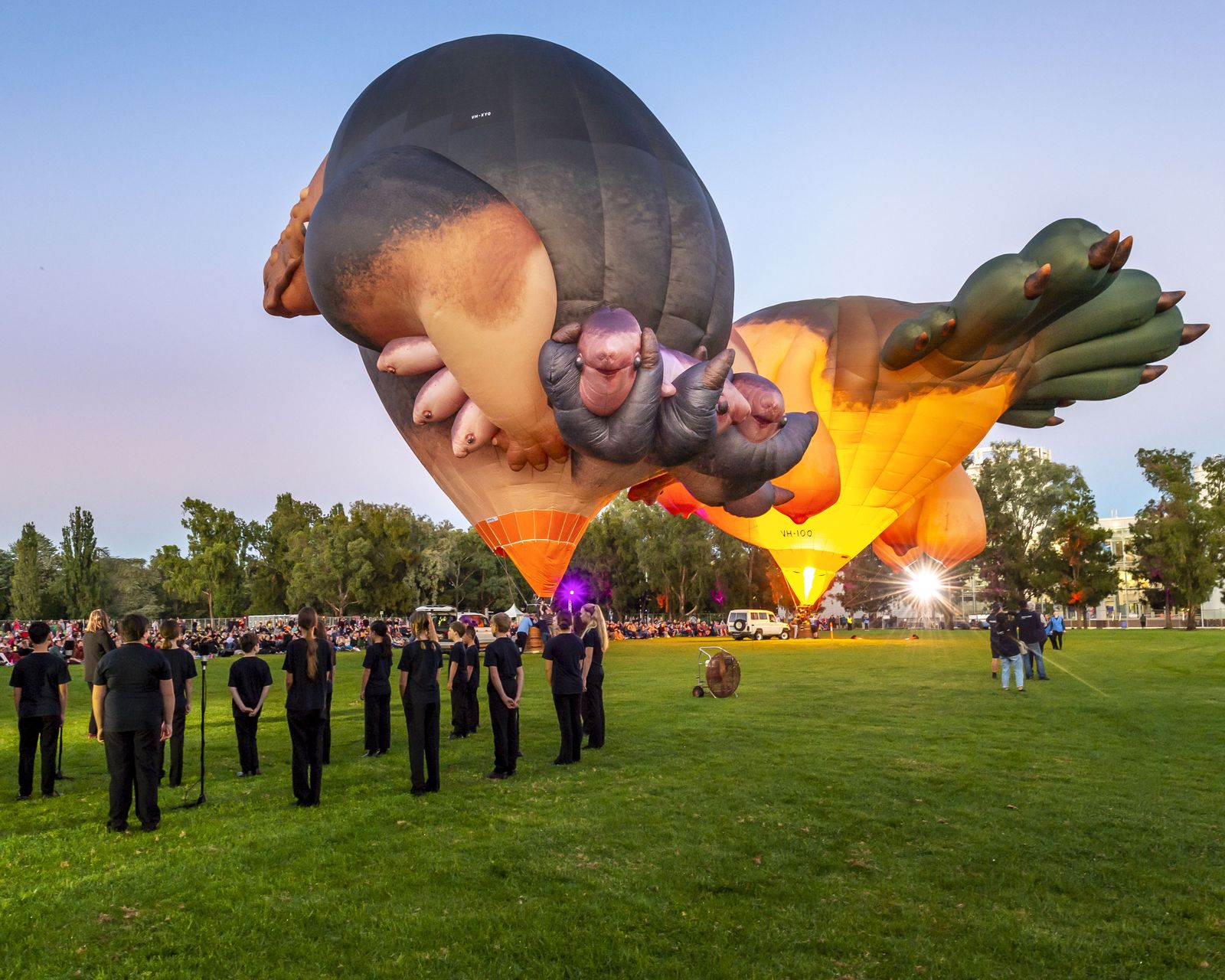 The skywhales are coming to Mparntwe / Alice Springs and we'd love you to join us singing them into the dawn sky. Learn the skywhales song with composer and musician Jess Green (AKA Pheno) and then join Jess and artist Patricia Piccinini to perform as part of the community event Skywhales: Every Heart Sings on Saturday 24 September.
Be part of the wonder and celebration! All welcome. No previous singing experience needed.
Participation includes an online workshop at 5pm Wednesday 14 September, a rehearsal at the launch site on the afternoon of Friday 23 September and coming to Skywhales: Every Heart Sings early morning on Saturday 24 September.
Participants under 18 years must be accompanied by an adult.
Click here to hear the full song, see the lyrics and watch the karaoke version of We are the Skywhales.
More information and learning resources provided on registration.
Registrations close Tuesday 20 September.
Skywhales: Every Heart Sings in Mparntwe / Alice Springs is a National Gallery Touring Event presented in partnership with Araluen Arts Centre and supported by Principal Partner The Naomi Milgrom Foundation and Visions of Australia. Skywhales: Every Heart Sings is the third instalment of The Balnaves Contemporary Series and is a Know My Name project.
About Jess Green
Jess Green (AKA Pheno) is a critically acclaimed Australian guitarist, vocalist and composer. In 2020 Jess collaborated with Patricia Piccinini to compose the song We are the Skywhales for the Every Heart Sings project. Jess has composed and recorded for theatre, dance, television and visual arts collaborations and has worked with artists including Katie Noonan and Laura Jean. Performing as Pheno in her Art-Pop project, Jess has supported international artists including Joan as Policewoman and the New Pornographers. In 2018 she played guitar at the Closing Ceremony of the Commonwealth Games alongside some of the biggest names in Australian music including Kate Ceberano and Archie Roach. Recent commissions include Dream Universe for The Australia Art Orchestra which premiered in July 2022. Jess is also a passionate educator and has taught in a variety of education settings including at the Australian Institute of Music, the Australian National University and performing through the Music Viva in Schools program.