Art Steps by Saskia Haalebos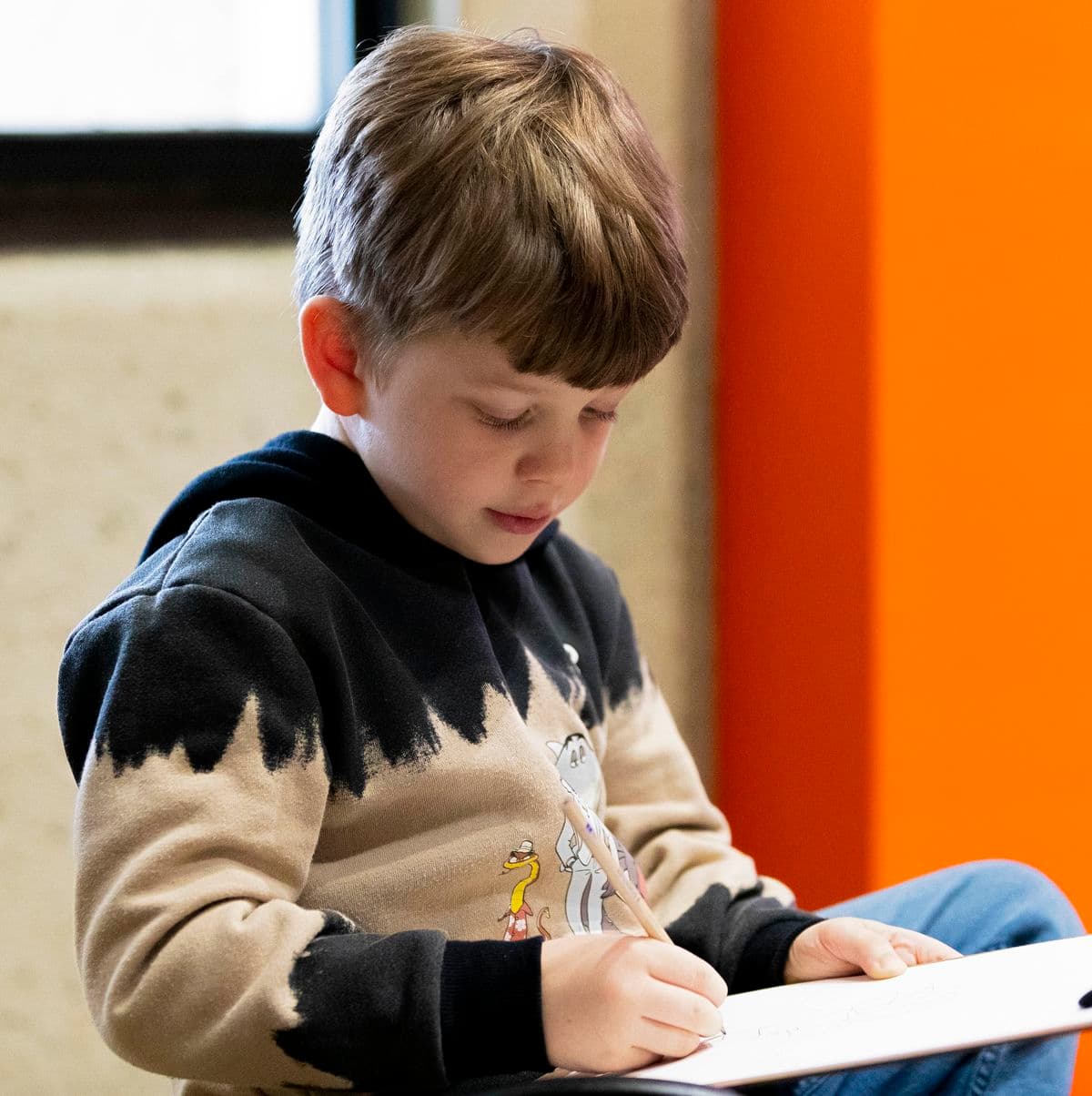 In celebration of the National Gallery's 40th birthday, this mindful poetry activity invites us to look at the Gallery building in new ways.
Saskia Haalebos works on Ngunnawal/Ngunawal and Ngambri Country. She is interested in the process  of making art and using different techniques such as note taking to create her art. Instead of drawing she writes lists, describing a space through the activities of people in the space rather than its visual appearance. Using this technique write a poetic response to the Gallery's architecture. Selected poems will be displayed on the National Gallery's 40th birthday weekend.
Art Steps is a series of creative making activities created by artists for children to share with family and friends. The activity space is open each morning during the spring school holidays. All ages and abilities are welcome and children must be accompanied by a parent/carer.
Places are limited and booking is encouraged. Some sessions for each day may be booked out, so please check availability.
If you can't make it to the Gallery join us for Art Steps at Home.