Art Nouveau
Exhibition
9 Jun 2018—
1 Mar 2020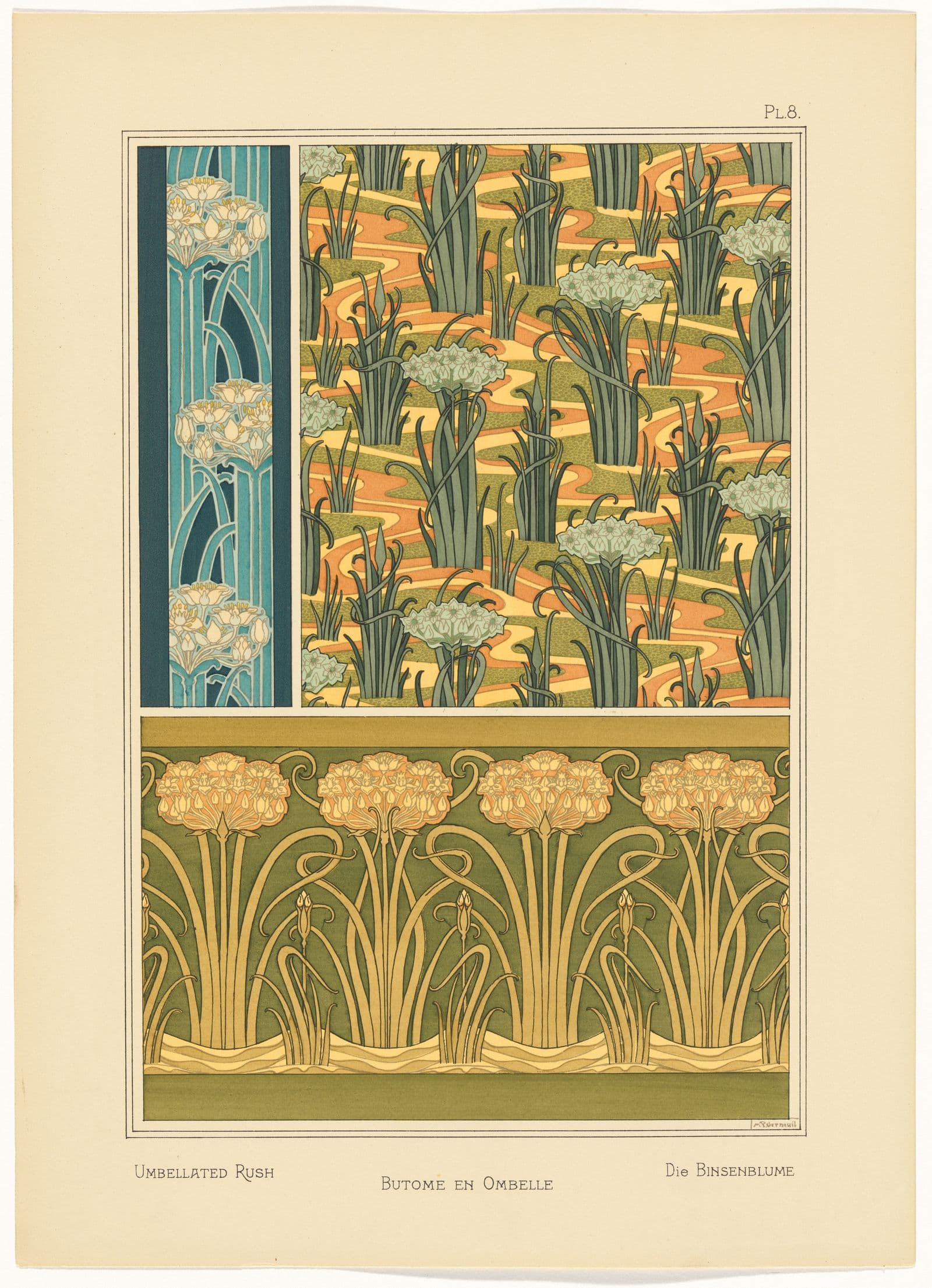 About
---
Between 1890 and 1910, Art nouveau—the new art—was at its peak in Europe and America and was applied to art, architecture, graphic arts, interior design and the decorative arts. Prominent artists and designers of the movement looked to nature as a key source of inspiration and sought to create beautiful images and objects. Inspired by the inexhaustible forms of the natural world, often incorporating motifs derived from flora and fauna, the Art nouveau style is richly decorative, typified by graceful organic forms and curvilinear and undulating lines.
This display of works in the Art nouveau style is currently in the International galleries. The centre of the room is illuminated with a display of eight Tiffany lamps, seven of which have been generously lent to the NGA by a private collector. Louis Comfort Tiffany's lamp designs are prime examples of the Art nouveau style and embody his belief that art and everyday objects should be imbued with beauty sourced from nature.
A selection of prints from La Plante et ses applications ornamentals [Plants and their application to ornament] also reveals the almost endless decorative possibilities that can be derived directly from nature. The publication was produced under the direction of Eugéne Grasset, a teacher, artist and pioneer of Art nouveau. The portfolio in two volumes contains 144 plates. A page with delicately drawn botanical illustration of a plant is followed by examples of that plant interpreted into an array of decorative designs and motifs. It includes examples of how these ornamental interpretations could be applied to decorative objects such as fabrics, ceramics, wallpapers, furniture and metalwork.
The graphic arts flourished at this time and it was by way of advertising posters, periodicals, illustrative books and playbills that Art nouveau reached a mass audience and gained widespread appeal. The display also includes posters created by the celebrated artists Emmanuel Orazi and Alphonse Mucha, which capture the spirit of Art nouveau.