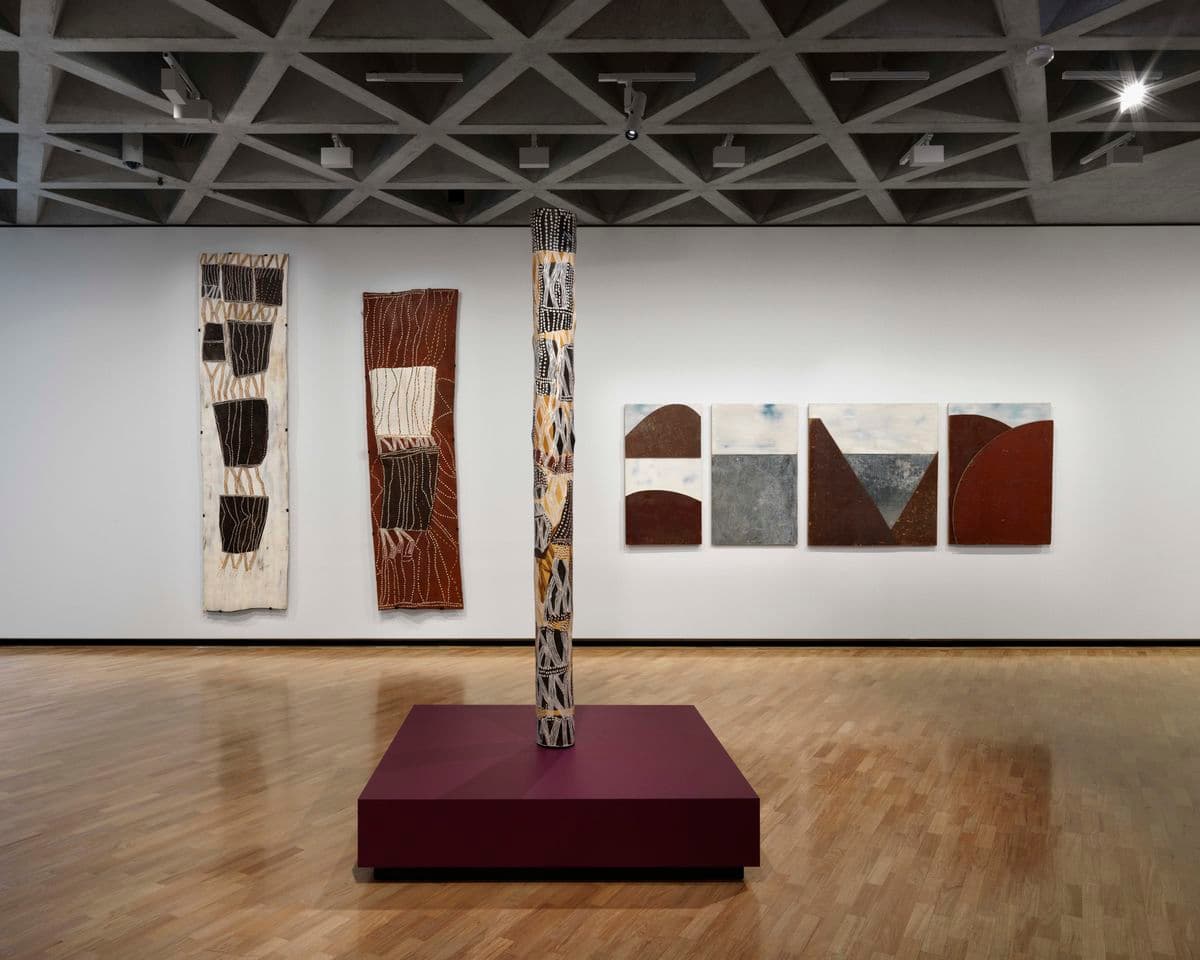 In recognition of the National Gallery's 40th anniversary, this major display tells wide-ranging and complex stories of Australian art. From the outset it recognises the fundamental importance of First Nations artists and knowledges to Australian cultural life, acknowledging that the stories of Aboriginal and Torres Strait Islander art in this land reach back millennia.
The selection of works of art through the galleries sets up conversations across time, place and cultural perspectives. Through multiple forms of expression and media, artists invite us to reflect on personal and shared experiences, often informed by regional, urban or suburban locations as well as by the precious natural resources of this country.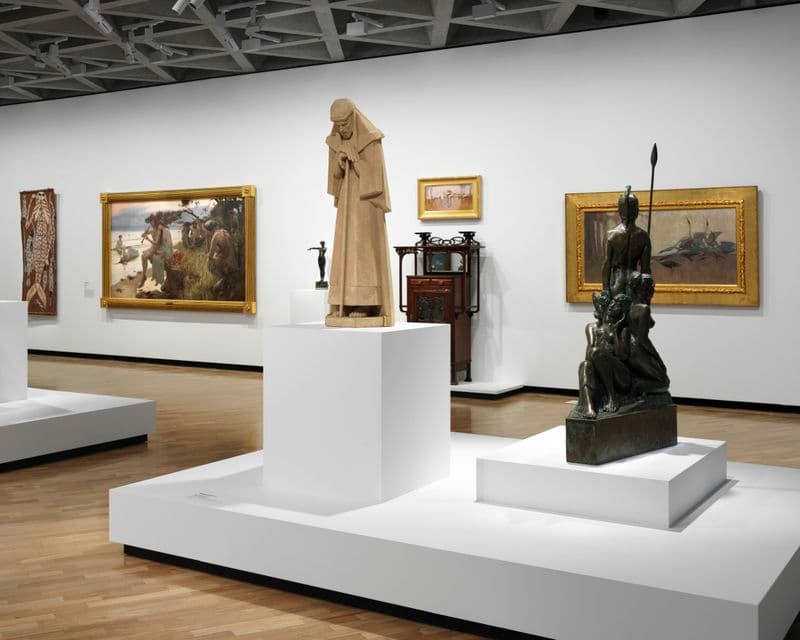 Gallery 21, installation view
The displays engage with the fluid interactions and sources of inspiration that artists have experienced within this country as well as beyond our geographical boundaries, with many Australian artists travelling and working internationally. Across time and place the works on view convey that women artists are key to the stories of Australian art.
Among the highlights of the display are works by Noŋgirrŋa Marawilli, Ferdinand Bauer, Arthur Streeton, Ada Bird Petyarre, Violet Teague, Marion Mahony Griffin, Grace Crowley, Ludwig Hirschfeld Mack, Fred Williams, Rosalie Gascoigne, John Brack, Jenny Watson and Christian Thompson. Also on show are a number of significant new acquisitions by artists including Juz Kitson, Aida Tomescu and Khadim Ali.