Body Language
Australian Art
11 May 2019—
9 Feb 2020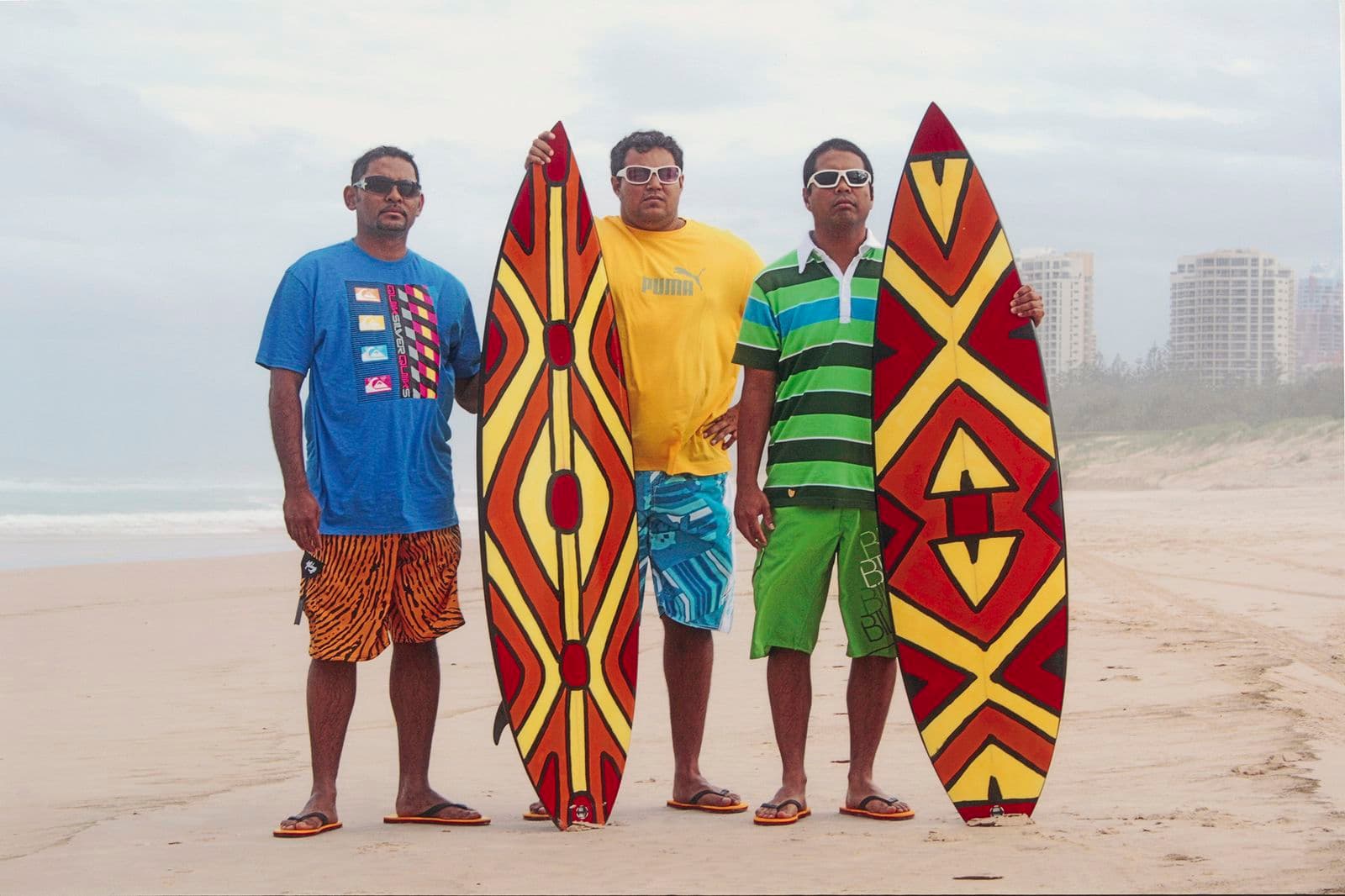 About
---
The first exhibition in our new Tim Fairfax Learning Gallery, Body Language explores the identity of Australia's diverse Aboriginal and Torres Strait Islander people and communities. Through story, dance, song, kinship, carvings, painting and markings on bodies and objects, it seeks to highlight the rich complexity of Australia's Indigenous cultural expression.
For Aboriginal and Torres Strait Islander people language is fundamental to the expression of culture and identity. Language is embedded in Indigenous oral traditions and in patterns and designs, as means of keeping stories alive through the generations.
Body Language showcases a diverse range of mediums that convey the ways in which Indigenous Australians communicate. As highlighted in the works on display, symbols record and retain important information. Combined in different ways they communicate stories or directions to those who can read them.
The exhibition includes artists widely dispersed throughout Australia and shows that language—both verbal and visual—is key to identity. Body Language features bilingual written material supporting the works that was produced in consultation with the artists and their communities.
The Tim Fairfax Learning Gallery will embody our commitment to offer meaningful art experiences to all our visitors, including the many children and their families who will be able to interact with material specially designed to appeal to younger audiences.
Curator: Kelli Cole, Warumungu/Luritja peoples, Curator Special Projects Aboriginal and Torres Strait Islander Art
Touring Dates and Venues
This touring exhibition was sponsored by the National Collecting Institutions Touring and Outreach program.
Lismore Regional Gallery, NSW
29 August – 8 November 2020
Museum of Art and Culture, Lake Macquarie, NSW
5 December 2020 – 14 February 2021
Horsham Regional Art Gallery, VIC
6 March – 16 May 2021
The National Gallery wishes to acknowledge the Aboriginal and Torres Strait Islander people and countries that are represented in this exhibition. We pay our respects to their Elders, past, present and future.