Heinrich Kühn
Exhibition
9 Aug 1986 – 14 Sep 1986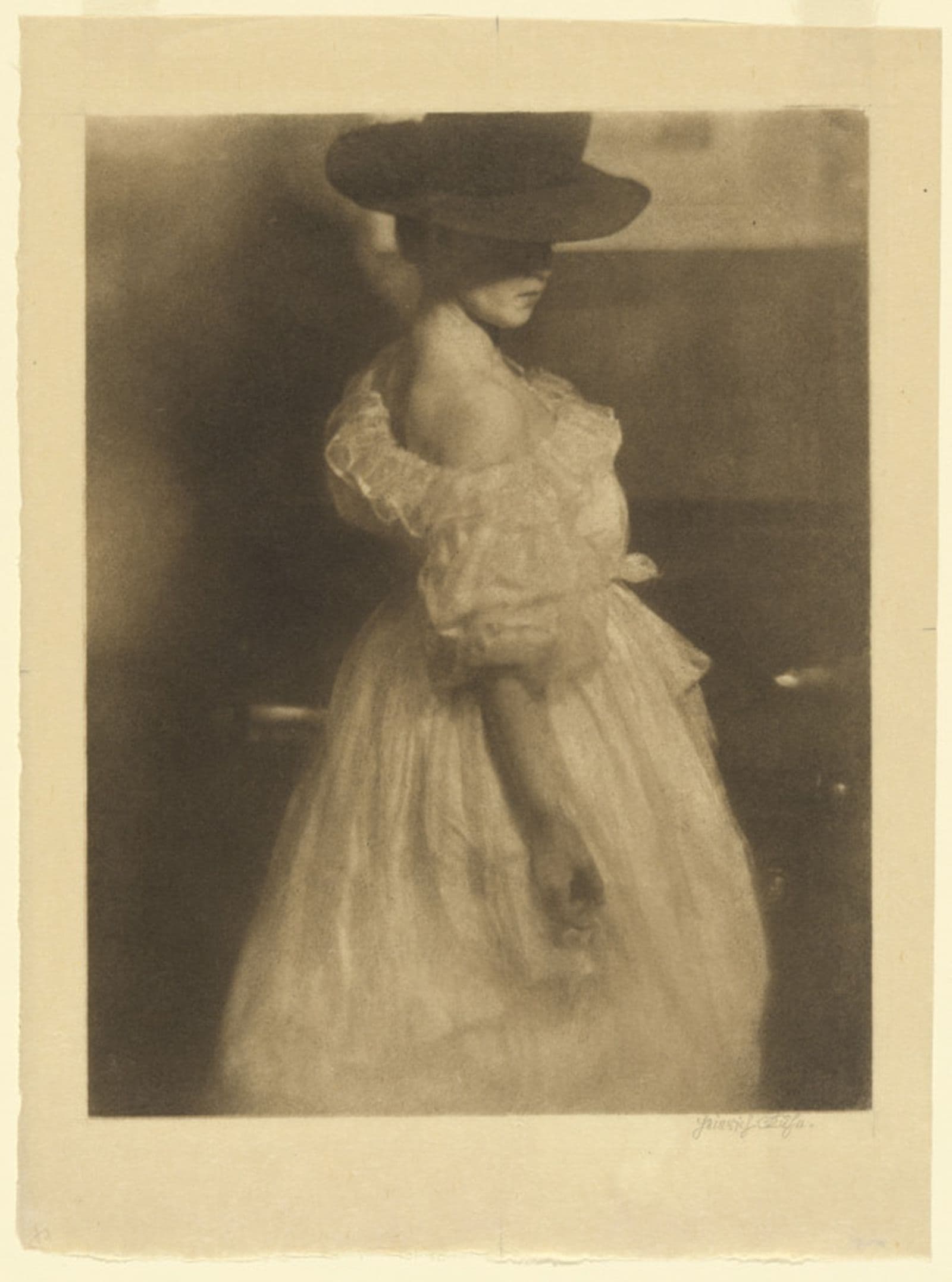 About
---
Heinrich Kühn (1866–1944) was a major Pictorialist photographer who worked in Austria at the turn of the century. Like other members of this internationally based movement, he championed photography as a medium for artistic expression, producing soft-focus, finely printed photographs which closely paralleled fashionable art tastes, in particular the decorative qualities of Japanese art and Art Nouveau, and the atmospheric effects derived from Impressionism.
Heinrich Kühn Biography
Heinrich Kühn was born in Dresden to a wealthy merchant family. He studied natural science and medicine from 1885 to 1888, specializing in microscopic photography, before deciding to give up his medical career to become an art photographer. With financial security assured from his father's business, he moved to Innsbruck in 1890 and built a photographic darkroom in his home. He joined the Vienna Camera Club in 1894, and started producing still-life compositions and large-scale, moody landscapes. These mark the beginning of his preoccupation with the expressive interpretation of the natural world, realized through careful control of photographic tones.
Kühn's earlier scientific training predisposed him to take an interest in the technical aspects of photography, and he frequently experimented with, and wrote about, various printing processes. He became especially interested in the gum bichromate process and, together with his Camera Club colleagues, Hugo Henneberg (1863–1918) and Hans Watzek (1848–1903), in 1897 formed the Cloverleaf or Trifolium group, which specialized in this technique. The process later became very popular with other Pictorialists as it allowed for hand-manipulation of the image and emphasized tonal values, thus creating a photograph which, they believed, clearly reflected the photographer's artistic intent.
The Cloverleaf group exhibited together in several international exhibitions, and their photographs attracted the attention of such leading photographers as the American Alfred Stieglitz (1864-1946), with whom Kühn, in particular, was to maintain a long association. Stieglitz included their photographs in several issues of his influential journal Camera Work.
After the death of his wife Emma in 1905, Kühn gave up his active involvement with the Vienna Camera Club to look after his four children. He maintained this professional isolation for the remainder of his life, although he continued to correspond with, and occasionally meet, the major American Pictorialist photographers such as Stieglitz, Gertrude Käsebier (1852–1934) and Edward Steichen (1879–1973). The emphasis of his photography also changed at this time, and he began to produce the soft, atmospheric photographs of his children and friends for which he is now best known.
Kühn's daughter, Lotte, stated in an interview that although her father was a rather severe and serious man he nonetheless cared deeply for his children. This is reflected in the intimate and sensitive photographs he took of his four young children and their English nanny, Mary Warner (referred to as 'Miss Mary' in the photographs' titles).
Through the restrained gestures of his subjects, Kühn's photographs evoke an elegant, quiet world. This is emphasized by the attention paid to the, play of light on surfaces, and by the choice of photographic processes, which allowed him to manipulate the print surface, softening or removing any harsh details. Kühn's frequent use of finely woven Japanese and other textured papers adds a further atmospheric quality to his photographs, as well as stressing their affinity with prints. It is a quality that cannot be appreciated in reproduction.
Kühn purposefully distanced his work from the sharply focused, documentary photographs characteristic of the nineteenth century, believing such images to be 'unartistic'. Instead his photographs are informed by the belief that '[the camera], the soulless machine, must be subservient, the personality and its demands must dominate, the craftsman becomes an artist'.