Lichtenstein to Warhol
The Kenneth Tyler Collection
Exhibition
7 Sep 2019—
9 Mar 2020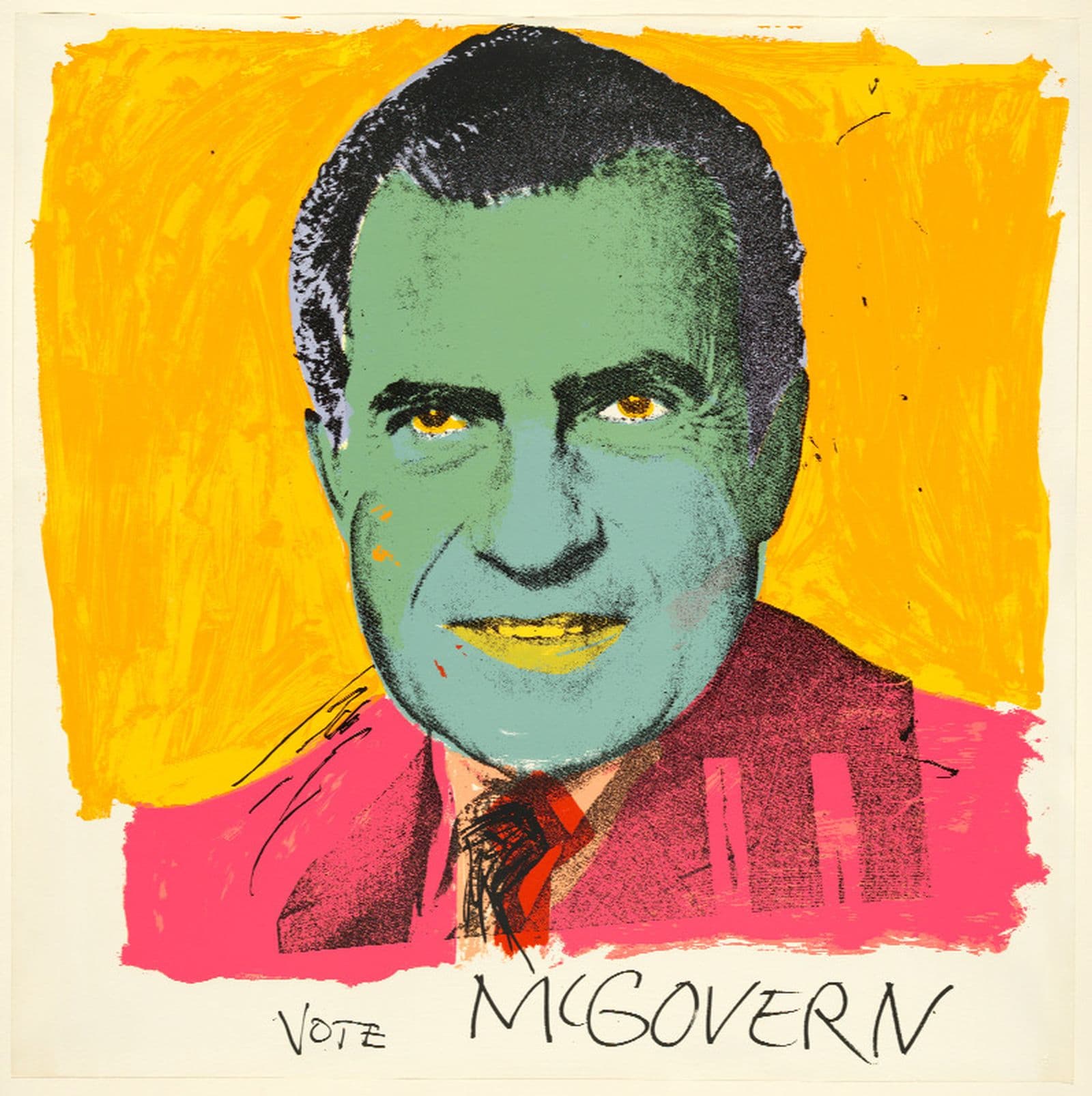 The acquisition of the Kenneth Tyler Print Collection in 1973 was a defining moment in the NGA's collecting history. Combined with a major acquisition in 2002, the Gallery consequently boasts the most comprehensive collection of post-War American art outside the United States. The collection includes over 7400 editioned prints, proofs, drawings, paper works, screens, multiples and illustrated books as well as a large collection of rare candid photography, film and audio. It directly reflects Tyler's entrepreneurial innovation and passionate drive to collaborate with some of the twentieth century's most brilliant artists.
Tyler was a pivotal master printer at the forefront of the American print renaissance. Having enticed major artists of the day to his print workshops on the West and then East coasts of America, Tyler orchestrated the move from printmaking as a minor artform to a leading visual practice. The ambition was to create works on a grand scale, involving ground-breaking materials and techniques, explorations of both two and three dimensions, an emphasis on papermaking, and the adoption of a wide-ranging palette.
Lichtenstein to Warhol: The Kenneth Tyler Collection will display exceptional works from the collection by major artists active in America in the post-war period in styles from Abstraction to Pop, from Minimalism to Maximalism. Artists include Josef and Anni Albers, Helen Frankenthaler, Jasper Johns, Roy Lichtenstein, Joan Mitchell, Robert Motherwell, Robert Rauschenberg, Donald Sultan, Andy Warhol, Frank Stella, Claes Oldenburg, Nancy Graves and David Hockney.
The exhibition not only celebrates the great riches of the collection, but marks the beginning of an exciting new program that further builds on Ken Tyler and Marabeth Cohen-Tyler's exceptional generosity of the past. The establishment of The Kenneth E Tyler AO and Marabeth Cohen-Tyler Foundation will enable the NGA to continue maintaining an ambitious dedicated publication and exhibition program, whose most recent achievements include the shows California Cool and David Hockney: prints and their respective catalogues.
The Foundation will also continue to sponsor emerging curatorial staff, and support research and access to the collection through a variety of dynamic digital platforms. Through their immense creativity and philanthropy, the Tylers have created a lasting legacy for both the NGA and Australia.