Margaret Preston
Creator Profile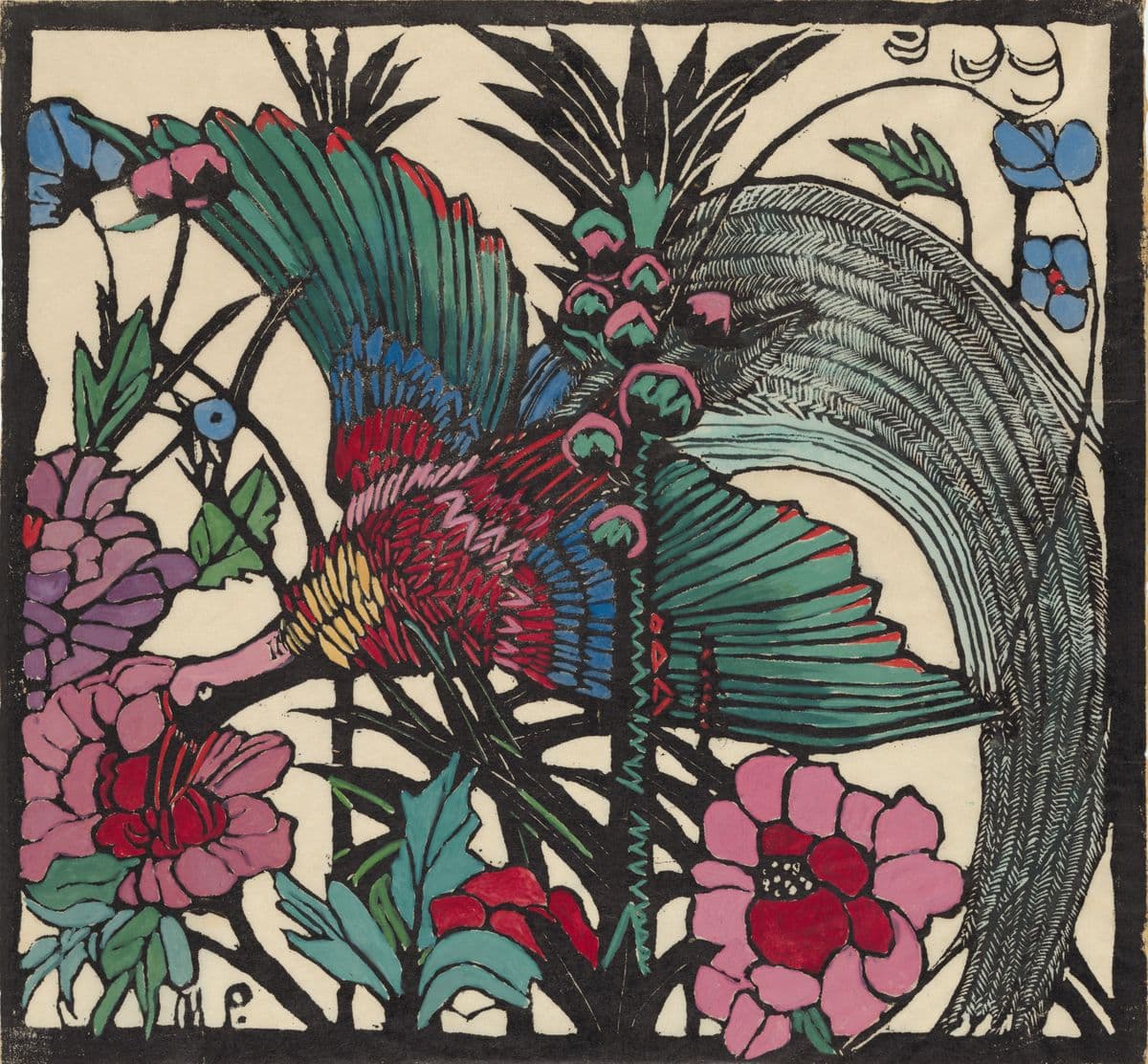 Born

1875

Place of birth

Tarntanya/Adelaide

Died

1963

Place of death

Gadigal Nura/Sydney


'Colour is an extravagance of the mind. Colour is the emblem of change.'
The bold colours and energetic designs of Margaret Rose Preston (née McPherson) represented a new approach to Modernism in Australia during the 1920s and 1930s. Widely travelled, Preston developed an early affinity with Japanese printing processes and principles of design while studying in Paris. She later applied these strong compositional skills to coastal views and still life woodblock prints of local Australian plants and flowers. Preston was instrumental in pioneering a renewed interest in printmaking with her exhibitions and writings heralding the revival of the woodblock technique. From the 1940s, Preston experimented with painterly stencilled prints and monotypes and advocated for the creation of a distinctive Australian national art. Her influence both as a teacher and artist has become widely recognised.
Margaret Preston's housekeeper, Myra Worrell, was the sitter for her renowned painting Flapper 1925, one of only three portraits she completed in the mature phase of her work and a painting of great directness and confidence. The picture has become something of an unofficial icon of the Australian "New Woman" in an era of great change for the female populace.
However, in spite of its bold handling, sophisticated palette and directness of pose and gaze, it is a painting of contradictions. Myra may have the short bobbed haircut and brimmed cloche hat so fashionable of the era, but her dark plaid, almost frumpy woollen dress and blocky full figure seem out of step with the prevailing style. The painting was not well received at the time and, when exhibited in 1928, the Sydney Morning Herald critic called it 'harsh and ugly'.
Worrell also posed as a model for Preston's friend Thea Proctor the same year. Proctor had returned to Australia in 1921 after spending the best part of twenty years in London, and took a studio in the Grosvenor building in George Street, Sydney. A social space as much as a workplace, Preston captured the studio's attractive charm in Thea Proctor's tea party 1924 (Art Gallery of New South Wales).
In Proctor's portrait Myra 1925, the sitter is plainly the same woman as portrayed in Preston's work; however, Proctor's depiction of her couldn't have been more different. Worrell is dressed in period costume complete with fringed shawl, bonnet and fan, and a circular drawstring purse – the antithesis of the modern flapper.
Myra was shown at a joint exhibition of drawings and prints held by Proctor and Preston at the Grosvenor Galleries in Sydney at the end of 1925. Catalogue number one of sixty-five works, it was the most expensive item in the show, at 21 guineas. It was also at the centre of a celebrated contretemps.
The pair had arranged to invite friends to tea in Proctor's studio after the opening, and as the painter and gallery director Treania Smith recounted: 'Margaret Preston arrived with a large cake box and immediately asked "Have the Trustees [of the Art Gallery of New South Wales] been? If so, what did they buy?" and Thea was forced to tell her that they had been but they had only bought one of Thea's paintings. At this, Margaret Preston threw the cake at Thea, turned and re-entered the lift and disappeared like Mephistopheles in a puff of smoke!'
Lesley Harding, Artistic Director, Heide Museum of Modern Art.
This is an edited excerpt from Lesley Harding, Margaret Preston: Recipes for Food and Art, The Miegunyah Press, Melbourne, 2016.
Works by Margaret Preston