Monet & Japan
Exhibition
9 Mar – 11 Jun 2001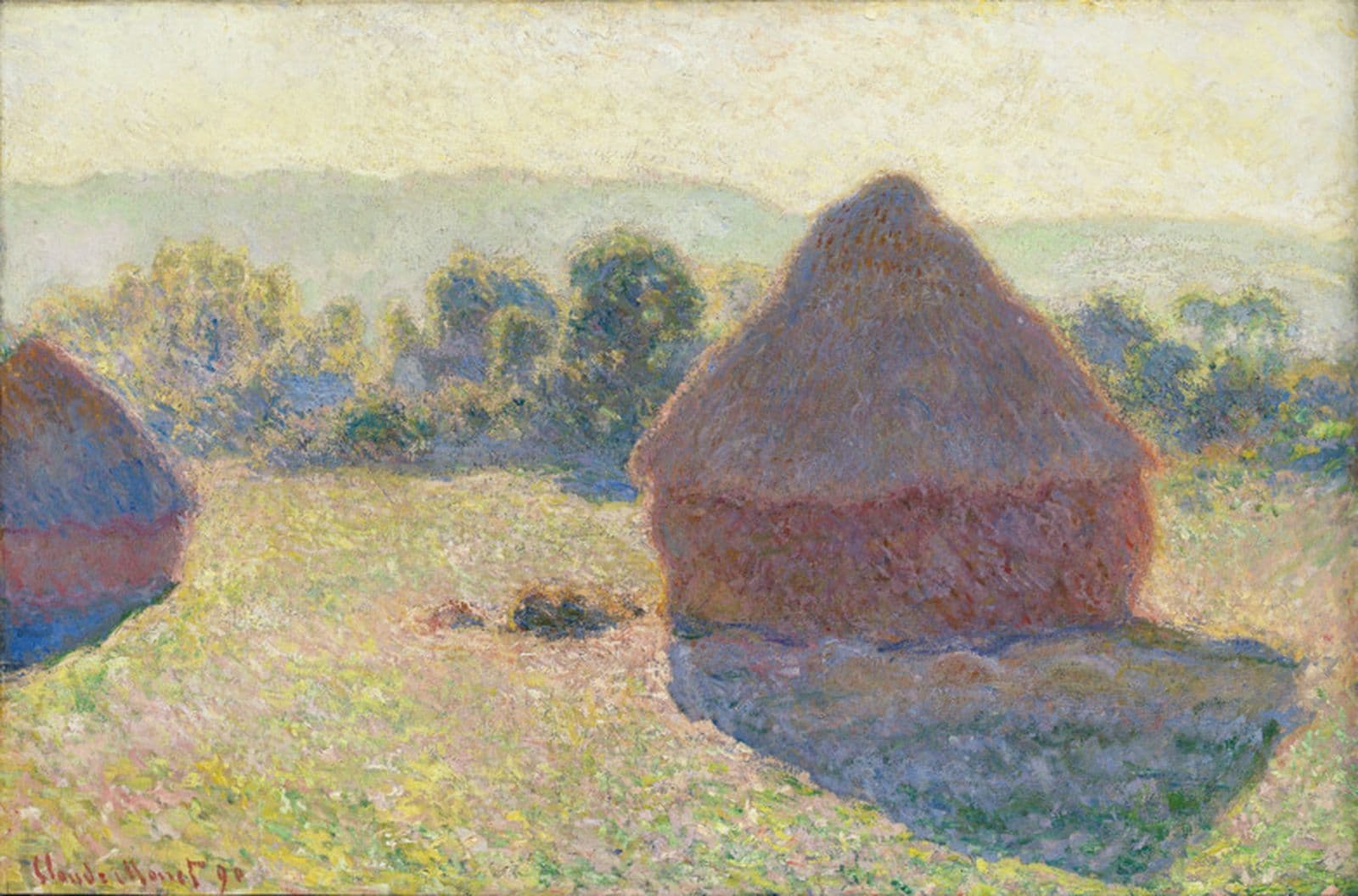 About
---

Thirty-nine of Monet's best paintings from the world's greatest collections will be shown in the company of an extensive selection of Japanese prints and paintings. The exhibition explores the multiple aspects of Monet's intimate relationship with Japanese art as it unfolded throughout his long career, spanning over 60 years. The connections made between Monet's paintings and the prints on display vividly demonstrate this relationship.
The works of art that have been assembled for Monet & Japan are truly remarkable, and the subject of the exhibition is one that has never, until now, been explored in such depth or with such discerning intelligence. Here, carefully chosen works of Japanese art give us the context for exploring Monet's changing perception of Japan through masterpiece after masterpiece. Surely this will be the exhibition's great contribution – to give everyone who loves Monet's paintings a chance to understand the ways in which he absorbed the lessons of Japanese art, from his first encounter in the 1860s until the final years after the First World War.
Themes
Modern Life: Modern Vision
When Monet became an art student in Paris in 1862, French society was changing at a dizzying speed, and young painters were searching for new ways of representing modern life. Many of them thought that Japanese prints — which had only recently appeared in France — could help them do so.
Monet painted city people enjoying themselves on the River Seine near Paris; his family in their garden above the sea watching the modern steamships with cargoes of goods from around the world — including Japanese art — to France; crowds in an entirely new Parisian boulevard; a steam train on an iron bridge at Argenteuil, the town near Paris where Monet lived during the 1870s.
The painting of modern life was not only a matter of depicting modern subjects, but of finding ways to represent perceptions accelerated by the speed of modern life.
Monet's study of 19th-century Japanese prints, which also depicted contemporary life, helped him develop his Impressionism. Their use of flat planes of bright colour, asymmetry, and telescoping of near and far, suggested ways in which he could develop alternatives to the harmonious cool tones, balanced compositions, and slow rhythms of traditional landscape painting.
The woodblock prints displayed in this exhibition are known as ukiyo-e, or 'Pictures of the Floating World', an art form that developed during the period from 1600 to 1868 when Japan isolated itself from the outside world. This popular and affordable art symbolised the transient pleasures of life.
The two great masters of the ukiyo-e landscape print, Katsushika Hokusai (1760–1849) and his younger contemporary Utagawa Hiroshige (1797–1858), were born, lived and worked in the capital, Edo (the site of today's Tokyo). Although Edo was a crowded city, there were ample opportunities to enjoy leisure activities beside tree-lined waterways and in the landscaped precincts and gardens of temples and shrines. Seasonal outings to local beauty spots were popular, and the publishers of ukiyo-e prints profited from people's enthusiasm for sightseeing by commissioning series of prints of famous places.
The innovative designs of Hokusai and Hiroshige made their prints very popular. Monet's own collection of Japanese prints included many of these lively images of life in and around the major cities of Edo and Kyoto.
Forces of Nature
In 1878 Monet moved from the modern city to Vétheuil, a country town accessible only by horse-drawn transport, and then to the tiny village of Giverny, even further from Paris. Although he returned to traditional landscape subjects — the rich agricultural land of the Ile de France — his mode of painting continued to be shaped by modern dynamism in his rapid use of brushstrokes and his determination to capture momentary effects of light.
Monet made several trips to the Norman and Breton coasts in north western France, where he painted cliffs and rocks weathered by the unceasing movement of the sea. He used long strokes of colour to suggest geological forces and the movement of water.
These paintings indicate that Monet developed such techniques from the close study of his own Japanese prints, whose artists used abstract curves and spirals to represent the energies within weathered rocks and surging seas.
In much the same way that some Japanese paintings depict scholars meditating on nature in pavilions perched on cliffs above the sea, Monet would isolate himself in nature — he once anchored his easel to a cliff to paint a storm. He also made frequent visits to Paris, where he would have seen Japanese scroll and screen paintings in art dealers' galleries and his friends' collections. His increasingly dynamic brushwork indicates close study of Japanese ink painting.
Japanese art expresses the traditional belief in the interconnectedness and harmony of the natural world through the course of the seasons. Elements of nature such as snow, the moon and flowers were used to symbolise such beliefs.
In prints and paintings, Japanese artists frequently represented the movement of waves against a tranquil sky, combining the two opposing elements to evoke the dynamism of nature. Human presence, an integral part of the natural world, was often depicted in ukiyo-e prints acting in concert with nature. Monet's own connection with the natural world around him was vividly expressed in his paintings in ways influenced by his appreciation of Japanese art.
The Series
Japanese landscape prints were often issued in series — such as views of the provinces, famous views around Japan's major cities and of Mount Fuji. The Japanese people revered Mount Fuji as a sacred site of deep spiritual significance.
Edo did not experience the atmospheric pollution of today's Tokyo and the mountain was clearly visible from many parts of the capital, as can be seen in Hokusai's two series, Thirty-six Views of Mount Fuji, and his three-volume illustrated book, One Hundred Views of Mount Fuji. Both series met with popular acclaim. His choice of 'thirty-six' and 'one hundred' views had associations with the classical Japanese anthologies of poems by thirty-six and one hundred poets.
The idea of devoting a series to a single motif such as Mount Fuji — presenting different aspects according to the season, the weather, the time of day and the artist's viewpoint — may have been an inspiration for Monet's series, as can be seen in his paintings of poplars, haystacks and his waterlily pool.
Monet was not interested in painting nature in a descriptive manner, he said that he wanted to be true to his 'sensation of nature', that is, to what he perceived in nature. After nearly 30 years of painting in the open air, he had become extraordinarily sensitive to the fact that, when light changed, his whole perception of a landscape changed.
Monet represented different light effects by applying countless strokes of varied colours. A change of light would require him to change his colour scheme. He developed the practice of stopping work on a painting when light changed, and resuming only when that effect of light had returned. This led him to paint multiple versions of simple motifs in the meadows near his home — he produced 30 paintings of haystacks from 1888 to1891, and 19 of poplars in 1892.
Monet was probably influenced by Japanese artists' practice of producing several views; most notably in Hokusai's celebrated Thirty-six Views of Mount Fuji (of which Monet owned nine prints), and his Hundred Views of Mount Fuji (also in Monet's collection). Hokusai explored the mountain's continually changing relationship to its surroundings and showed how changes of light transformed its pure geometry. Similarly, Monet depicted the relationships between haystacks, hills and trees, and the way the passage of light through the day and through the seasons changed the simple geometry of the haystacks.
Giverny
When Monet went to live in Giverny in 1883, he was accompanied by his two young sons and his companion Alice Hoschedé and her six children. His first wife Camille had died during their stay at Vétheuil. Their new home was an old farmhouse where Monet was to spend the second half of his life.
He soon began to create two beautiful flower gardens, and in the early 1890s, he constructed a water garden that was partially inspired by Japanese gardens. He used a small stream to form a pool and surrounded it with trees, willows and plants, irises, reeds and agapanthus. The pool was planted with waterlilies and was crossed with a Japanese-style bridge. Monet's garden was created to provide a sensuous, enclosed space for painting.
Monet painted his last figure paintings in this period. They represent the children of the extended family boating or sitting in the orchard in springtime. Such works have analogies with Japanese prints of elegant women in boats or admiring spring blossom or autumn leaves. These paintings are more decorative and sensuous than his earlier works. They relate strongly to Japanese screens depicting flowers on a gold ground, creating vibrating and shimmering light effects similar to that seen in Monet's Waterlilies and Japanese bridge.
Monet was a great admirer of Japanese prints and he decorated the walls of his home at Giverny with them. These two prints form part of Monet's collection of Japanese prints, which still hang in his house at Giverny. This room contains versions of some of these prints.
His collection was comprehensive — more than 200 prints covering all the main subjects of ukiyo-e, or 'Pictures of the Floating World' — beautiful women, Kabuki actors and landscape. The books displayed in this room were published between 1883 and 1891. They contain a large number of reproductions of Japanese works that were in France at the time, and represent the state of European knowledge of Japanese art and its history.
Reflections
Monet understood that a Japanese garden symbolised the essence of nature: water, mountains, forests in microcosm. His paintings of a fragment of the waterlily pool, reflecting in its depths the trees and the sky above, also expressed the wholeness of nature.
Early pictures of the pool painted in 1903–04 contain elements of the world beyond, willow branches or a distant bank, enabling the viewer to measure space. Later paintings represented nothing but water, reflections and the floating islands of waterlilies — a measureless space.
In 1914 Monet began planning huge stretches of painting that would surround the spectator, and which would represent the surface of the pool, sometimes framed by willows or curved banks.
His conception was undoubtedly influenced by the scale and format of the pairs of multi-fold Japanese screens that could then be seen in Paris. In such screens mist or clouds evoke a dissolving, fluctuating space. Sometimes the central panels seem to be empty, yet they draw the spectator into an infinite space.
Monet began painting his great six-metre long painting of the waterlily pool when he was over 80. Like some of the great Japanese screens, this is a painting of empty space, the space between reflective water and reflected sky — a nothingness into which individual consciousness dissolves.
The painted screens depicted here are of the type known in Japanese as byobu, literally meaning 'protection against the wind'. These portable screens provided temporary division of interior spaces in traditional Japanese buildings where there were large open spaces and few walls. The combined painting surface of a number of panels allowed artists to work on large-scale compositions.
With the central section often free of the descriptive elements that frame a screen, artists could create an illusion of a broad expanse of space. Decorative painted screens were often covered with paper-thin sheets of gold or silver leaf to dazzling and ostentatious effect.
These fields of gold and silver decorated with paint symbolise aspects of nature such as sunshine or moonlight, day and night, and the changing seasons. The screens should be viewed from right to left in the traditional Japanese manner.