No ordinary place
The art of David Malangi
Australian Art
31 Jul 2004—
7 Nov 2004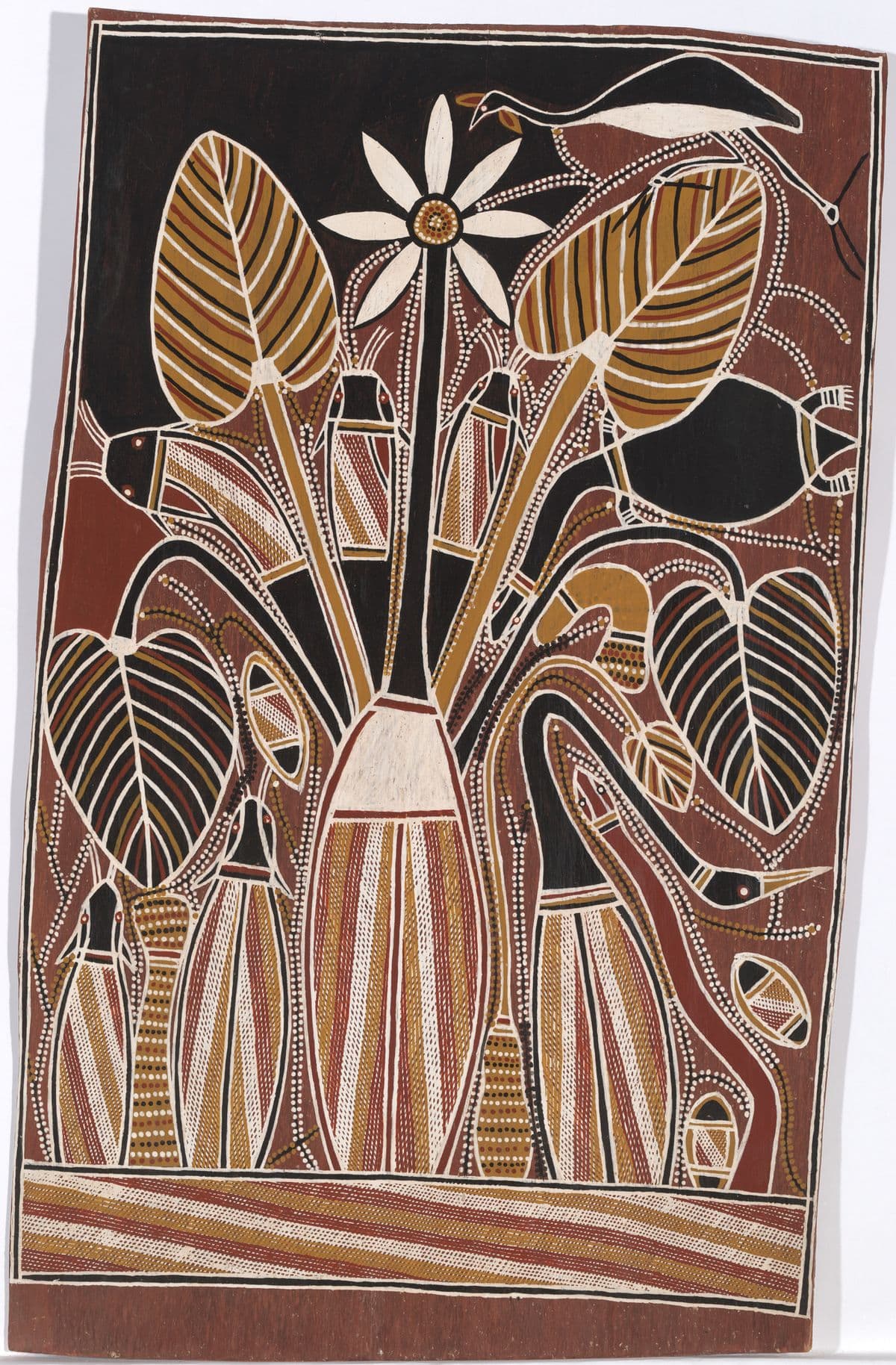 About
---
David Malangi (1927–1999) of the Manharrngu people was a leading figure in the development of the Central Arnhem Land bark painting movement and holds a prominent place in Australian Aboriginal art. Made famous by his design used on the Australian one dollar note when Australia converted to decimal currency in 1966, Malangi painted over a period of four decades. He was a major instigator of Gallery's Aboriginal Memorial, contributing ten magnificent hollow logs to the project. The exhibition traces the development of Malangi's work from the early bark paintings of the 1960s that record his patrilineally inherited land and ceremonies, to the masterful dedications to his mother's land and culture for which he was also responsible and where he spent the last thirty years of his life.
Curator: Susan Jenkins, Curator – Aboriginal & Torres Strait Islander Art
Touring Dates and Venues
Principal Sponsor: Newmont Australia Ltd, the Gold Company, a proud partner of Reconciliation Australia.
Secondary sponsors: Indigenous Arts Strategy, Northern Territory Government, the Seven Network, Visions of Australia, an Australian Government Program supporting touring exhibitions by providing funding assistance for the development and touring of cultural material across Australia, and Australian Air Express. The project has been developed in association with Bula'bula Arts, Ramingining.
Queensland Art Gallery, Brisbane, QLD | 23 April – 17 July 2005
Flinders University Art Museum, Adelaide, SA | 12 August – 2 October 2005
Museum & Art Gallery of the Northern Territory, Darwin, NT | 12 November 2005 – 19 February 2006
Lawrence Wilson Art Gallery, Perth, WA | 23 April – 4 June 2006
ARCHIVED SITE
The original website for this exhibition was published in 2005 and has been archived for research purposes.