Performing Drawing
Exhibition
1 Sep 2018—
3 Mar 2019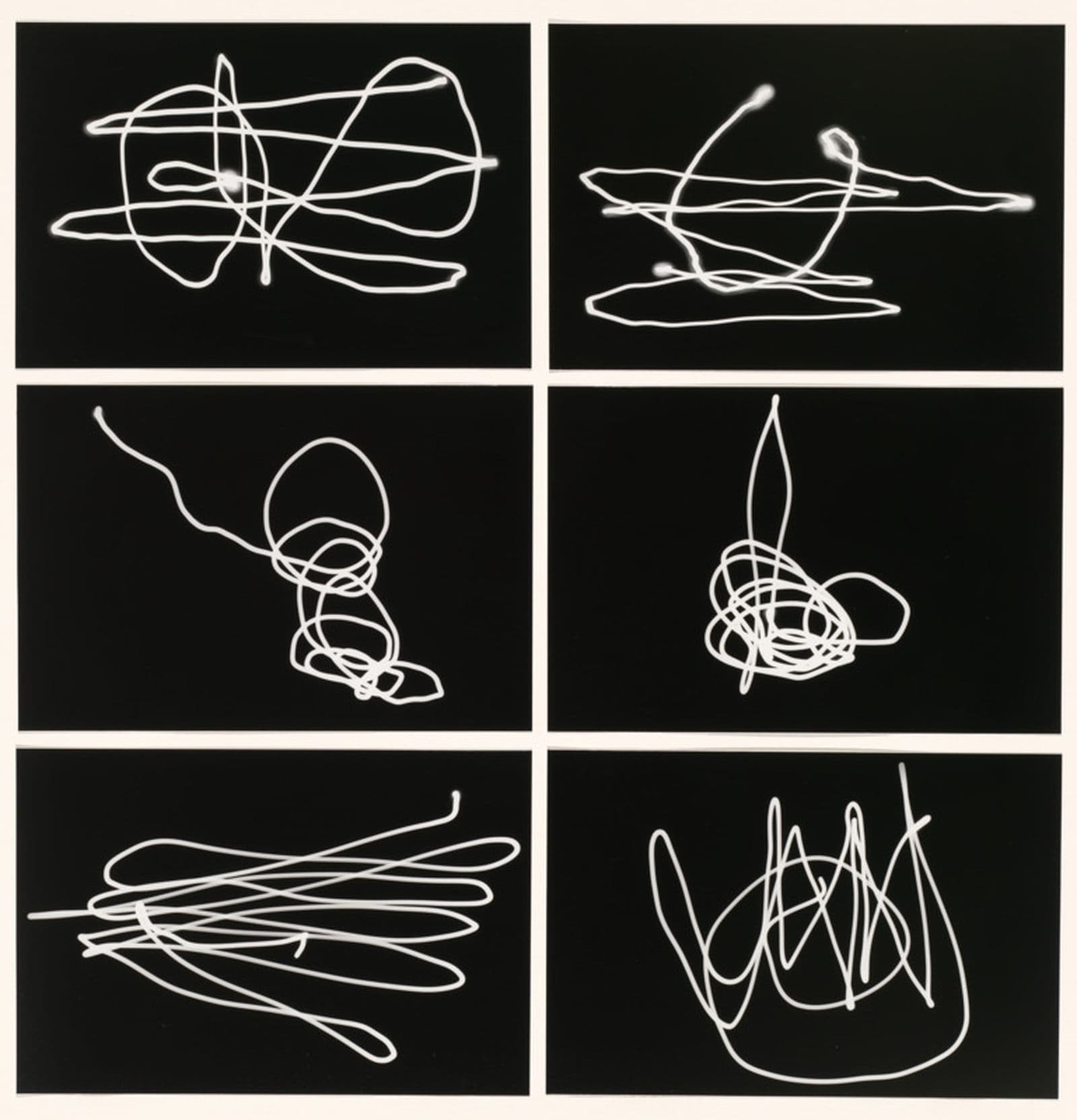 About
---
Performing Drawing explores how actions can become art. Focusing on chance and change, this exhibition highlights the NGA's collection of process-based drawing, video and photography.
As a way of observing the world, the role of drawing has evolved over centuries, moving from preliminary sketches and studies to become the centre of many artists' practices. Shifting the emphasis from traditional methods of drawing, the featured artists use improvised gestures, hand-built machines and walking as methods of documenting direct experience. Often created over an extended period, these experimental responses highlight unconventional ways in which time and memory can be represented. The resulting investigations materialise as poetic diagrams, momentary maps and incidental portraits that reveal the expanding possibilities of what drawing can be in contemporary art practice.
Featuring Marco Fusinato, Nicci Haynes, Joyce Hinterding, Gabriella Mangano, Silvana Mangano, David Moore, Sarah Mosca, Cameron Robbins, David Rosetzky, Justine Varga, Ilka White, Gosia Wlodarczak, and John Wolseley.