Child Safety
Statement of Compliance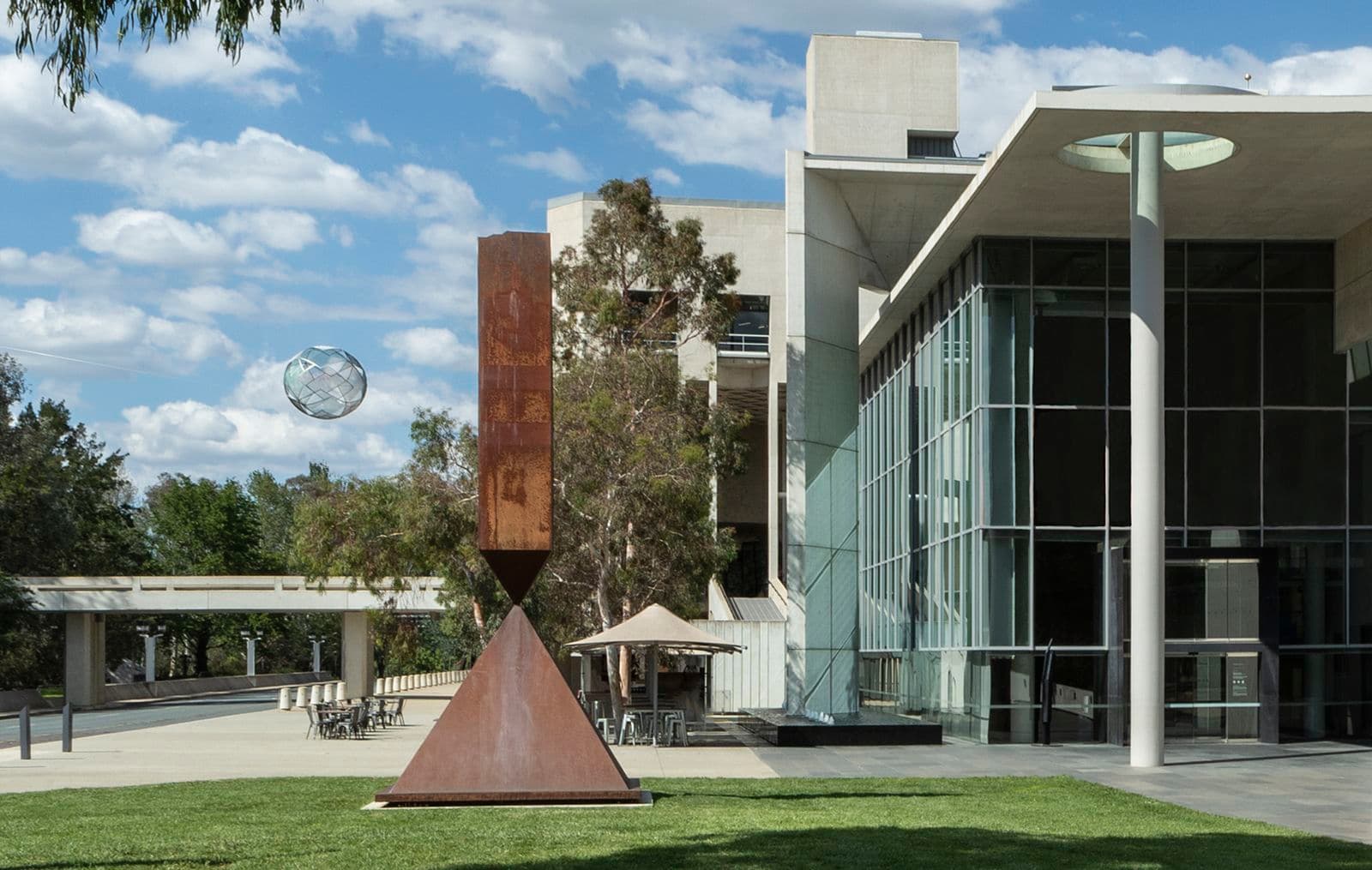 NATIONAL GALLERY COMPLIANCE STATEMENT 2022
Commitment to child safety
The National Gallery of Australia is committed to providing a stimulating, safe and friendly environment for children to enjoy and learn about art, whether they are visiting with their families, in school or other groups or participating in programs and events across our onsite, online, and touring environments.
The National Gallery is committed to keeping children safe. We promote a zero tolerance culture that does not permit or tolerate child harm or abuse. Our organisation has developed documentation, policies, procedures and processes across recruitment, the environment, communications and issues management to ensure they are sensitive to the needs, wellbeing and safety of children.
Interaction with children
As a national cultural institution, the National Gallery has a remit to share the national collection with all Australians. Safety of children and young people is considered in the context of all Gallery activities, including visiting public spaces at the National Gallery in Canberra, engaging through our website or other online forums, and participating in education and public programs onsite, online or through outreach initiatives. Services and activities involving children are delivered by National Gallery staff or volunteers who are required to undergo Police Checks and provide Working With Vulnerable People registrations.
Third-party providers may be engaged to work on specific programs with children and young people, for example exhibiting artists or arts education specialists. Artistic Agreements, Creative Services Agreements, Letters of Agreement and any Contract between the Gallery and a third-party provider who will be working with children and young people include relevant clauses outlining requirements for compliance with relevant state and federal legislation and with the Gallery's Child Safety and Wellbeing Policy.
Outcome the 2022 child safety risk assessment
In 2022, the National Gallery's annual risk assessment determined its overall child safety risk rating to be 'significant'. Key risk areas identified in the assessment included: culture and policy, staff suitability, communication, information management, issues management and environment. The assessment also considered each engagement environment - onsite, online and on-tour - separately to acknowledge the unique risks of each. This assessment confirmed the suitability of existing child safety measures, controls and systems, and identified some new initiatives to further mitigate risks.
The National Gallery understands that managing child safety risks is an ongoing process. A risk treatment plan is in place to support further risk mitigation. The Gallery has a general feedback and complaints procedure in line with the Gallery's Service Charter. This year, a dedicated register has been established to record child safety matters and treatments as they emerge to support review and update of the annual risk assessment.
Compliance with the Framework
The National Gallery is compliant with the Commonwealth Child Safe Framework, the core requirements of which are: (i) undertake annual risk assessments, (ii) establish a system of training and compliance, (iii) adopt the National Principles for Child Safe Organisations, and (iv) publish an annual statement of compliance. The 2022 risk assessment outlined new initiatives to support improved compliances and alignment with the CCSF (see below).
2022 child safety initiatives
The 2022 risk assessment recommended several new initiatives this year to support greater child safety. A new system for managing Working With Vulnerable People (WWVP) registrations for staff has been implemented to support improved tracking and reporting. Significant research and advice on child safety in the legislative context has been undertaken internally and through third party legal service to better manage the display of artistic content onsite and online that may be unsuitable for children. Following recommendations from this advice, the National Gallery has also attained Approved Cultural Institution Exemption status under the Classification Act to support appropriate treatment of content. The National Gallery will continue to work through remaining treatments and advice next year.
Training and staff education this year focused on upskilling heads of department and managers on child safety requirements and updated processes, developing content for staff to access on the intranet, and tailored training for specialist staff. In a pilot program, select programming and curatorial staff participated in trauma-informed practice training to support understanding and working with those who have experienced trauma. As a requirement of attaining Approved Cultural Institution Exemption, two staff members undertook training in Film Classification and Consumer Advice. A draft e-learning module is under revision to incorporate the recent research and advice for roll out to all staff next year.