Charles Blackman
1928–2018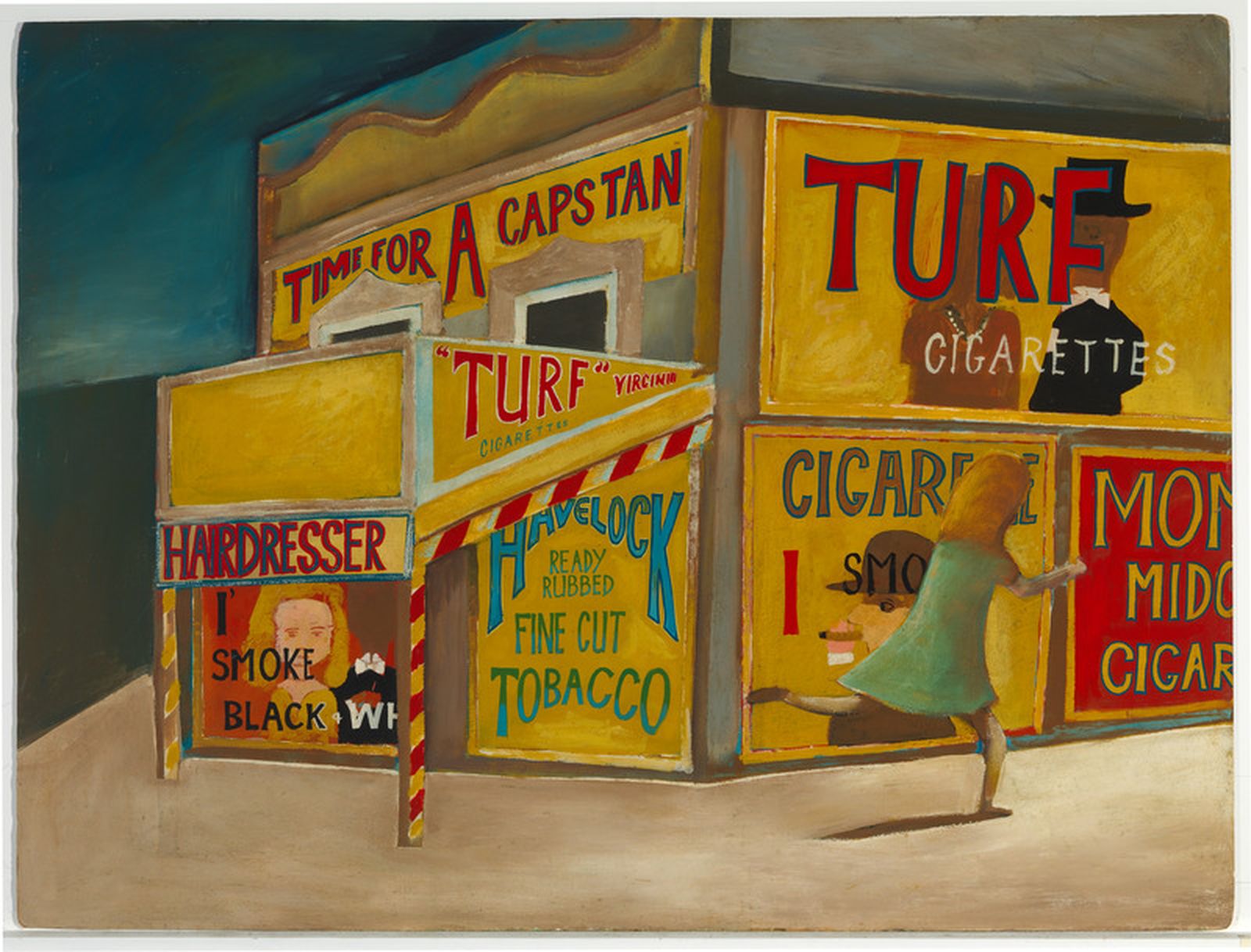 We pay tribute to Charles Blackman (born Harbord, NSW 12 August, died Sydney 20 August 1928) who made a major contribution to the post-war story of Australian art. He brought a freshness and directness of perception, as well as a sense of poetry, to his art across diverse media. A great observer of the world around him, his work over several decades was enlivened by his imaginative inner life and informed by his profound feeling for the human condition.
Blackman spent his early years in Brisbane and began to receive serious recognition for his work in the late 1940s. He moved from Sydney to Melbourne in 1951, encouraged by the artistic milieu in this city, including the support of patrons and collectors, John and Sunday Reed at Heide. Many images for his paintings and drawings came from walks around his home-base of Chrystobel Crescent in Hawthorn when he began to work on one of his most haunting, evocative series of works, known as the Schoolgirls.  Their sense of vulnerability and solitude within the urban context became a key aspect of much of his work to come.
A founding member of The Antipodeans, a loose collective of artists focussing on figuration in the 1950s (including Arthur Boyd, John Brack and Robert Dickerson among others), his work provided a lens onto the sense of isolation and loss that accompanied life in urban Australia following the Second World War. Other significant artists in his life included Joy Hester and Mirka Mora who shared his keen interest in direct engagement with the world of emotions. Most of all he was deeply inspired by a young avant-garde writer, Barbara Patterson, who he married in 1950. Barbara was diagnosed in the same year with optic atrophy and her vision declined. Charles would often read to her providing a rich seam of subjects that found their way into his work. 
One of the audio-books they listened to together, a reading of Lewis Carroll's Alice in Wonderland, informed Charles' best-loved series which delves into Alice's absurd and whimsical adventures. As was often the case, he was able to extract the lyrical, magical and dream-like qualities of the subject to great effect.  The National Gallery was given one of the key examples from this series, Rabbit Tea Party 1956-57, as part of the Alan Boxer bequest, depicting a startled rabbit sitting to tea with a very small Alice atop two enormous chairs. Blackman relished the idea of the unexpected in the story, that 'anything could happen'.
Barbara Blackman informed much of Charles' art, emphasising an interior world in which the sense of touch and a poetic sensibility are brought to the fore. A poignant example is The Anteroom 1963, recently gifted by the Fairfax family company, Bridgestar Pty Ltd, in which a woman's eyes are obscured and flowers on the table are rendered out of focus and blurred.
After being awarded the prestigious Helena Rubinstein Travelling Scholarship in 1960, Blackman lived in London for six years. Over the years his work has been exhibited widely and in 1993 a major touring retrospective exhibition was initiated by the National Gallery of Victoria (curated by Felicity St John Moore). In 1977 he was awarded an OBE for his services to the visual arts.
Blackman's work has touched a chord with many audiences and art lovers who have responded to the universal themes of urban life, fauna and flora, poetic awareness and the psychological realms of experience. The National Gallery of Australia has collected works by Blackman in depth and holds 19 of his paintings and 230 works on paper. At the time of his passing, his bold drawings, Boy on scooter and Schoolgirl on bicycle, both undertaken 1953, and the major painting, The cigarette shop (running home) 1954, are on view as part of a focussed display for visitors to enjoy. They are potent reminders of a remarkable artist who will forever be remembered as playing a vital part in the stories of Australian art.