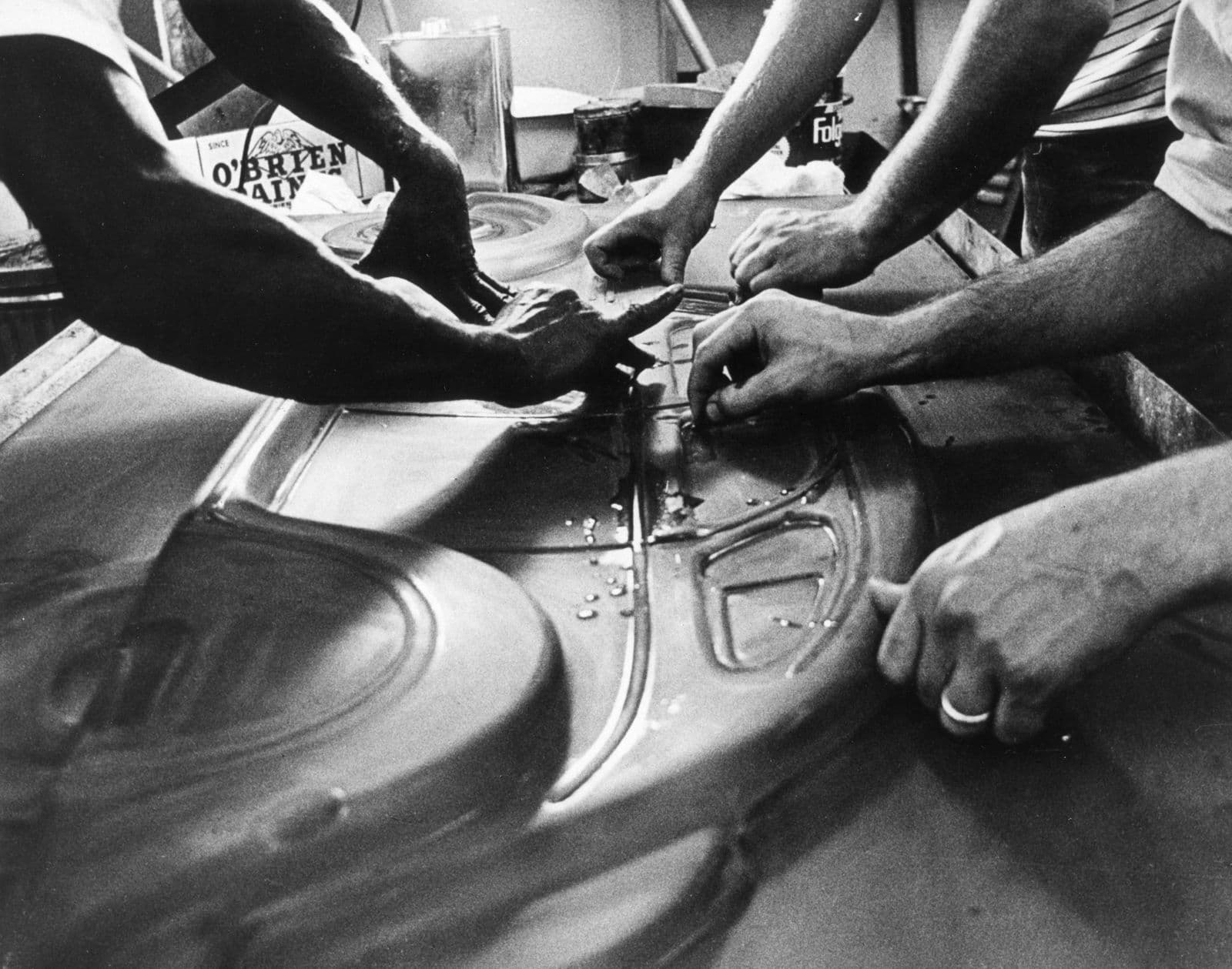 Key information
Kenneth Tyler's extraordinary workshops gave artists the opportunity to push the limits of printmaking in any direction they chose.
To achieve a true representation of the collaborative nature of the projects undertaken by TGL we have compiled a page dedicated to the staff that made them possible.
Contact
This page will be updated as we contact more members of the Tyler Graphics team. If you – or someone you know – worked with Tyler at any of his workshops, please get in touch at the following address: TylerCollection@nga.gov.au.
Staff and Printers
Click on a staff member for their first-hand account of working in one of Ken Tyler's workshops.