Bicycle Thieves
Saturday Screening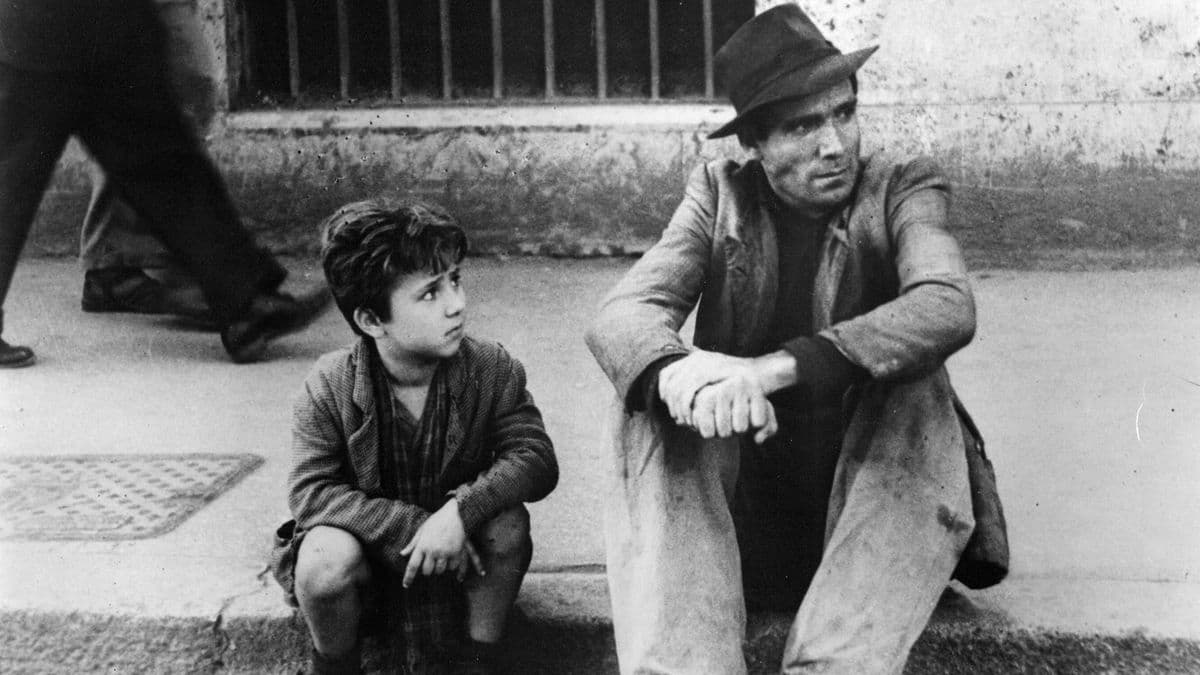 Join us in the James Fairfax Theatre for a free film screening of Bicycle Thieves (1948) by director Vittorio De Sica, presented in partnership with the National Film and Sound Archive of Australia.
An avid reader and film buff, Jeffrey Smart layered his paintings with references to cinema, literature, art and other artists. The results are potent and intriguing images that have become emblematic of 20th and 21st century urban experience.
Vittorio De Sica's Bicycle Thieves (1948) is a key work of Italian neo-realist filmmaking, a universal tale of human survival, brought to life by non-professional actors and filmed in actual locations.
Rated G, 1 hr 33 min. Italian with English subtitles.