Project 3: Angelica Mesiti
Project
5 Nov 2022 – 29 Jan 2023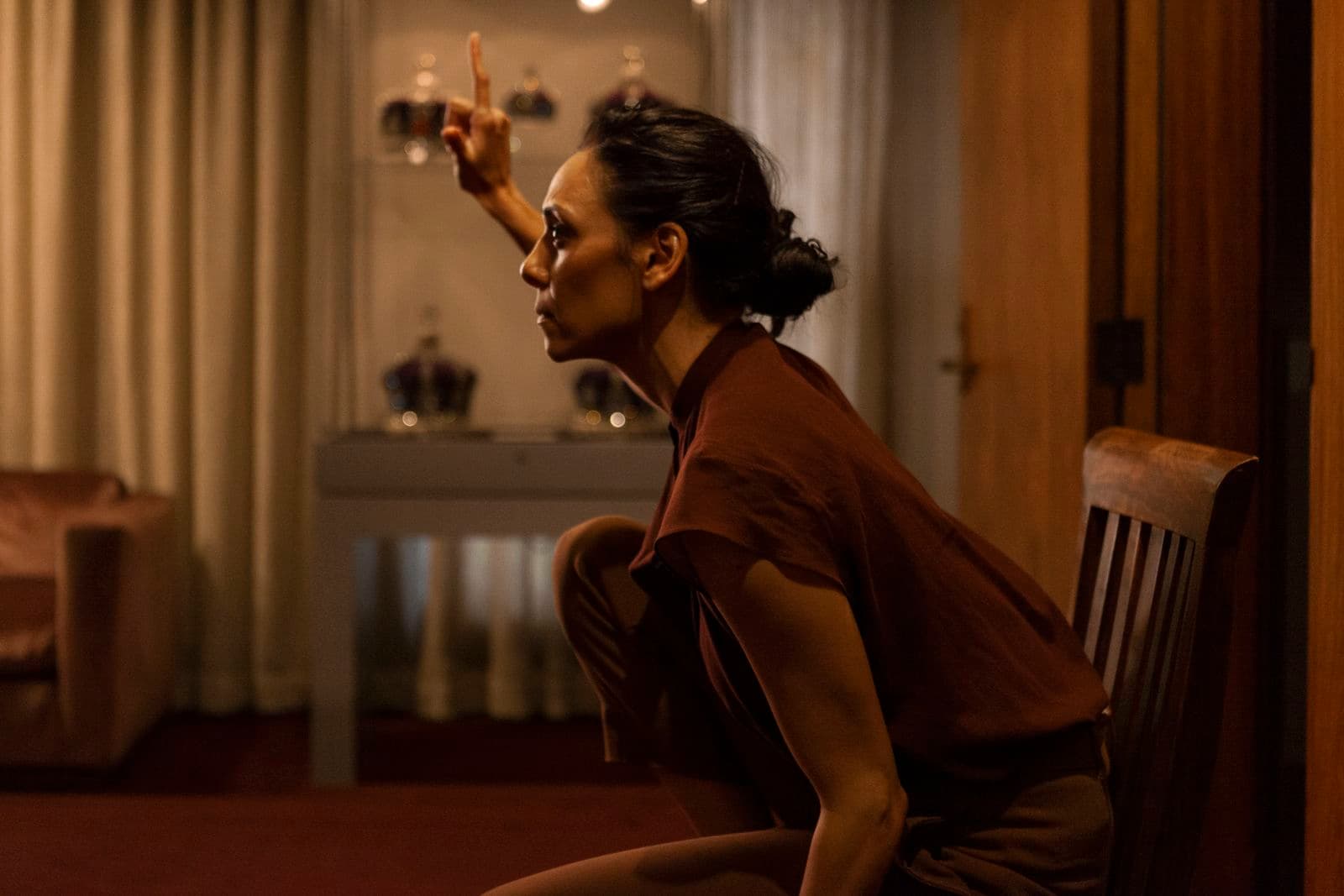 'In ASSEMBLY, I explore the space where communication moves from verbal and written forms to non-verbal, gestural and musical forms.'
About
---
Angelica Mesiti's videos are portraits that consider how communities are formed through shared movement and communication. A leading voice of her generation, she represented Australia at the 58th Venice Biennale with the three-channel video installation ASSEMBLY.
In ASSEMBLY, Mesiti probes the nature of connection. She uses a stenographic machine to transpose into shorthand Australian writer David Malouf's To Be Written in Another Tongue (1976). These notes become the basis of a musical score by Australian composer Max Lyandvert and a dance performance by the First Nations choreographer Deborah Brown. In the work, these are performed by musicians and dancers who represent the many ancestries that make up contemporary Australia.
Project 3: Angelica Mesiti: ASSEMBLY was commissioned by the Australia Council for the Arts on the occasion of the 58th International Art Exhibition, La Biennale di Venezia. Courtesy of the artist and Anna Schwartz Gallery, Australia and Galerie Allen, Paris, and is a Know My Name project.