Rauschenberg & Johns
Significant Others
Touring Exhibitions
Cairns Art Gallery, QLD
9 Sep – 19 Nov 2023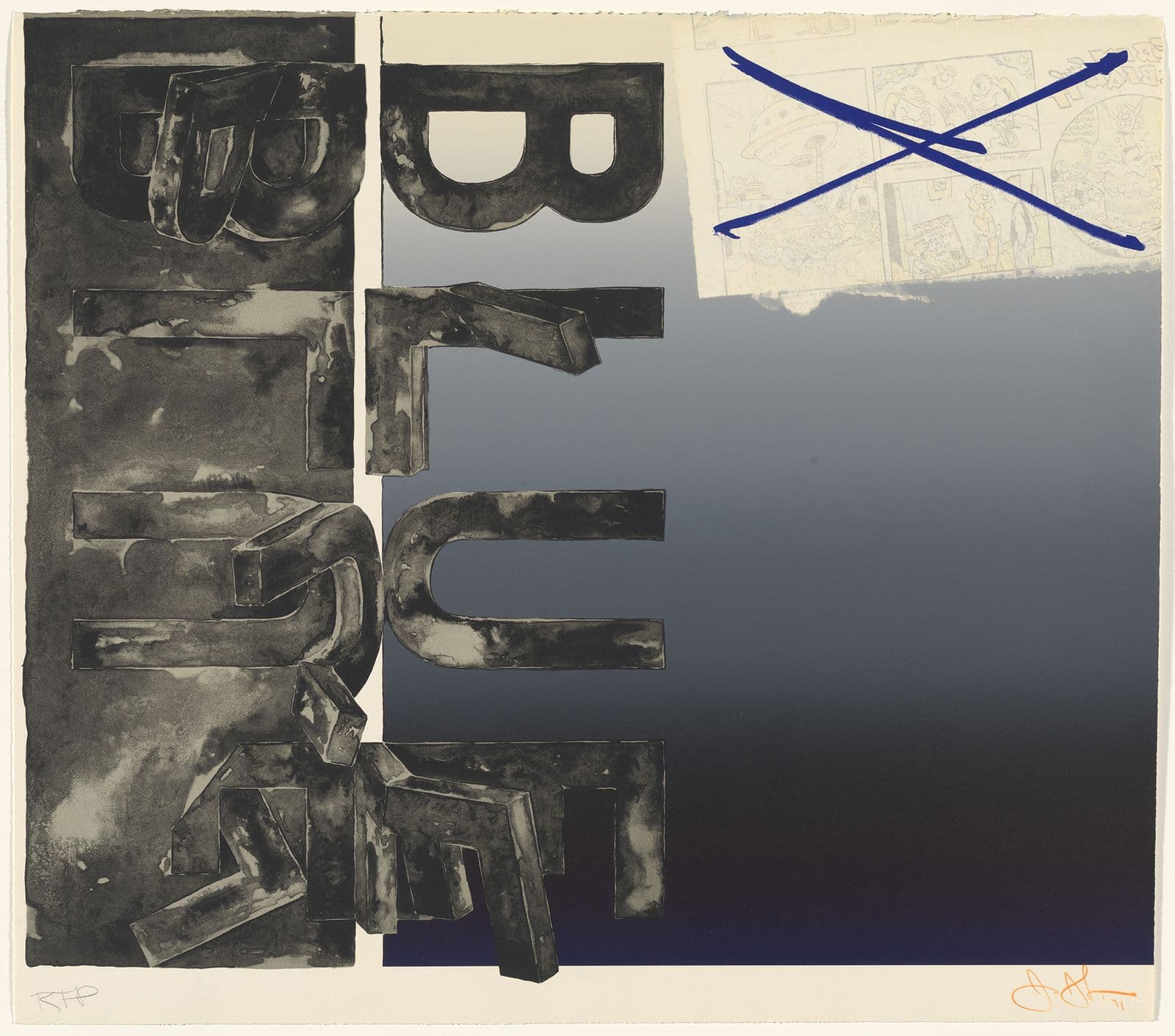 'Jasper and I used to start each day by having to move out from Abstract expressionism. We were the only people who were not intoxicated with [them].'
About
---
In the early 1950s, at the height of the Abstract Expressionist movement, a new avant-garde began to emerge from a relationship between two young artists. From their run-down New York studios, Robert Rauschenberg and Jasper Johns began a private creative dialogue that introduced everyday signs, objects, and media into their work, collapsing the distinction between art and life. While their relationship would end after seven years, their art would continue to radiate the new ideas of their creative exchange.
This exhibition will draw upon the National Gallery's Kenneth Tyler Collection of prints with works by both artists produced between 1967 and 1973, and holdings of key works by their predecessors and contemporaries.
Curator: David Greenhalgh, Kenneth E Tyler Assistant Curator, Prints and Drawings.
Dates & Venues
National Gallery of Australia, ACT
11 Jun 2022 – 29 Jan 2023
Touring dates
2023/2024
Araluen Arts Centre, NT
11 Mar – 14 May 2023
Ipswich Art Gallery, QLD
3 Jun – 30 Jul 2023
Cairns Art Gallery, QLD
9 Sep – 19 Nov 2023
Museum of Art and Culture yapang Lake Macquarie, NSW
9 Dec – 4 Feb 2024
Digital Publication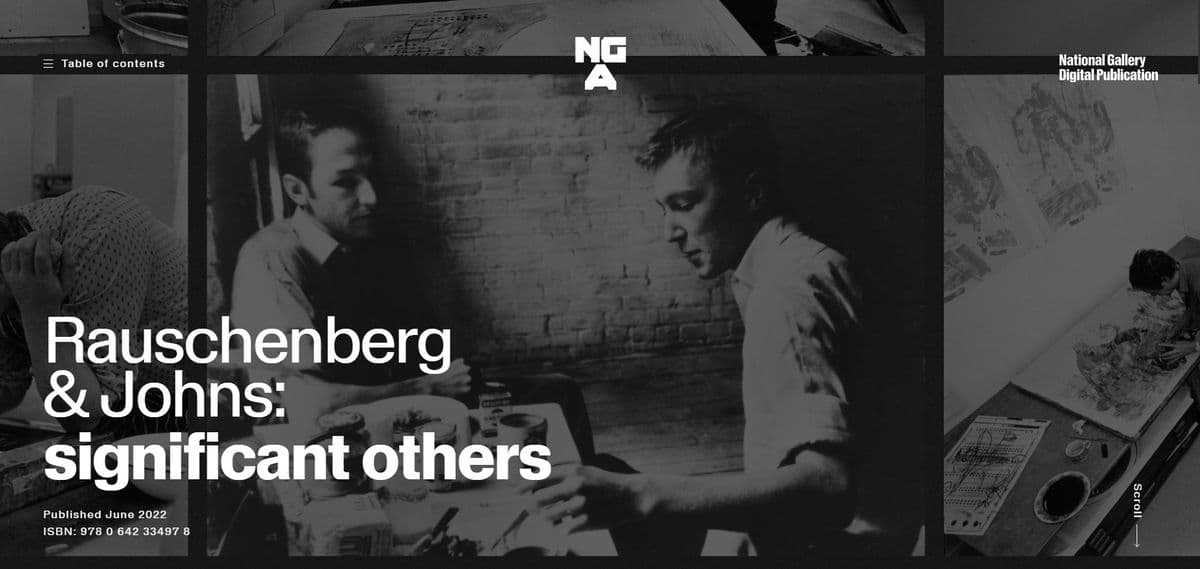 In 1953, on the corner of a New York City street, Robert Rauschenberg (1925–2008, United States) met Jasper Johns (b 1930, United States). These two young artists fell in love at a time when it was illegal to be in a same-sex relationship. It was also a time when New York's artistic culture was dominated by Abstract Expressionism, an art movement of expressive gestures arising from the self or inner psyche. Not wanting to publicly expose their feelings and desires through art, Rauschenberg and Johns began a private creative dialogue, introducing everyday signs, objects and media into their work to create a distinctive, coded visual style. While their relationship would end in 1961, this formative exchange resonated throughout their lives and art. They became two of America's most celebrated artists of the twentieth century.
In the late 1960s both Rauschenberg and Johns worked with celebrated printmaker Kenneth Tyler to create groundbreaking works in lithography and screenprint. Their experimental engagement with print processes made them important figures in the revival of printmaking in the United States. Expanding on ideas developed in their private creative dialogue, Rauschenberg and Johns helped reshape American printmaking.