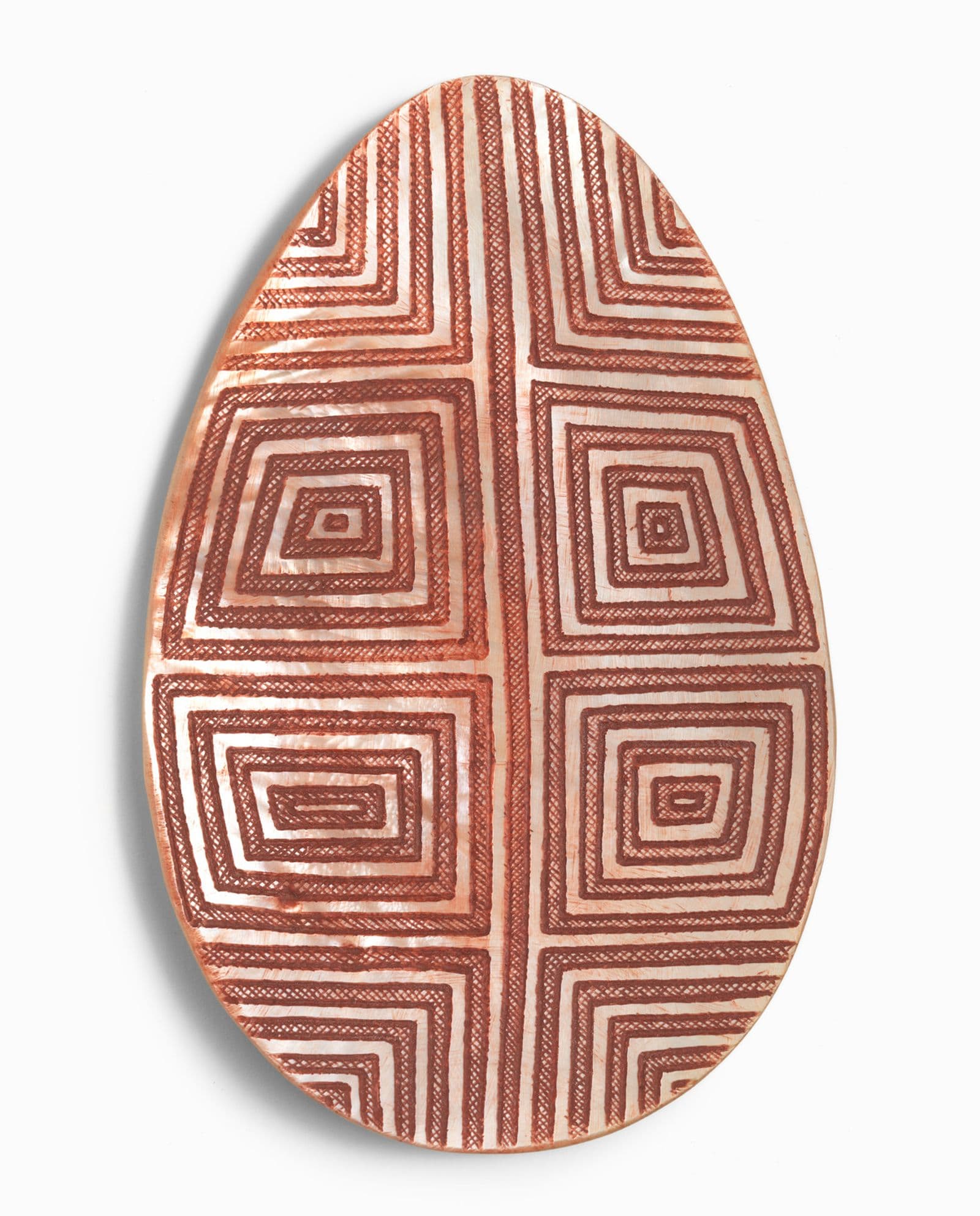 enduring

adjective

lasting; permanent.
Trade, cultural exchange and relationships with neighbouring clans established important inland networks across Country; well-travelled cultural tracks also known as songlines. Traditionally, these networks were used for the exchange of goods, ceremonial material and women for marriage, and for the passage of people through others' Country. Now, however, access to new technology and economics have replaced the old ways and networks and communities have adapted to new ways of trading, including the global trade of goods, services and art, which has refined artists' practices and extended their reach.
There is a long history of trading relations and encounters by sea between Aboriginal and Torres Strait Islander people in Australia and other countries. These exchanges have been with people from Papua New Guinea and Zenadth Kes/Torres Strait Islands, Chinese and Macassan trepang fishermen, and the Dutch and Spanish in the 1600s in Western Australia and Zenadth Kes/Torres Strait Islands. Later, there were exchanges with Chinese goldminers, Japanese pearlers and British colonisers throughout the mainland. Each was a different type of relationship with vastly different impacts.
Introduced art techniques, materials and methodologies have changed Indigenous peoples' artistic expression. Many continue to utilise cultural knowledge in their works, some still practice traditional production, while others innovate traditional designs or methods to explore new ways of telling their stories.
Sebastian Arrow
'I am aware that every mark is weighted with significance, of what it is to be part of a community and carry culture forward. These are tangible links to my ancestry other than my generic lineage, and they evoke powerful feelings of connectedness and belonging.'
Sebastian Arrow is a Yawuru man born 1994 in Rubibi/Broome, Western Australia. The word riji, meaning shell, derives from the Bardi language. Riji are associated with water, spiritual powers and healing. The patterns of interlocking designs symbolise cultural stories.
Arrow has incised marks into pearl shell and pushed natural earth pigment, a mixture of ochre and spinifex resin, into the grooves.
Arrow received training from the late Aubrey Tigan, a senior lawman of the Mayala people, in the art of riji preparation and design. Arrow now has responsibility for and permission to reproduce some of the old designs used for law and trading, and during ceremonies.
Look 
Find Rubibi/Broome on a map of Australia.
Research where riji shells are found.
Describe the colours and patterns incised into the shell.
Search riji in the National Gallery's collection online to compare this design with others.
Think
What message do you think this riji is carrying?
Often, pearl shells were prized more than the pearls themselves. Why do you think Arrow and his Ancestors valued pearl shells?
Create
Create your own artwork inspired by your connection to water. Observe and sketch patterns that water makes, such as curved lines left by water washed over the coastline. Repeat this pattern to create your own unique design and story.
Albert Namatjira
'Albert taught all the family to carry on painting. We're trying to teach our younger generation, and our kids, our grandkids. Keep this legacy strong.'
Famous artist Albert Namatjira (1902–1959) worked in a European style using watercolours. He was a Western Arrarnte person, raised on the Ntaria/Hermannsburg Lutheran Mission west of Mparntwe/Alice Springs. Quarta Tooma – Quarta Tooma/Ormiston Gorge is part of his Ancestral homelands.
Namatjira painted coded expressions of cultural sites and sacred knowledge. Detailed knowledge of what the land contains is learned in successive stages through ceremony, song, anecdote and contact.
Namatjira's first solo exhibition in 1938 sold out. His art brought money and fame but not legal rights—he wanted to set his family up by leasing a cattle station but couldn't under Australian law. He then tried to buy a house in Mparntwe/Alice Springs. Public outcry in 1957 resulted in the government giving Namatjira conditional Australian citizenship—he was the first Aboriginal person to be granted it, which meant he could vote, own land, enter a hotel and build a house. In 1967, all First Nations peoples obtained citizenship.
Look 
From what angle did Namatjira paint this watercolour?
Find the Tjoritja/McDonald Ranges in the Northern Territory on a map of Australia. Describe how big you think Quarta Tooma/Ormiston Gorge is relative to the desert. What colours, shapes and patterns do you see?
Think 
Do you have a special place? How do you feel when you go there?
What is conditional citizenship? Why do you think Namatjira gained this status?
Create
Look outside your classroom or bedroom window using your hands as a frame. Put your opposite thumb and pointer fingers together to make a frame. Move your arm around to isolate a section of what you can see.
Now sketch what you see with one hand, keeping half the frame with your other hand. Use pencil, chalk and water or watercolour to capture what your eye sees.