Ever Present: First Peoples Art of Australia
Learning Resource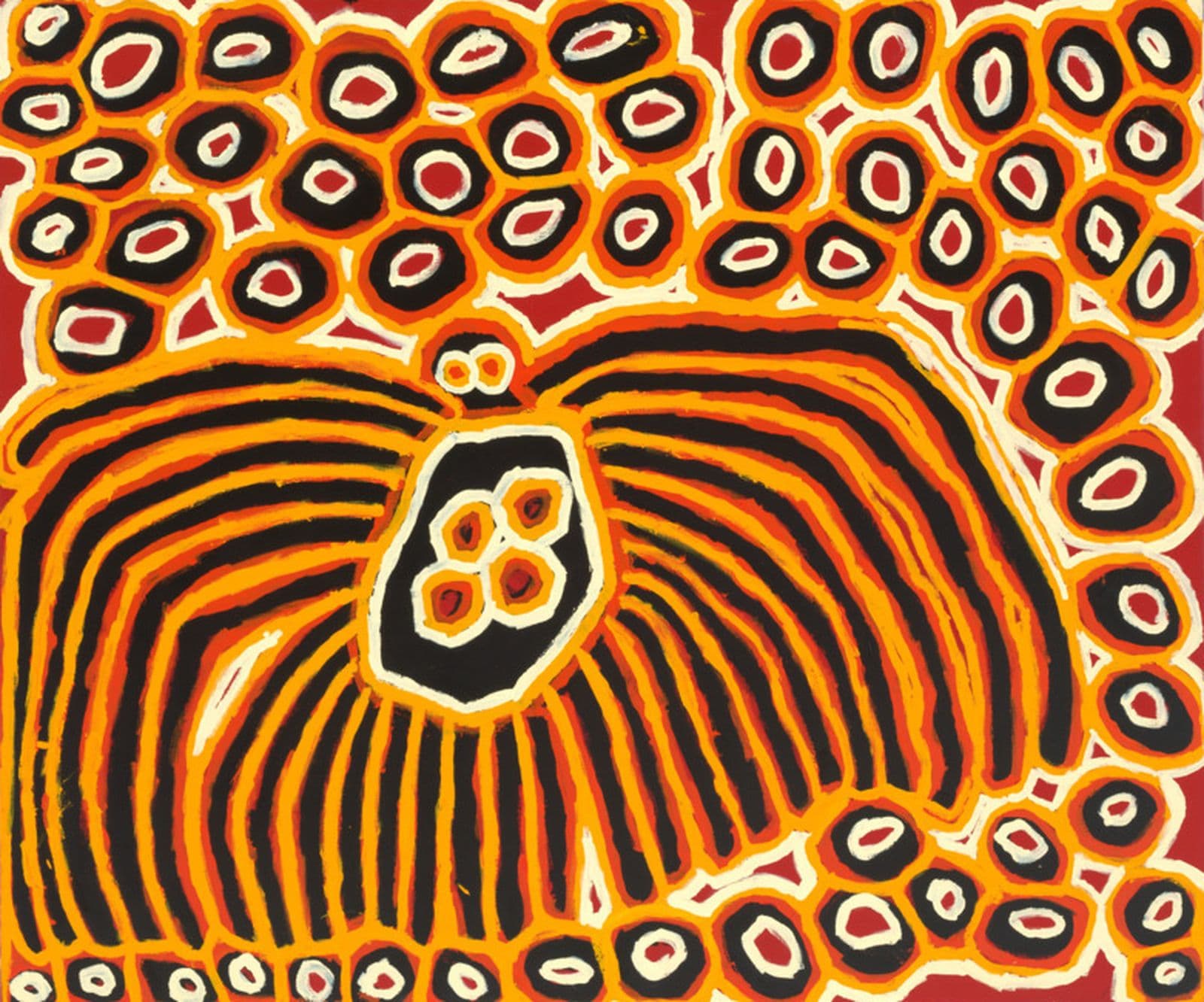 Acknowledgement of Country
The National Gallery respectfully acknowledges we are on the Country of the Ngunnawal and Ngambri peoples of the Kamberri/Canberra region. We recognise their continuing connection to Country and culture, and we pay our respect to their Elders, leaders and artists, past and present. We respectfully acknowledge all Traditional Custodians throughout Australia whose art we care for, whose stories we share, and to whose Country our exhibitions, programs and staff travel.
Cultural Warning
Aboriginal and Torres Strait Islander participants are advised that this resource may contain images or names of artists who have passed away.
Teachers Notes
Drawn from the collections of the National Gallery of Australia and the Wesfarmers Collection of Australian Art, Ever Present: First Peoples Art of Australia is a touring exhibition of Aboriginal and Torres Strait Islander art that celebrates excellence and diversity and speaks of the ever-present artistic and cultural expressions across Australia. The learning resource consists of seven themes that each highlight a number of exhibition artists who explore culture, history, life, identity and truth-telling in various forms.
Teachers and students are encouraged to use the background information to themes, artists and works of art together with the Look, Think and Create prompts and the Artist Activity Sheets to explore creativity, critical thinking and interpretation. The learning resource connects with the Australian Curriculum's Visual Arts learning area and the cross-curriculum priority of Aboriginal and Torres Strait Islander Histories and Cultures; Asia and Australia's Engagement with Asia; and Sustainability. Aboriginal and Torres Strait Islander peoples are also referred to as Indigenous peoples, First Nations peoples and First Peoples. These terms are interchangeable.