John Schaeffer
Vale John Schaeffer AO
1941 – 2020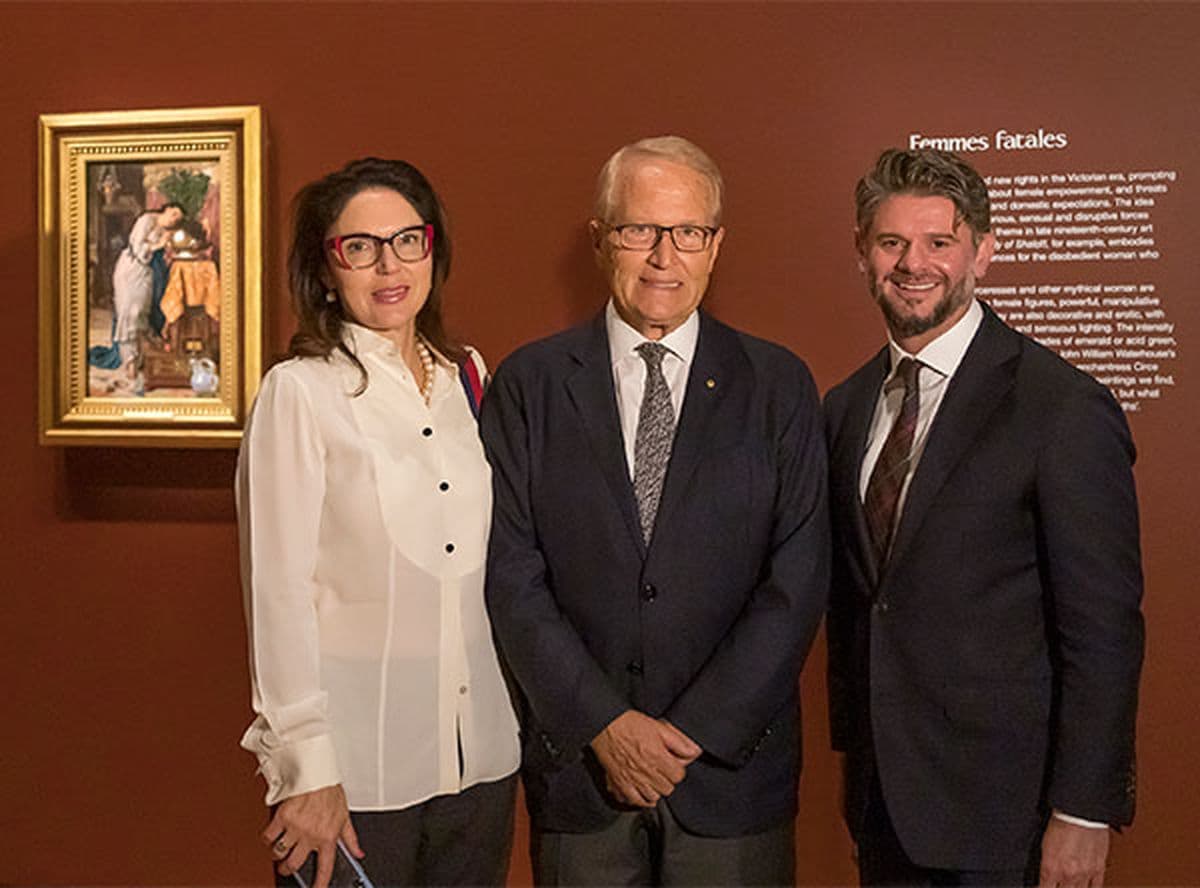 The National Gallery was deeply saddened by the recent passing of great friend and supporter, John Schaeffer AO. Loved and respected by those who knew him, John has left an extraordinary legacy to the people of Australia and the wider artistic community.
John was a true patron of the arts and an icon of the Australian art world. He was unrestrained in his enthusiasm for art and deeply passionate about sharing it with others.
John served as a National Gallery of Australia Foundation Board Director since 2000, and with his partner Bettina Dalton he supported numerous National Gallery campaigns, exhibitions, and acquisitions. Notably, John was a ready supporter of Lucian Freud's After Cézanne 2000, and he and Bettina were amongst an esteemed group of Exhibition Patrons that enabled the 2013 AUSTRALIA exhibition at the Royal Academy of Arts in London.
A collector of Australian art and sculpture, John made his first major art purchase of a Norman Lindsay in the mid-1970s. Following a major exhibition of work by British Pre-Raphaelite artists at the Tate in 1984, John fell in love with their work. He immediately became a major enthusiast and collected significant works such as William Holman Hunt's masterpiece Isabella and the Pot of Basil 1868.
In 2018, John was delighted to loan this iconic painting to the National Gallery's exhibition Love & Desire: Pre-Raphaelite Masterpieces from the Tate, which he and Bettina also supported as Exhibition Patrons.
Not only an avid lover of 19th-century British art, John was also interested in and knowledgeable about film; he was incredibly excited by the National Gallery's 2018 documentary about Jackson Pollock and Blue poles documentary. John understood the potential for film to tell the story of art to new audiences, and together with Bettina, recently supported the National Gallery's newly established Australian Artists Film Fund.
John was a great supporter of many cultural institutions across the nation, a former trustee of the Art Gallery of New South Wales, he was also a Founding Benefactor of the National Portrait Gallery, where he served as a Board Director from 2000 to 2005.
His generosity to these organisations included many gifts of works of art from his own collection. John was also a committed patron for living artists such as Barbara Tribe, whose work will be included in Know My Name: Australian Women Artists 1900 to Now; a project he and Bettina have supported as Exhibition patrons.  
John was truly a great friend of the National Gallery of Australia. He believed in the Gallery's place as central to the evolution of Australia's cultural voice. John's legacy will continue, and he will always be remembered. Our deepest sympathies are with Bettina and his family.