Film Premiere: Nyctinasty
with artist & film-maker Hayley Millar Baker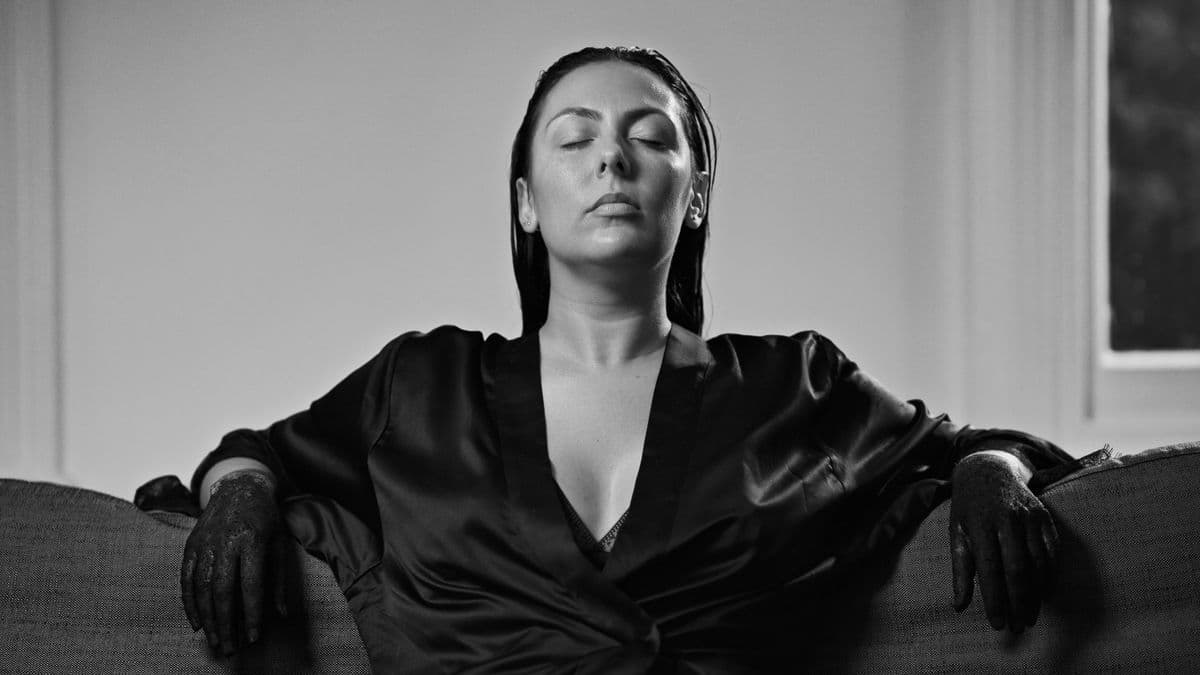 Join us in the James Fairfax Theatre for the premiere screening of Nyctinasty (2021) with artist and film-maker Hayley Millar Baker, Gunditjmara and Djabwurrung peoples.
Nyctinasty is a fictional narrative that builds upon the artist's lived experience of connection to spirits and Ancestors. The film's protagonist, played by Millar Baker, prepares for nightfall by bathing, tending a fire and applying charcoal to her skin, acts that continue ceremonial traditions of caring for the body and spirit after death.
Shot in black and white, the film draws on the cinematic vocabulary of horror films. While the spirits in this genre often have ill-intent, the forces in Nyctinasty are ambiguous, presented as part of the daily reality of the protagonist's life.
Presented as part of the Ceremony Opening Weekend.