4th National Indigenous Art Triennial: Ceremony
Touring Exhibition
Samstag Museum of Art, SA
18 Oct – 11 Nov 2023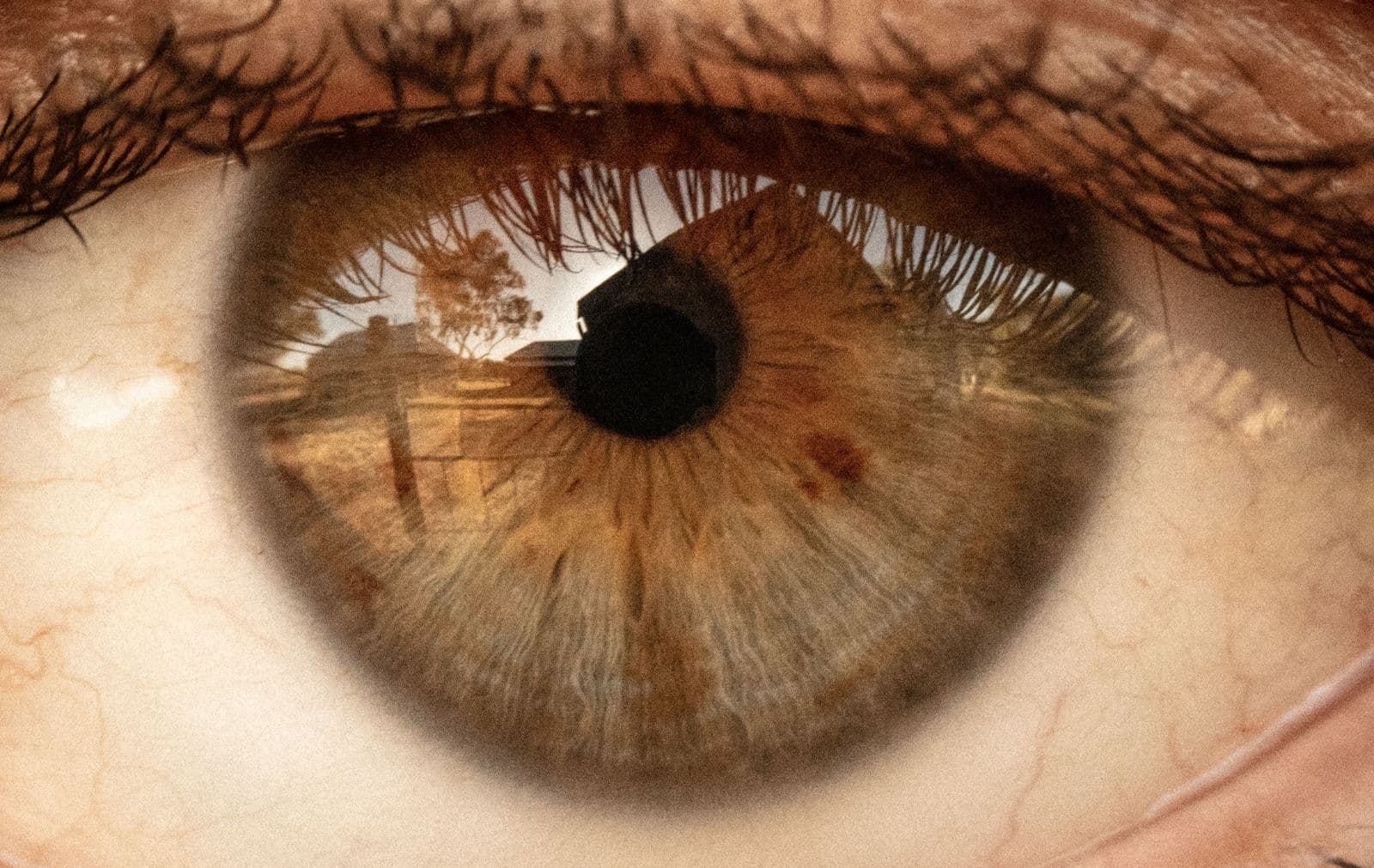 'Ceremony is testament that our culture has survived – not only over the many thousands of years but, particularly, the last couple of hundred years – because of its capacity for innovation and adaptability.'
About
---
Ceremony remains central to the creative practice of many Aboriginal and Torres Strait Islander artists. This exhibition and program of events will animate and heal to reveal how ceremony is at the nexus of Country, of culture and of community.
From the intimate and personal to the collective and collaborative, ceremonies manifest through visual art, film, music and dance. Ceremonial practice has a performative element. At its heart is the concept of iteration, the artist's conscious engagement with what has come before. Iteration can be expressed in the painted minutiae of tali (sandhills) or the click of a shutter.
The Triennial is the National Gallery's flagship exhibition of contemporary Aboriginal and Torres Strait Islander art. The National Indigenous Art Triennial is made possible through the continued generosity of the National Gallery's Indigenous Arts Partner Wesfarmers Arts and key philanthropic supporters.
Curator: Hetti Perkins, Arrernte and Kalkadoon peoples, Senior Curator-at-large, with National Gallery Curators
The Artists
Robert Andrew Yawuru people
Joel Bray Wiradjuri people
Kunmanara Carroll Luritja and Pintupi peoples
Penny Evans K/Gamilaroi people
Robert Fielding Western Arrernte and Yankunytjatjara peoples
Nicole Foreshew Wiradjuri people and Boorljoonngali Gija people
Margaret Rarru Garrawurra and Helen Ganalmirriwuy Garrawurra Liyagawumirr-Garrawurra peoples
Dr Matilda House and Paul Girrawah House Ngambri (Walgalu) – Wallaballooa (Ngunnawal) – Pajong (Gundungurra) – Wiradjuri (Erambie) peoples
Hayley Millar Baker Gunditjimara and Djabwurrung peoples 
Mantua Nangala Pintupi people
S.J Norman Wiradjuri people
Dylan River Kaytetye people
Darrell Sibosado Bard people
Andrew Snelgar Ngemba people
Joel Spring Wiradjuri people
James Tylor Kaurna people
Yarrenyty Arltere Artists: Marlene Rubuntja, Western Arrarnta people, Trudy Inkamala, Western Arrarnta and Luritja peoples, Dulcie Sharpe, Luritja and Arrernte peoples, Rhonda Sharpe, Luritja people, Roxanne Petrick, Alyawarre people, Nanette Sharpe, Western Arrarnta people, Sheree Inkamala, Luritja, Pitjantjara and Western Arrarnta peoples, Rosabella Ryder, Arrernte people, Louise Robertson, Walpiri people, Cornelius Ebatarinja, Western Arrarnta and Arrernte peoples
Tangentyere Artists: Betty Conway, Pitjantjatjara people, Nyinta Donald, Pitjantjatjara people, Sally M. Mulda, Pitjantjatjara and Luritja peoples, Majorie Williams, Western Arrarnta people, Lizzie Jako, Pitjantjatjara people, Grace Robinya, Western Arrarnta people, Doris Thomas, Luritja people
Gutiŋarra Yunupiŋu Gumatj people
Audio Tour
Listen to Ceremony artists as you move through the exhibition on the free Audio Tour.
Access the tour on your device without needing to download an app. Don't forget to bring your headphones when visiting the Gallery.
Publication
The 4th National Indigenous Art Triennial: Ceremony digital exhibition publication is the first of its kind for the National Gallery of Australia. Available on any device, the digital publication brings Ceremony to you, wherever you may be.
With more than 35 First Nations artists featured in the exhibition, the artist's voice is front and centre in this digital publication, where you can hear directly from the artist about their practice, about what drives them to make art and what role ceremony plays in their life.
Travel to the artist's Country via sumptuous moving image postcards, and explore their artworks through install, process and studio photography. Each artist's page also includes a description of their new commission and the artist's biography.
Curated by leading Arrernte/Kalkadoon curator Hetti Perkins, the fourth iteration of the National Gallery's landmark Triennial explores "the prevalence of ceremony as a forum for artmaking today in First Nations communities" through the processes of iteration, activism, history and caring for Country. Perkins describes her approach as "inclusive … one that's founded on listening, making sure that people who don't have a voice can have one". From performance and the moving image, to painting, photography, sculpture and immersive installations, Ceremony articulates the central role of art and artists in connecting community, culture and Country: "Our people still hold our ceremonial practices close. They are part of our everyday lives".
Dates & Venues
National Gallery of Australia, ACT
26 Mar – 31 Jul 2022
Touring dates
2022/2023
The University of Queensland Art Museum (UQ), QLD
27 Aug – 26 Nov 2022
Shepparton Art Museum, VIC
17 Dec 2022 – 26 Feb 2023
Araluen Arts Centre, NT
25 Mar – 11 Jun 2023
Samstag Museum of Art, UniSA, SA
18 Oct – 11 Nov 2023
2024
Western Plains Cultural Centre, NSW
20 Jan – 12 May 2024
History
The National Indigenous Art Triennial is the National Gallery's flagship exhibition series. Led by a First Nations curator, the exhibition brings together commissioned work by established and emerging First Nations artists from across Australia, creating an important platform for art and ideas.
Since the Triennial's inception in 2007, more than 100 Aboriginal and Torres Strait Islander artists have had their work presented at the National Gallery.
Defying Empire 2017
Identity, racism, displacement, Country, nuclear testing, sovereignty and the Stolen Generations were explored across many media in the third Triennial. National Gallery Curator, Aboriginal and Torres Strait Islander Art, Tina Baum, Larrakia, Waradaman, Karajarri peoples stated: 'We defy: by existing; by determining our identity; by asserting our histories; our culture; our language; by telling our stories, our way; by being one of the oldest continuous living cultures in the world.'
unDisclosed 2012
The spoken and the unspoken, the known and the unknown, what can be revealed and what cannot were explored in the second Triennial curated by Carly Lane, Kalkadoon people. As one review stated, 'There is beauty in the works [Lane] has brought together, and contention too. Her premise: Indigenous people have been marginalised and are still suffering from the effects of that effacement; their task now is to claim and proclaim their identity, but also to manage their culture, to present it and to control its presentation.'1
Culture Warriors 2007
Advancing First Nations art and perspectives across the collection and program was the vision for the first Triennial curated by Brenda L Croft, Gurindji, Malngin, Mudburra peoples. The opening coincided with two significant anniversaries: the 1967 referendum—where non-Indigenous Australians voted overwhelmingly to count Aboriginal and Torres Strait Islander people in the census for the first time as citizens—and the establishment of NAIDOC (National Aboriginal and Islander Day Observance Committee). Today, NAIDOC Week celebrations are held across Australia each July to celebrate the history, culture and achievements of Aboriginal and Torres Strait Islander peoples.
Support Ceremony
With your help, we will be able to realise the ambitions of the Triennial and continue to champion the work of Australian artists, both through the exhibition and a dynamic program of events and publishing initiatives. Make a tax-deductible donation today – anything you can give will make a difference.
Supporters
The National Indigenous Art Triennial is made possible through the support of corporate partners and key philanthropic supporters.