Grace Cossington Smith
Creator Profile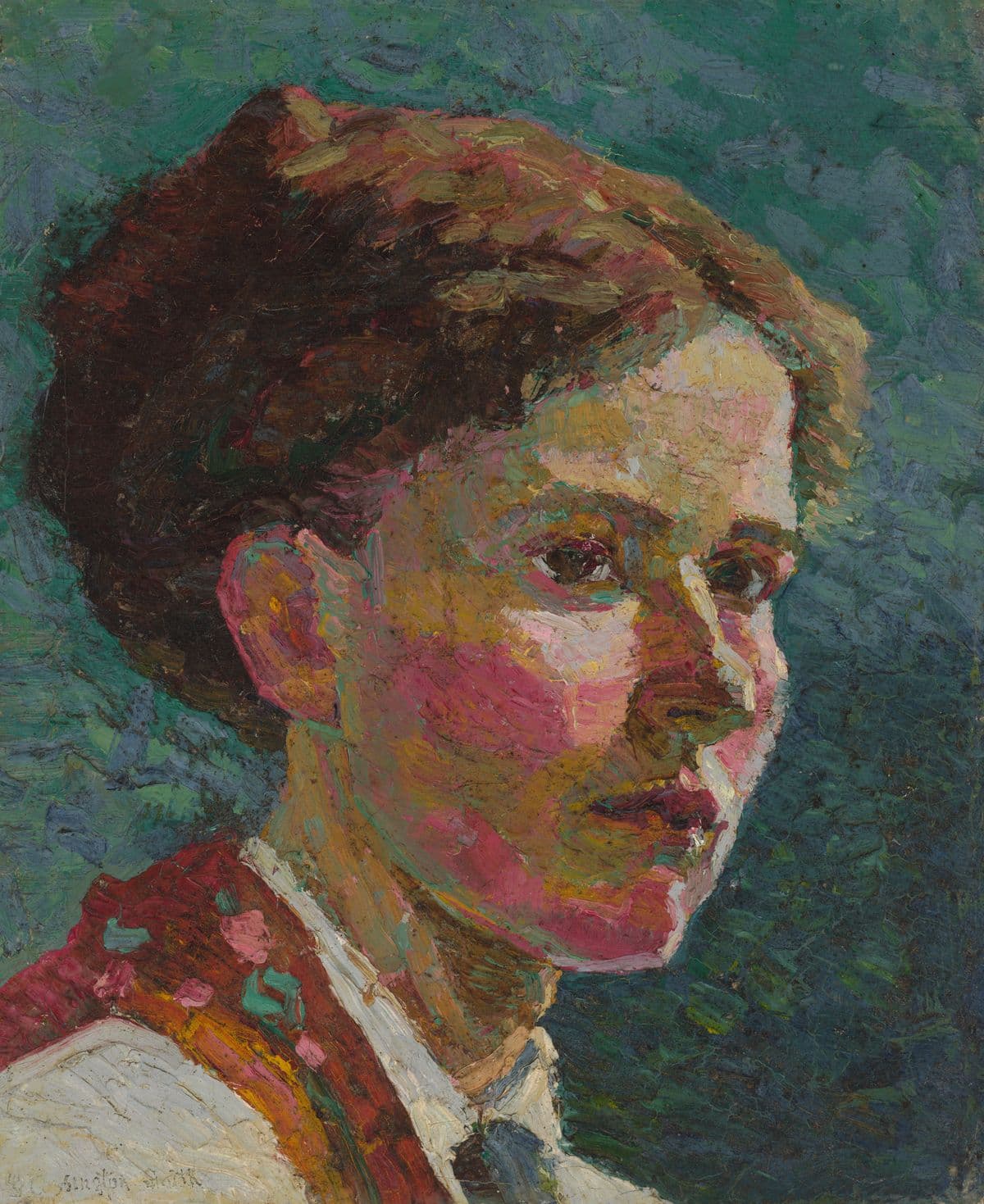 Born

1892

Place of birth

Gadigal Nura/Sydney

Died

1984

Place of death

Gadigal Nura/Sydney


'I saw things as a pattern expressed in colour. It was quite a natural thing. I didn't force myself to do it… I believe you've got to have a feeling about what you want to paint. It's half unconscious, but you do know what you don't want to do.'
Grace Cossington Smith was a key figure in early expressions of modernism in Australia and her art is informed by her keen interest in European and British Post-Impressionism. In 1926 Cossington Smith joined the Contemporary Group with Thea Proctor, Grace Crowley, Ralph Balson, Roland Wakelin and other modernists, showing with them over many years.  A brilliant colourist, she famously noted: 'My chief interest … has always been colour, but … it must be colour within colour, it has to shine, light must be in it.'
Among her greatest works are those reflecting her close connection with nature, her engagement with Gadigal Nura/Sydney and the building of the Harbour Bridge, and her luminous transformations of the interiors of her home. The Gallery's collection includes a large number of Cossington Smith's sketchbooks which convey the importance of drawing to her artistic practice.
In Interior in yellow 1962–64, Grace Cossington Smith sought to attain colour vibrant with light. Although the room was not particularly bright, the artist was taken by the soft yellow walls which she wanted to amplify, the title highlighting her love of yellow as 'the colour of the sun!'1 This idea sets the tone for the rainbow palette painted in fragmented shimmering brushstrokes to convey a revelatory feeling beyond literal depiction. 'It was a very exciting thing to do', she remarked, '… the sunlight did not come in in a definite way but the whole room seemed to be full of light, which is what I want to do more than the actual sunlight.'2
In Cossington Smith's early drawings of architectural spaces, doorways became apertures of light. Colour came later. She visited the United Kingdom in 1912 where she saw works by British Post‑Impressionists and was impressed by their non‑literal approach to colour. When she came back to Sydney, her art teacher Anthony Dattilo Rubbo remarked, 'I can't understand how you've kept off painting for so long, because you have such a wonderful colour sense'.3
At home, Cossington Smith discovered to her delight that her father had built her a little studio in the garden while she was away. She had a room of her own—a place to experiment with new ways of working. Her small painting Van Gogh's room 1916 with its intense palette and colour notations reveals her awareness of the emotive potency of colour. She was also fascinated by Beatrice Irwin's The new science of colour (published in 1916), in which the author noted that colour was 'the very song of life and the spiritual speech of every living thing'.4
Cossington Smith was interested in the spiritual dimensions of colour. Some of her interiors of the 1950s were painted in muted tones as though the private space of a bedroom was to be approached quietly, without fanfare. By the time she painted Interior in yellow, begun when she was 70 years of age, she threw caution to the wind. She was still living in the family home, and the bedroom which she occupied for 25 years had been that of her parents. It was a place of memory brought ravishingly to light on the canvas—the interior and exterior connecting through reflections in the cupboard mirror.
Before Cossington Smith finished the painting she fell and broke her hip, so the final stages were completed after her recovery. In 1964 she may outwardly have appeared as a frail elderly lady of Turramurra. Yet, looked at objectively, Interior in yellow conveys her inner strength to create a work of confidence and dazzling colour that was well and truly at home in the context of the vibrant energy of the 1960s.
Deborah Hart, Head Curator, Australian Art.
Excerpted from the Know My Name publication (2020).
Cossington Smith quoted in Daniel Thomas, 'Inside Cossington', in Deborah Hart (ed), Grace Cossington Smith, National Gallery of Australia, Canberra, 2005, p 157.
As above.
As above, p 11.
Beatrice Irwin, quoted in Hart, p 19. Bruce James noted that Cossington Smith's sense of mysticism grew from the Anglican Church rather than any specific attraction to theosophy that underpinned Irwin's writing. However, her fascination with new ways of thinking about the capacities of colour to affect states of being were of great interest and she transcribed Irwin's text virtually in full. See Bruce James, Grace Cossington Smith, Craftsman House, Roseville, pp 66–67.
Works by Grace Cossington Smith