How to fly Brancusi's Birds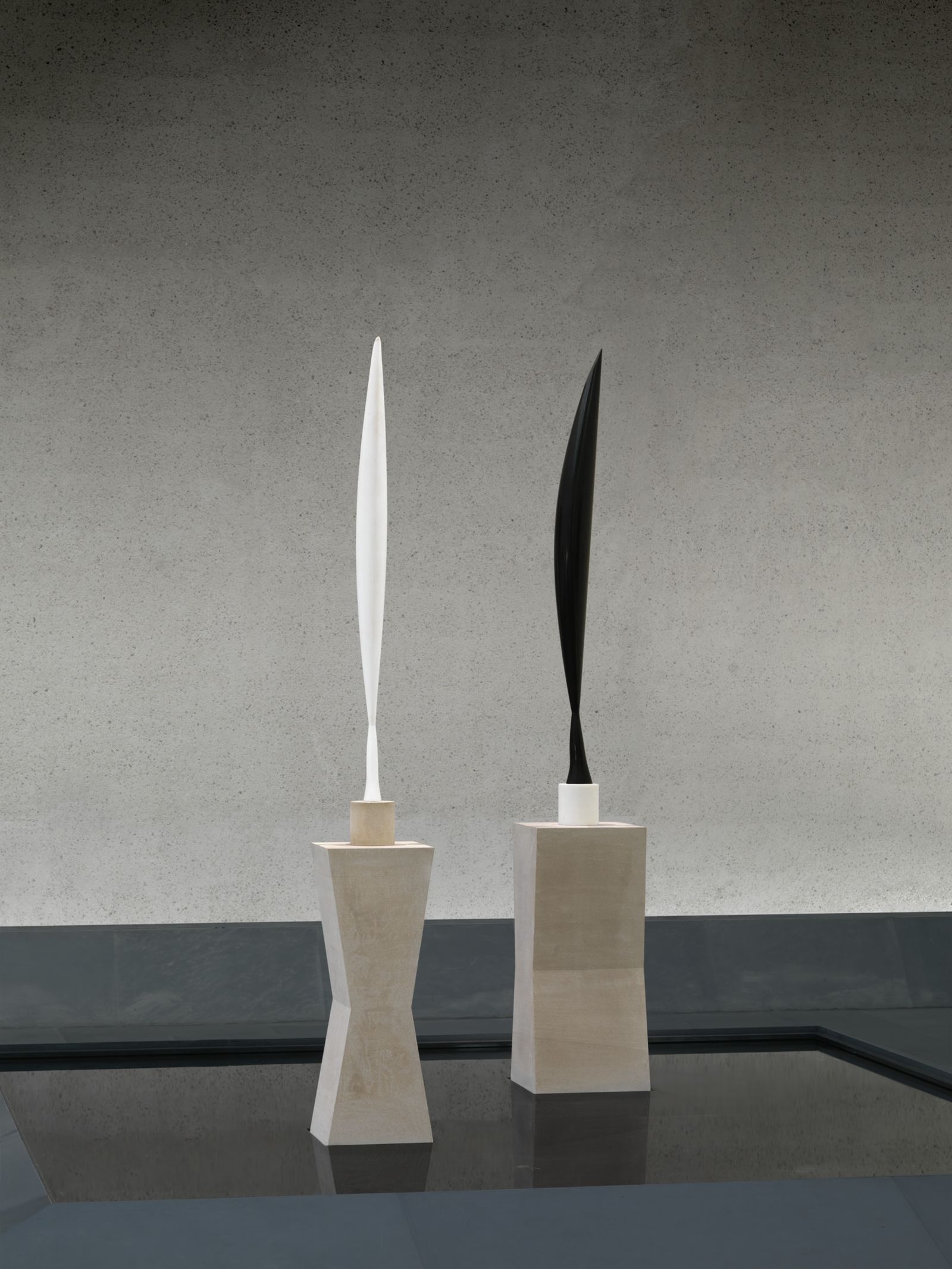 Installing Birds in space by CONSTANTIN BRANCUSI is a complex, delicate procedure, writes National Gallery Conservator, Objects, BEATA TWOREK-MATUSZKIEWICZ.
'Brancusi's Bird in space, for me, is one of the most compelling works in the collection — and, arguably, the best the artist ever made. Its scale and magnitude is magical; it transports you somewhere else.'
Brancusi's L'Oiseau dans l'espace [Birds in space] are masterpieces. Made between 1931–1936 for the Maharaja of Indore, they are the culmination of a long series of sculptures based on themes of birds and flight. Significantly, the National Gallery's Birds in space are the biggest marble sculptures of the series which – unlike others – survived without sustaining any major damage. Birds in space are made of polished marble, each constructed from two pieces of stone joined at the waist with a stainless-steel dowel. This area is extremely fragile with numerous cracks, with a thin layer of stone surrounding the metal rod.
The Birds in space's construction – a heavy top joined to a small and thin bottom – makes these sculptures very fragile and difficult to move. For this reason, these sculptures had not been relocated since their original installation in 1982 until 1995. A special system was devised in 1995 to rigidly hold and secure each of the Birds during their deinstallation and journey through the building. A frame with a collar immobilises the sculpture on its base while a custom-made fibreglass shell encapsulates and secures the work of art.
Each installation/deinstallation takes several weeks and requires a team of highly skilled and specialised conservators, technicians, and art installers.
Art & Artists
Featured
L'Oiseau dans l'espace [Bird in space]
c.1931-36