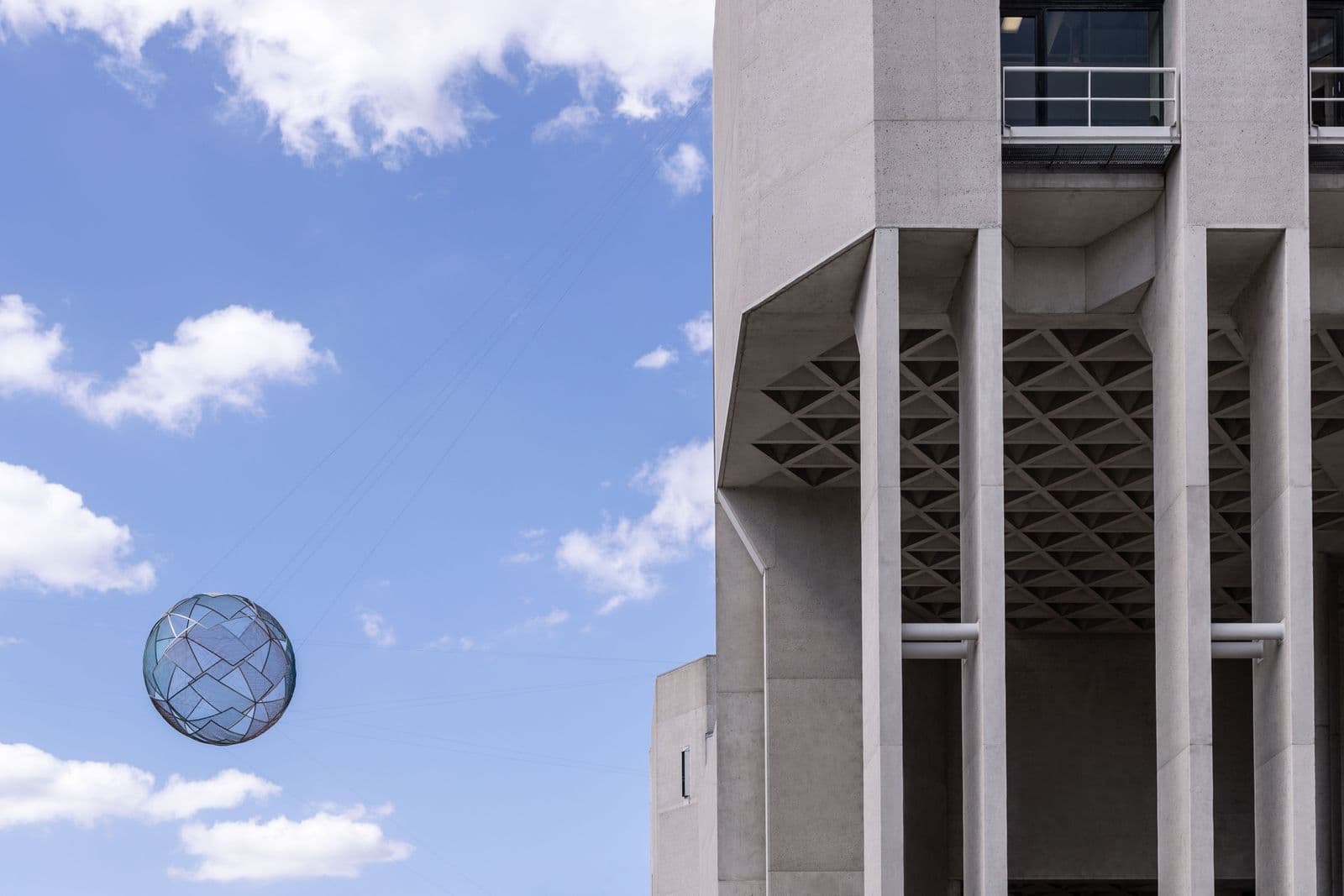 "The design of the Gallery building has a peculiar inquisitiveness that combines the adventure of its planned communication with geometric logic."
Designed to be 'an expression of the national character', the iconic National Gallery of Australia building is a bold combination of the sculptural and the functional.
In 1967, Prime Minister Harold Holt announced that a new gallery would be built in Canberra to house the national collection. Edward Madigan Torzillo and Partners was chosen to design the building, with esteemed architect Col Madigan to lead the team.
After much deliberation, the site on the banks of Lake Burley Griffin, a part of the newly-formed Parliamentary Triangle was chosen. Construction began in 1973 and was completed in 1981, before being officially opened by Her Majesty Queen Elizabeth II in 1982.
The striking Brutalist edifice features sweeping bush-hammered concrete surfaces surrounded by gardens. From the outset, the challenge in designing the gallery was the need to balance public display with conservation, as well as accommodating staff and facilities for educational programs. The result is a layout based on a spiral progression of galleries spread across three floors and the entrance level. The soaring cathedral-like rooms on the first floor give way to more intimate galleries, complete with parquetry floors, on the upper levels.
Construction began on the first major extension to the existing building in 2007. Designed by Andrew Andersons AM of PTW Architects, the extension – which included improved accessibility alongside new additions such as Gandel Hall – was opened in 2010. Importantly, the eleven new galleries dedicated to Aboriginal and Torres Strait Islander Art are the first in Australia designed specifically for this purpose. The six hundred works of art on display, from a collection of over 7,500, reflect the richness and diversity of Indigenous artistic practice across the country.
The National Gallery of Australia acknowledges its proud role as custodian of a significant heritage-listed public building and gardens and is committed to enhancing the building to remove barriers to access, meeting the needs of all visitors.