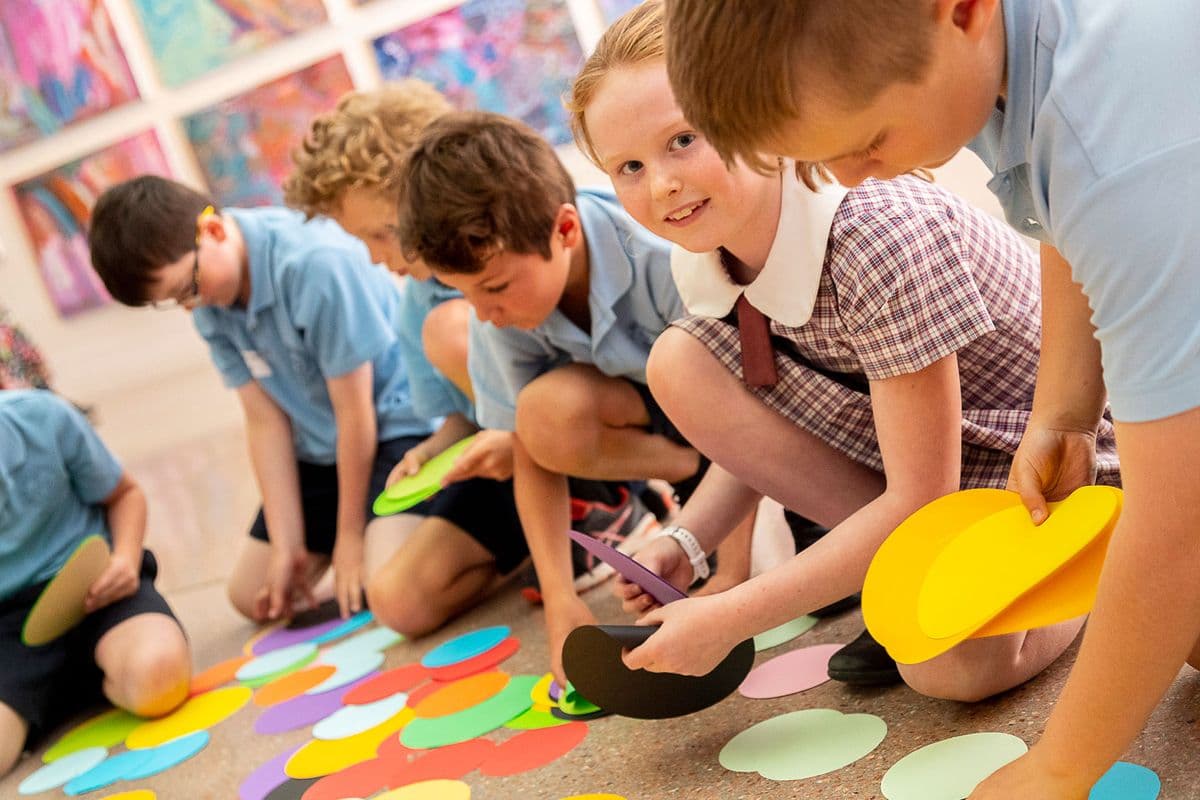 About
Preparing for your onsite visit will ensure a more rewarding experience for all — we offer guidance on what to do before, during and after school visits.
Can't come in? Bring the Gallery and the collection into the classroom with our range of digital excursions. We offer ideas to support independent student learning, as well as a range of resources linked to the Australian Curriculum.
For education groups planning an onsite or online visit, bookings are essential and can be made via Book Canberra Excursions. Note bookings are required for all school groups, whether on a self-guided visit or participating in a facilitated program. We recommend booking at least four weeks in advance.
Need suggestions on what to see on your self-guided tour? Call +61 2 6240 6519 or email groupbookings@nga.gov.au.
If your students have access needs, please let us know and we will work to support you.
Go to our Visit page for general information about visiting the Gallery, and please read our COVID-19 Safety Plan for Visiting Groups before planning your excursion.
Visiting Resources
Primary Pre-Visit Prep Pack (Preschool – Year 6)
Secondary Pre-Visit Prep Pack (Year 7–12)
Social Story
This social story supports students on the autism spectrum visiting the Gallery and was created in consultation with Marymead Autism Centre ACT.