Betty Churcher AO – still excellent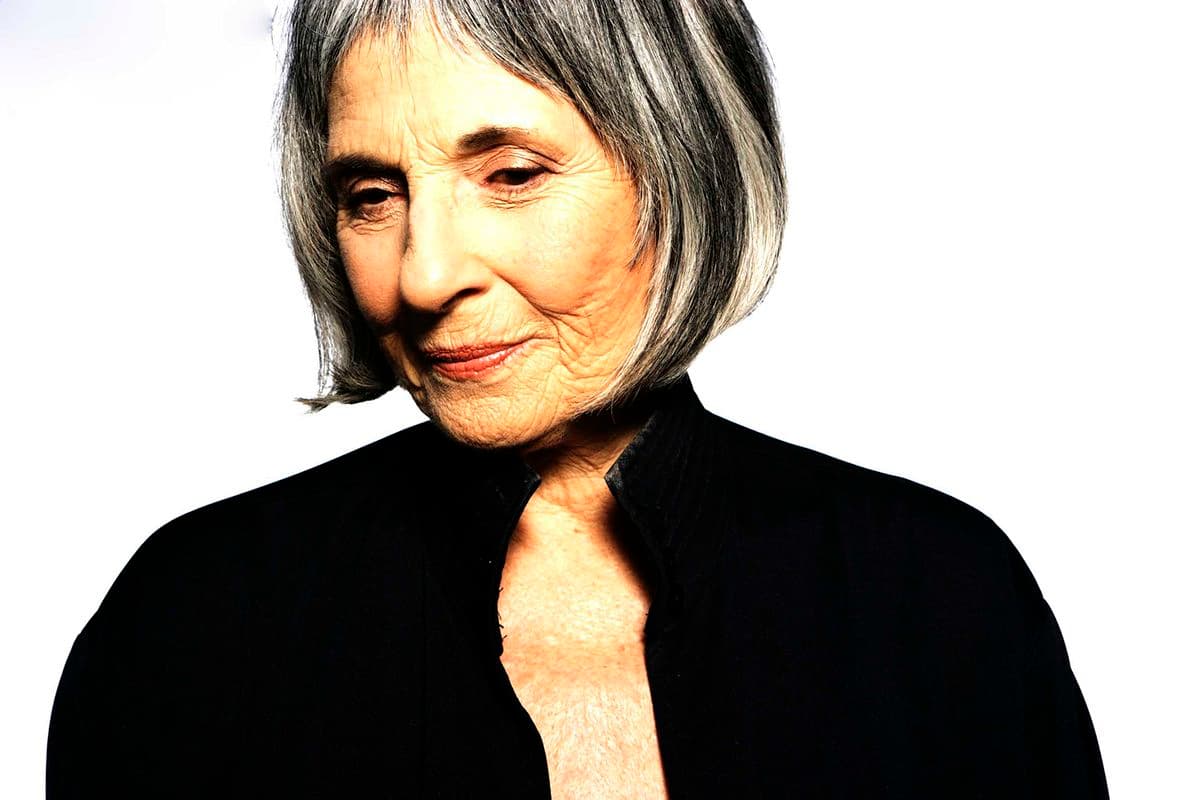 'I throw every ounce of me into what I'm doing. I transfer the energy I used to put into painting into my professional life. It's all or nothing. I can't describe it – I get so taken up with it. I can't say 'it's only a job.'
BETTY CHURCHER AO
Ahead of the inaugural Betty Churcher AO Memorial Oration, we step back to remember Betty (1931–2015) and the impact she left on the National Gallery – a legacy that continues to enrich the lives of the Gallery's visitors and staff.
'you won't be surprised to learn that one of my challenges, since becoming the Director of an art gallery in 1987, has been to remove as many barriers (physical, emotional or mental) that may stand between the audience and a work of art.
You will also understand my impatience when I find, as I move about from museum to museum (fortunately not often) small pockets of museum professionals who regard the collection in their care as their own, to discuss and research with like-minded and learned colleagues, certainly not to share with curious ten-year-olds!'
Betty Churcher AO
Betty was a leading Australian arts educator and administrator, and a woman of many firsts. The first woman to lead an Australian tertiary education centre as Dean of the School of Art and Design at Phillip Institute of Technology in Melbourne (1982–1987), first woman to lead a state gallery as Director of Art Gallery of Western Australia (1987–1990) and first and currently the only woman Director of the National Gallery (1990–1997). She wrote a best-selling book, Understanding Art: the use of space, form and structure (1973), which was reprinted multiple times and won the UK Times Educational Award. She described this win,
'After winning The Times award. I felt like the little boy with the bent hook who takes the prize fish out from under the noses of all the top anglers.' Betty Churcher AO
When we learn a little more about Betty's early life before she arrived at the top job in Canberra – she was an art student herself, a painter, she married artist Roy Churcher in secret because marriage disqualified art students from receiving grants at the time, she had four sons, and then gave up painting all together. When her youngest son turned five, she started teaching and devoted her life to art and education.
'I throw every ounce of me into what I'm doing. I transfer the energy I used to put into painting into my professional life. It's all or nothing. I can't describe it – I get so taken up with it. I can't say 'it's only a job'.' Betty Churcher AO
At the National Gallery, Betty presided over 12 international blockbuster exhibitions that achieved growth in attendance numbers and revenue. She became known as 'Betty Blockbuster' due to her commitment to large-scale exhibitions that could 'breakthrough' to that broader 'block' of the community who are interested in art but not regular gallery-goers. In response to detractors, who believed Betty's popularist approach undermined arts scholarship, she would remind to never 'underestimate the intelligence of our public'. Betty insisted that an exhibition only earned the title, 'blockbuster', after it had done exceptionally well, and it can safely take credit for dramatically raising the profile of art galleries throughout the world.
'A gallery must be an active force in the community, exciting people, stretching them, giving them what they want. A take-it-or-leave-it attitude can't work. At the same time, adequate archive and research material has to be provided for the university people.' Betty Churcher AO
When it came to growing the National Gallery's collection, Betty applauded the inaugural Director James Mollison's purchase of Blue poles 1952, saying 'I went overseas after Blue poles was bought and everyone was talking about Australia'. She said she would be ready to face the same controversies over her own purchases.
Significant works of art acquired for the National Gallery collection during her leadership include Emily Kame Kngwarreye's The Alhalkere suite, 1993, Vivienne Binns' Phallic monument, 1966, Rosalie Gascoigne's Feathered fence, 1979 and Suddenly the lake, 1995, Nora Heysen's London breakfast, 1935, René Magritte's Les Amants [The lovers], 1928, Henri Matisse's Océanie, le ciel [Oceania, the sky], 1946, and Salvador Dalí's Lobster telephone, 1936 – and in the 1990s, the first works to enter the collection by artists including Mikala Dwyer, Linda Marrinon, Rosslynd Piggott, Diena Georgetti, Yvonne Audette, and historical artists including Theresa Walker (1807–86) and Marjorie Fletcher (1912–88).
Betty also turned the National Gallery truly national by generating more touring exhibitions built around major paintings from the collection to simply make art more accessible.
'The story of my success, and I make no bones about this, has been my ability to recognise strength and talent in other people. My reputation, and I do not blush about this, is based on theirs. Get special people together and you've got dynamite.'
Betty Churcher AO
And so, with the consent of her family, we have established the Betty Churcher AO Memorial Oration. The lecture will support the Gallery's Gender Equity Action Plan Impact area 1: Accelerate gender equity by increasing the representation of all women and gender-diverse artists in learning programs, content, marketing and communications, memorialise Betty Churcher AO, the National Gallery's only woman director, whose leadership in education and programming oversaw an era of creative transformation and audience growth, and feature leading women of the arts, including Australian and/or international speakers, who inspire creativity, inclusivity, engagement and learning in their practice as artists, curators, academics, teachers, writers, and administrators.
'You know, when I was growing up there was no woman to act as a role model for me. When I went to the Royal College of Arts not a single female was on the staff. Even the thought of having a female on the staff was outrageous.' Betty Churcher AO
Dr Melissa Chiu, Director, Smithsonian's Hirshhorn Museum and Sculpture Garden will be in conversation with globally renowned author and award-winning journalist Julia Baird for the inaugural Betty Churcher AO Memorial Oration. The Oration is included for registered attendees of the National Visual Arts Education Conference, 21–23 April. Or you can have access to just the lecture and pay what you wish to attend the 2022 Betty Churcher AO Memorial Oration.
Better Churcher AO further reading:
'Betty Churcher: a director who does nothing by halves', The Australian, 25 March 1987.
'The Interview: Betty Churcher', Sun Herald, 22 October, 1989.
'Going National', Vogue Australia, January, 1990.
'The Art of Being Betty', Ita, July, 1991.
'Betty Churcher: Show Business', Good Weekend, 5 June, 1993.
'Stepping Out of the Picture', Vogue Australia, November, 1995.